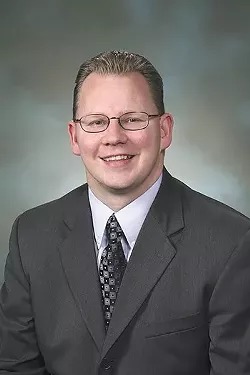 S
chools across Washington
should be open in the fall for in-person instruction, with schools following social distancing and face mask guidelines, says state superintendent of public instruction Chris Reykdal.
"We built a policy framework that will allow our schools to open," Reykdal says.
While the plan expects schools to be open for in-person instruction, it includes options for school districts to fall back to other models, including split or rotating schedules, and a phased-in approach, depending on recommendations from the local health authority. Districts will also need to have a plan for full continuous remote learning that's more effective and sustainable than the current model, in case health officials mandate a closure.
The
guidance
says everyone in schools — students, staff, volunteers, and guests — must wear cloth face coverings in school. It adds that schools should practice physical distancing as much as possible. It will "not be easy," Reykdal says, and he acknowledges that some people may be concerned or afraid of coming back.
But the Office of the Superintendent of Public Instruction, in partnership with the Washington Department of Health, studied models for school reopening from across the world before ultimately landing on the expectation that schools re-open in the fall.
"The science is telling us this is a real possibility and it can be really effective," Reykdal says.
Gov. Jay Inslee
wrote on Twitter
that the guidance OSPI released is a path that schools and families can use to plan for the upcoming school year.
"We hope to open K-12 schools this fall," Inslee says. "It is not a guarantee, and will not look the same in every school."
Individual school districts will make decisions on specifics like how to accommodate students and what change will be made with facilities, Reykdal says. But the message today is clear: School will be back in the fall.
"I think today is a moment of hope," he says.