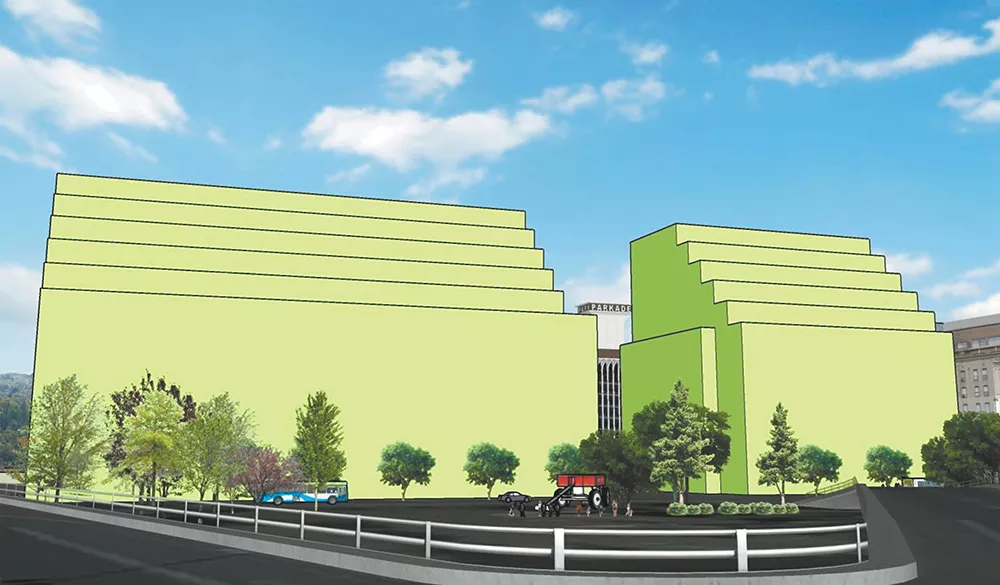 EYE FOR AN EYE?
Washington state lawmakers are again considering whether to abolish the DEATH PENALTY for those convicted of the most heinous murders. In Washington state, the death penalty is only an option for those convicted of first-degree murder when one of 14 aggravating factors exists, such as when the victim is a police officer or when the murder is committed along with a rape.
The Senate Law and Justice Committee heard testimony earlier this week on a bill introduced by Sen. Maureen Walsh, R-Walla Walla, that would completely abolish capital punishment in Washington. Previous attempts to do so have been blocked in the Senate.
Lawyers, advocates, researchers and family members of victims testified and offered compelling arguments in support of and opposition to the state's right to hasten a murderer's death.
Attorney General Bob Ferguson testified that 75 percent of death penalty cases are overturned on appeal. "Where else in government are we satisfied with a 25 percent success rate for a program that costs taxpayers millions of dollars?" he asked.
Snohomish County Prosecutor Mark Roe personally believes that some people deserve to be executed, but added that the debate should focus on moral objection or support, rather than economics.
Roe cited as an example the murder of Washington state corrections deputy Jayme Biendl, who was killed by a man already serving a life term.
"If you are already serving life in prison, which that man was, and you kill another inmate or a corrections officer, you aren't going to face any more punishment," Roe said.
There are currently eight men on Washington's death row. In 2014, Gov. Jay Inslee placed a moratorium on capital punishment. That means no executions will be carried out, but death row inmates are still appealing their cases. (MITCH RYALS)
THROWING SHADE ON RIVERFRONT
Spokane planners want your input on city rule changes that could allow much TALLER BUILDINGS to go in across the street from Riverfront Park.
Current rules require that above 100 feet, every floor on a building along Spokane Falls Boulevard has to be set back 15 feet from the one below it, to keep building shadows from crossing the street into the park.
But developers and property owners in the area have said that those rules would make it hard for any development there to pencil out, says Kevin Freibott, assistant planner for Spokane Planning and Development Services.
So, at the direction of the Plan Commission, Freibott is collecting input from people on different options that could allow for taller towers to be built there, which he'll take back to the commission so they can ultimately make a recommendation to the city council.
To show people what the options might look like, the city has put together an interactive survey webpage where people can learn about the possible changes and watch a video showing how shadows could be cast on the park. The page can be found at arcg.is/2BO3KNd and input will be accepted until at least mid-February, Freibott says.
An important note about the interactive sketches is they are just meant to show the largest buildings that could be built, but nothing has been proposed there, Freibott says.
"We're showing the properties that are most likely to develop in the next 10, 20 years, but who knows what's going to happen?" he says. (SAMANTHA WOHLFEIL) OVERTURNED
Last week, Gov. Jay Inslee signed a bill settling, for now, a contentious water issue stemming from the state Supreme Court's 2016 HIRST ruling. In doing so, the state legislature ended a stalemate and approved a $4.2 million capital budget for major projects across the state.
On the "Hirst fix," Inslee said in a statement that the issue required "several months of negotiations by many legislators."
The Hirst decision put cities and counties in charge of granting permits for domestic wells in rural areas, instead of the state Department of Ecology. The bill puts that responsibility back on Ecology, eases regulations on those wells, and spends $300 million on water conservation projects throughout the state.
"While far from perfect, this bill helps protect water resources while providing water for families in rural Washington," Inslee said.
Environmental groups, meanwhile, weren't happy with the bill. Futurewise, the group that brought the lawsuit leading to the Hirst decision, released a statement cautioning that the bill, which they say overturns the Hirst decision, leaves "over half the state without protections for instream flows, and continuing the overappropriation of water." They note that many basins, both in Western and Eastern Washington, are experiencing declining well-water levels, and wells are producing less water or going dry. In some areas, they say, rules for certain watersheds are not being met, affecting water quality and salmon habitat.
Futurewise did, however, express encouragement about the investment in water projects throughout the state.
"We see this investment as a step toward what the state should have been doing all along to support our rural communities while protecting salmon and senior water rights," said Chris Wierzbicki, Futurewise executive director. (WILSON CRISCIONE)