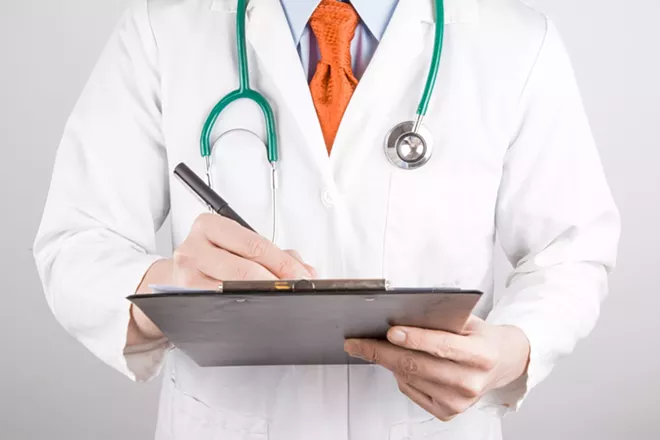 If you've been diagnosed with a sexually transmitted disease recently, know that now, more than ever, you're not alone. Washington has never seen STD rates this high, the state Department of Health says.
"It's up across the board," says Zandt Bryan, the state's infectious disease coordinator.
Per 100,000 people in Washington state, 444 had chlamydia and 137 had gonorrhea, according to DOH data released last week.
Most concerning, Bryan says, is that the rate of syphilis continues to rise, now up to 9.2 per 100,000 people. That can turn into congenital syphilis, when a pregnant mother passes the disease to an infant. While other parts of the state saw increases in syphilis cases with men having sex with other men, Spokane County has seen a sharp increase in syphilis cases among heterosexual partners, increasing the risk for congenital syphilis. Statewide, there were six cases of congenital syphilis last year.
Kirsten Duncan, health program specialist with the Spokane Regional Health District, says syphilis wasn't a problem in the area until 2016. That's changed. In 2016, Spokane County reported 60 cases of syphilis. Last year, it reported 78 cases.
"Syphilis is now a concern in our community," Duncan says. "And it's something [medical providers] should be screening for."
Consistent screening for STDs, along with consistent condom use during sex, is the best way to prevent STDs, health officials say. Duncan points to the rates of chlamydia in Spokane as proof that regular screening can work. Chlamydia is the most common STD, yet the rate actually slightly dipped in Spokane County in 2017.
"We attribute that to an increase in screening," Duncan says.
She hopes that will translate to more regular screening for syphilis as well.
"That's been our main priority," Duncan says.