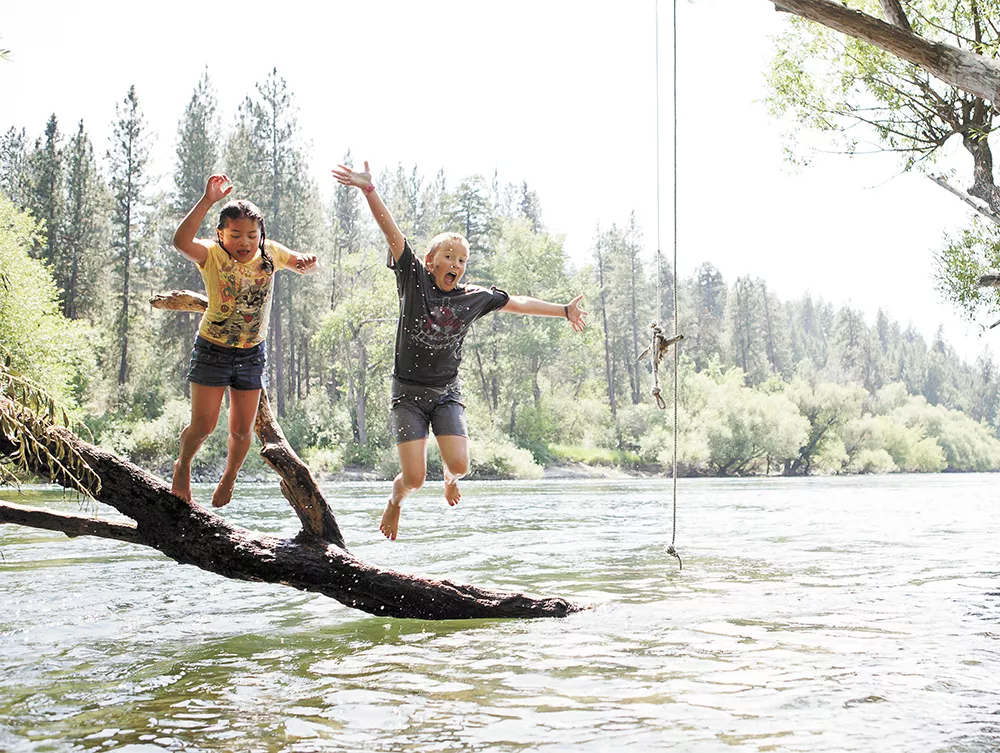 It seems like an impossibly difficult goal: Reduce the amount of toxic, cancer-causing chemicals in the Spokane River to 1.3 parts per quadrillion, about the equivalent to two sheets of typing paper in the entire landmass of Washington.
The Spokane River Regional Toxics Task Force has been trying to do just that with polychlorinated biphenyls (PCBs) — using what it characterizes as a unique, collaborative approach between local governments, industry and environmental advocacy groups.
But two other environmental groups say the arrangement puts too much influence in the hands of polluters and has made too little progress. They also say it's illegal.
The Sierra Club and Center for Environmental Law & Policy took the U.S. Environmental Protection Agency to federal court last year, alleging that the agency improperly allowed the task force to substitute for regulations. In March, a judge ordered the EPA and state Department of Ecology to use more traditional regulatory mechanisms. But the judge's ruling has been appealed, and an injunction could be issued before then.
"In our view, it's a diversionary tactic," says Rachel Osborn, an environmental lawyer who works with the Sierra Club and CELP, of the task force. "To me, it's like a bait-and-switch; the dischargers are not taking responsibility unless they are forced to do so."
Osborn says that a more traditional regulatory approach requires polluters to install expensive equipment. She also questions whether polluters should sit on the task force charged with crafting pollution-reduction strategies. She says the task force could have a role, but so far it's made too few accomplishments in cleaning up the river to stand in for regulations.
Spokane Riverkeeper Jerry White sits on the task force along with environmental groups including the Lands Council and Lake Spokane Association. He says that a more traditional regulatory approach focuses on facilities that directly dump chemicals into the river. This approach, he says, wouldn't work as well, especially when the standard is so high, because PCBs are often indirectly introduced into the Spokane River.
Although Congress banned production of PCBs in 1979, White says there are still "legacy" deposits that include aging car lots or industrial facilities, such as the one owned by Kaiser Aluminum (also a task force member), that could potentially leach into the river. PCBs also are produced inadvertently through the manufacture of products, including ink pigments on yellow road lines that also wash into the river when it rains.
"It's very important to make sure that we are understanding sources and the pathways into rivers to effectively manage it," says White.
The Spokane River was designated as one of Washington's most PCB-polluted rivers in the 1990s, with the state and county routinely issuing advisories about consuming fish taken from it. Pregnant women, children and communities who consume large quantities of fish, such as Indian tribes, are at a greater risk of accumulating PCBs in their bodies, causing cancer, neurological disorders and other health problems. In response, EPA and the state Department of Ecology began crafting a plan to rein in the pollutants.
In 2011, Ecology, hoping to avoid a contentious, drawn-out federal regulatory process, did something unprecedented, assembling the Spokane River Regional Task Force to find ways to reduce the amount of PCBs entering the river. The task force would be charged with studying how PCBs are released into the river, and what actions can be taken to bring the river into compliance with federal standards.
"We wanted the community to solve the problem instead of having an agency direct everything," says Adriane Borgias, a water quality specialist who represents Ecology on the task force.
Borgias says that the task force, which has received $500,000 from the state, has conducted studies to better understand where sources of pollution might be coming from, which will help in finding ways to remove PCBs. She also says the city of Spokane, a member of the task force, has invested in its infrastructure to reduce PCBs in its wastewater. Osborn says that after four years, it isn't enough.
Nobody's quite sure what the courtroom fight will mean at this point, but Doug Krapas, environmental manager at Inland Empire Paper who also sits on the task force, says that it could have unintended effects.
His company recycles paper products, some of which include PCB-containing ink that is discharged into the river. He worries that under more stringent regulations, paper currently recycled by the company could end up in a landfill or an incinerator, sending PCBs into the atmosphere. He also disputes the idea that polluters are unduly influencing the process.
"We're sitting at the table," he says, "not driving the bus."
White, the Riverkeeper, says that while his organization supports the task force, it has some internal tension in doing so.
"The point at which it seems like it's not [making measurable progress], we would become really worried it's an end run around the cleanup plan," he says. ♦