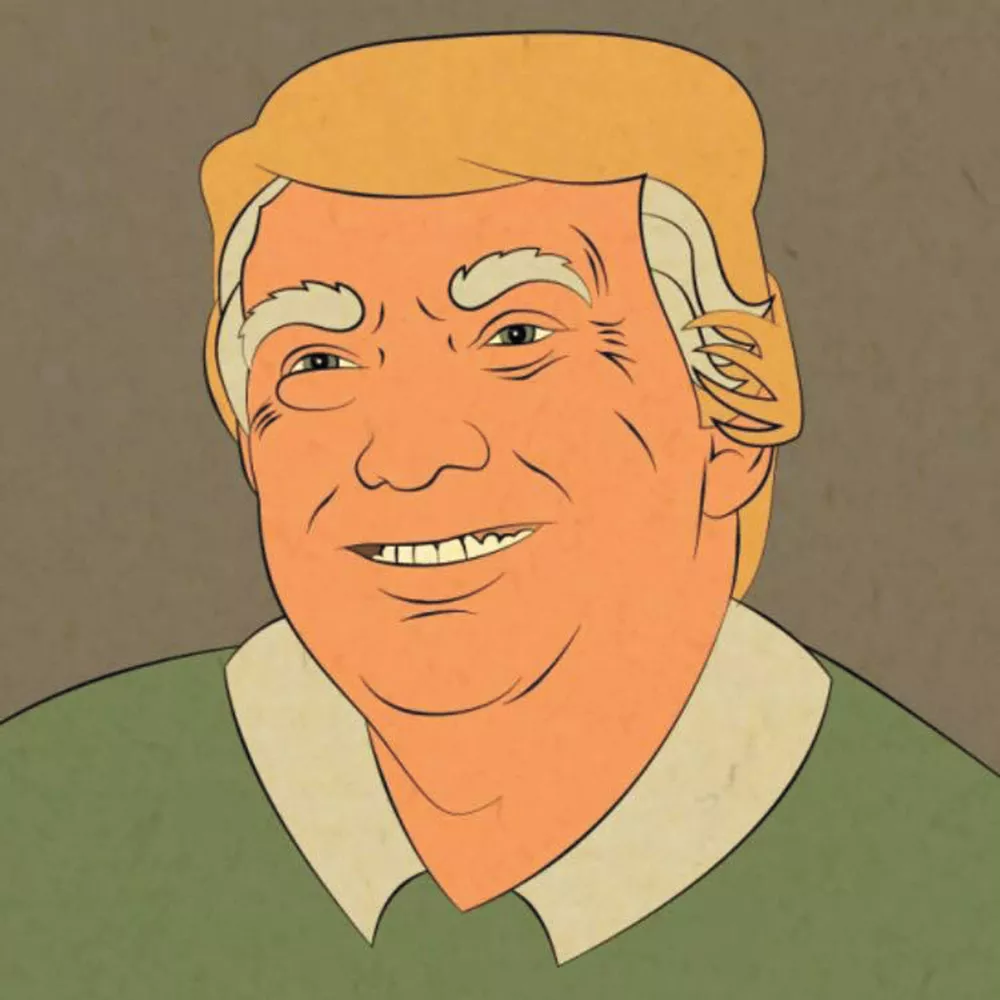 DOWNRIGHT DECENT
What if the current occupant of the Oval Office was pretty much the polar opposite of a mean-spirited, tantrum-throwing, self-obsessed blowhard? Well, he'd probably be someone like the main character in online comic Decent Don, in which Donald Trump is shown in everyday situations, and always does the right thing. When Decent Don plays pickup basketball, he calls the fouls fairly. When he orders a drink, he skips the straw. He even changes the empty roll of toilet paper. Visit decentdon.com and dare to dream of how it could have been. (DAN NAILEN)
---
THIS WEEK'S PLAYLIST
Some noteworthy new music arrives online and in stores Sept. 7. To wit:
CLUTCH, Book of Bad Decisions. The hard-rockin' Maryland dudes play the Knit Oct. 6.
LENNY KRAVITZ, Raise Vibration. The last time I thought of Lenny Kravitz, it was for wearing some crazy giant sweater in a pic that went viral. Apparently he still makes music.
PAUL McCARTNEY, Egypt Station. When a Beatle makes new music, you should probably give it a spin. Unless it's Ringo.
SPIRITUALIZED, And Nothing Hurt. It's been six years since the space-rock crew's last batch of new tunes.
WAXAHATCHEE, Great Thunder. Whenever Katie Crutchfield wants to put out new tunes, I am here for it. (DAN NAILEN)


---
SLEEPLESS NIGHT
Ever try to make a short video with friends on your phone and get it right in just one try? Remember how hard that was, and then think about how hard it would be to film an entire movie in only one take. That's what Woody Harrelson did with Lost in London, a feature-length film created in a single night last January and live-streamed into theaters in the process. It's now on Hulu so the rest of us can check it out. While billed as a comedy, the movie's more of a self-deprecating drama, loosely based on a crazy night Harrelson had more than 15 years ago in London. Get ready for some odd hijinks with Owen Wilson, Willie Nelson, a prince and a very angry cab driver. (SAMANTHA WOHLFEIL)
---

A FASHIONISTA'S FRIEND
As a compulsive shopper, I constantly thrift out-of-the-box clothing in hopes of finding my new wardrobe staple. Vintage high-waisted purple mom jeans? A denim pinafore dress three sizes too big? Fur-lined wedge boots? I have them all. Depop, a shopping app, gives me an excuse to buy all the weird stuff I want with a peace of mind I've never known. The platform allows users to buy and sell used clothing, the more unique, the better. If those Value Village gingham trousers don't fit as well as you thought, sell them to a stranger on Depop, use your profit to buy more strange stuff! It's a never-ending cycle of fashion-fueled fun. (BROOKE CARLSON)
---
PSL IS BACK, BABY
The Starbucks gods have heard our prayers. The 2018 comeback of the iconic Pumpkin Spice Latte is the earliest ever, back on official menus before daytime temps have dropped below 70 degrees. This pre-fall release has caused some heated controversy (yeah, seriously), probably spawned by the same people who get really pissed by the sound of "Jingle Bells" before December. But for autumn-enthusiasts like myself, the fluorescent orange, spicy and sweet concoction couldn't come sooner. I can't wait to blast the AC in my car, cherishing every cavity-causing sip while I close my eyes and dream of October. (BROOKE CARLSON)