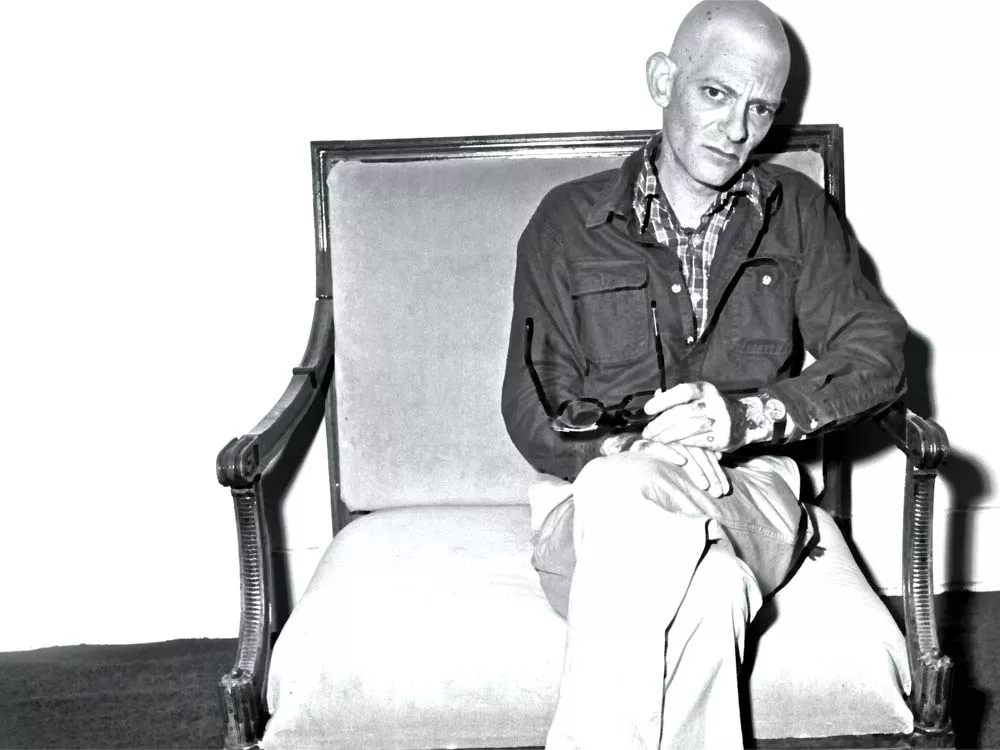 A glitzy female news anchor with big blonde hair and a perky voice sits next to a man she identifies as Seattle's best poet, as voted by the readers of Seattle Weekly. His thick glasses, protruding ears, plain suit and tattooed hands are only half as strange as his deep, gravelly voice and slight speech impediment. When she asks him, in this archival footage from 1989, what his poetry is like, he deadpans, "It's dark." She just repeats his answer. She doesn't know how to handle him. Who the hell is this guy?
In the documentary I Am Secretly An Important Man, filmmaker Peter Sillen chronicles the life of Steven "Jesse" Bernstein, a poet, father, artist, musician and addict who hit the Seattle scene like a bomb in the 1980s before committing suicide in 1991. Called the "godfather of grunge," Bernstein is credited with influencing minds like Kurt Cobain's with his fearless exploration of dark places.
The film opens with a grainy, black-and-white shot of Bernstein's profile. He begins to read about his appearance, in his calculated canter. His face contorts and he spits and snarls the word "ugly." His poems spoke frankly about things like this — his mother telling him to look at his face in the mirror, a girl laughing at him on the playground after he proposed to her.
The theatrical trailer for I Am Secretly an Important Man.
Bernstein plays a song at the foot of his hospital bed in 1990.
With his unique approach to poetry and performance, Bernstein began to build an empire for himself. The film covers his rise, from his first small book (published by a stripper) to the highlight of his career — opening for his hero, William S. Burroughs. He was also signed to Sub Pop records, which set his readings to music — a monumental step in poetry.
Although I Am Secretly An Important Man looks mostly at Bernstein's work, it examines him comprehensively, using a barrage of interviews with those who were very close to him — ex-wives, sons, friends — and then some with whom he was not so close, like a woman who co-starred with him in an adult film. While their vivid recollections of Bernstein show the impact he had, what is truly impressive is how meticulously they have preserved their tangible memories of him — scraps of paper he wrote on, snapshots, even answering machine tapes of messages he left them in the 1980s.
The film is a beautiful portrait of a cult hero. His struggle with mental illness, drugs and the nature of his work, which he said drained him of his energy, is right there for the audience to see — in a way, resurrecting Bernstein from his quiet spot in history, letting people see the roots of the Seattle we know today.
A screening of I Am Secretly An Important Man is followed by an Underground Writing Scene Showcase featuring local poets and performers • Friday, May 27 at 8:45 pm • Magic Lantern • 25 W. Main Ave. • $10 • magiclanternspokane.com • 209-2383