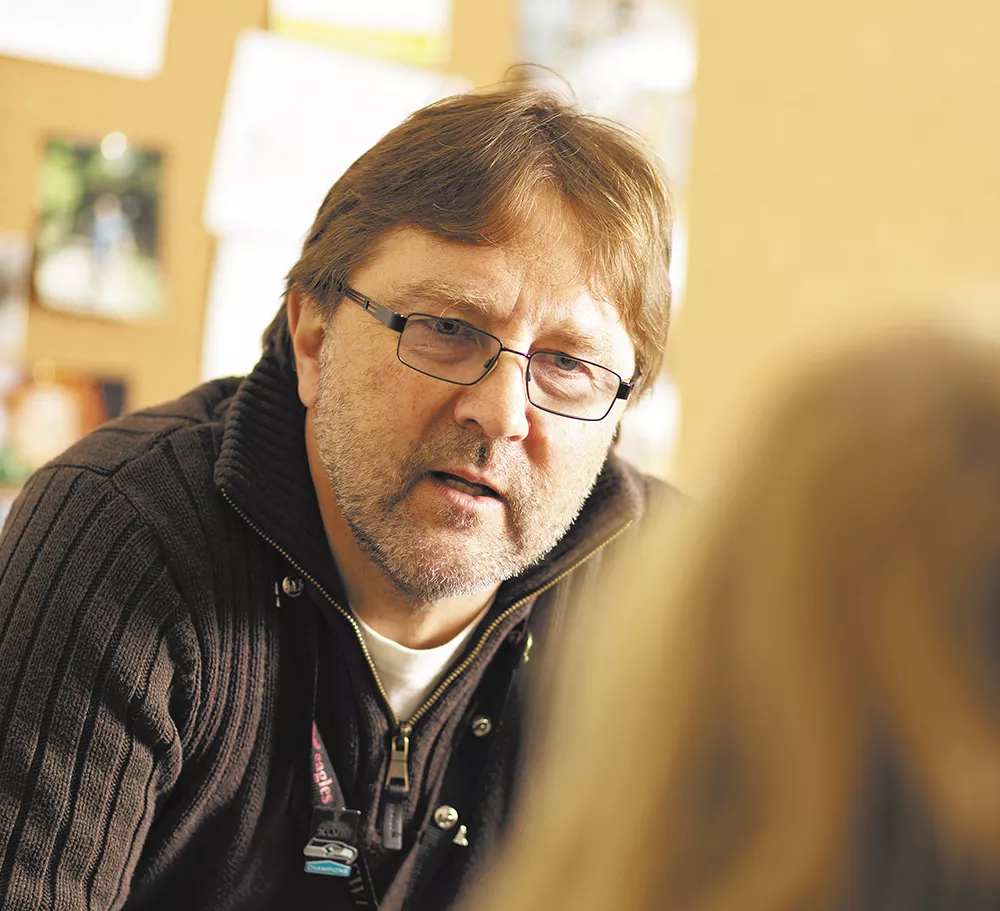 More than 20 years ago, a physician named Vincent Felitti began wondering why a successful obesity program offered by his employer, the health care provider Kaiser Permanente in San Diego, was seeing a significant patient dropout rate. Why would people quit, despite losing weight? So he delved into the personal histories of those who had left the program and discovered a surprising commonality: Many of the dropouts had experienced abuse or neglect as children.
In 1992, Felitti teamed up with Dr. Robert Anda, who had taken a particular interest in Felitti's unusual findings on account of his own related work for the Centers for Disease Control and Prevention. The pair then embarked on what would become a landmark research effort: the Adverse Childhood Experiences (ACE) Study.
As part of that study, beginning in 1995 more than 17,000 Kaiser Permanente patients were surveyed and given a routine physical examination. The first findings based on these data were published in the late 1990s, and they revealed a surprisingly powerful link between childhood trauma — such as psychological, physical and sexual abuse, as well as chronic neglect — and the likelihood of health problems in later life. Since then, more than 50 subsequent studies have expanded on those results.
"I just went to an ACEs summit last week," says Antony Chiang, president of Spokane's Empire Health Foundation, which has identified preventing and mitigating the long-term effects of ACEs as one of its strategic priorities. "The kinds of stats are that if you have four or more adverse childhood experiences compared to one or none, you don't just have a 20 percent increased chance of cardiovascular disease, you have a 400 percent increased chance. You don't just have a 50 percent increased chance of being diagnosed with depression later on in life, you have, like, a 2,400 times [chance]. They're just starting to understand the science behind why that's true."
Part of the reason may be that as people experience more childhood trauma, their propensity for engaging in future deleterious activities like substance abuse and promiscuity also goes up. But that's not all, says Chiang. Trauma seems to change the growing body.
Chiang says to picture an image of a bear ready to pounce: "Scary, right? We're wired to do fight or flight. So what happens?" He snaps his fingers and leans in. "Your adrenaline kicks in, cortisol, you have all these biochemicals that bathe your body, kicking you into high gear ... Now imagine: What if every night in your home, that bear was there? Imagine that your brain develops bathed in all these chemicals, that your organs develop bathed in all these chemicals."
In short, scientists theorize that exposure to traumatic stress is causing young bodies to wear out more quickly as they age.
One in 10 kids
Christopher Blodgett, a clinical psychologist at Washington State University, likens the original ACE study to Rachel Carson's Silent Spring and that book's impact on the burgeoning environmental movement in the 1960s.
Until the ACE study consolidated traumatic events into a single score, researchers had tended to focus on discrete categories, says Blodgett. "We would think about child maltreatment, and we would distinguish neglect from physical or sexual abuse. We would think about domestic violence. We would think about community violence. We would look at other kinds of factors like that, but there was not really an organizing set of principles."
With research showing the variety of health problems in adults who had weathered childhood trauma, researchers began wondering what effects ACEs had on people who were still young.
As head of the Area Health Education Center and the Collaborative Learning for Educational Achievement and Resilience (CLEAR) Trauma Center, Blodgett and his team studied 2,100 randomly selected students in 10 elementary schools across Spokane in 2010.
Using the ACE study as a framework, they asked educators to share what they knew about children. "We went on the assumption that, particularly in elementary schools, school personnel get to know an awful lot of what's happening with their kids and with kids' families," Blodgett says. The indirect method of questioning was able to produce a set of "conservative" yet reliable data.
"What we ended up seeing is that one in five kids were known to have experienced two or more ACEs by the time they were in elementary grades," Blodgett recounts. "One in 10 ended up experiencing three or more. And we were able to show the 'ACE-dose effect.' That is, as ACEs increase, the rate of academic failure, of attendance problems, of school behavior problems dramatically increased, and the rate of poor reported health for the children also increased."
Their confirmation of that correlation suggested that this was "the right set of issues to be looking at."
More recently, Blodgett and his team undertook a similar study with even younger kids, in collaboration with the local Head Start program. In this new and still ongoing research, parents of the 3- and 4-year-old Head Start preschoolers are given the option to talk about their children's and their own childhood experiences. While voluntary, the study has seen an 85 percent consent rate among parents, resulting in a total of more than 900 primarily mother-and-child pairs.
"The results," he says, "are kind of terrifying."
Early trauma pervasive
"What we're finding is that six out of 10 Head Start parents report that, when they were growing up, they experienced four or more ACEs," says Blodgett. "When they talk about their children, they're saying four out of 10 of the kids have already experienced three or more ACEs by the age of 4."
To put that in less abstract terms, at least 40 percent of those preschool-aged children may already have been physically abused, gone for extended periods without food or clean clothing, and witnessed someone in their household suffering from depression or addiction.
The reason findings like these are important in the short term should be quite clear. Taking a longer view, particularly in consideration of the well-documented notion "that one of the very best predictors for lifelong health is graduating from high school," as Blodgett points out, these findings quickly balloon into an urgent issue of individual and public health.
"When you take everything else that you can consider into account, ACEs stand as independent and principal predictors of progressive health problems, including behavioral health issues like mental health and substance abuse, and poor self-reported health and quality of life," he says. "And then it has been well-established to be associated with some of the major killers in the United States in terms of disease processes, including cardiovascular and liver disease."
Newer research is uncovering an additional chain of correlation between ACEs and the metabolic disorders that result in obesity.
From research to real world
Knowledge that ACEs are impacting health and success both during childhood and on into adulthood has prompted researchers to begin focusing on finding ways to mitigate the damage.
With a student turnover rate of close to 50 percent, the case of Holmes Elementary in Spokane's West Central neighborhood is remarkable. "A teacher will take a snapshot of the kids on the first day of school in September. Take the same class picture in June at the end of school, and half the children are different," says Curt Chambers, a school community specialist at Holmes. "That is a huge ongoing issue that we have."
As a result of new knowledge about the role of ACEs, the school has changed the ways it works with kids experiencing multiple types of disruption in their lives. "What it comes down to is that there has to be an understanding, on the part of the teachers and other staff working with these kids, on how they are affected by the level of chaos and trauma in their lives, and how to be able to convince the kids that school is going to be a safe place," Chambers says.
Part of that process involves holding the students to a high bar in both behavior and academics. While there might be chaos at home, every aspect of the school day is characterized by order and support.
"We've got to teach the kids how to come to school, basically," says Chambers of the school's Make Your Day program. "One of the staff's primary roles is to assist in giving children gentle reminders about what the behavioral expectations are, and thereby reinforcing that consistently through all the classes, by all the staff members, and by everyone during the day."
It's a big shift, he says: "One school counselor, one school social worker can't do this on their own. The job is too big. It takes a team effort, so that means bringing in the teacher, engaging the parent, bringing in the building's administration, bringing in other providers." But Chambers says teachers are passionate about it. "One of the teachers stepped forward and offered to open her family's home to a sibling group that was going to be put into foster care, just so the sibling group wouldn't be split up. That's the level of emotional involvement and compassion that we're seeing."
In addition to a building-wide commitment to support challenged kids, each child with a high ACEs score at Holmes is matched with a member of the learning support team.
"Their responsibility is to check in with that student, with their teacher, with their family," says Chambers. "I hesitate to use to the words 'case manager,' but they act as a point person or individual liaison. We're much more aware of the emotional needs of the kids who come from traumatic backgrounds."
He points to successful examples of this collaborative, community-wide practice, such as the Harlem Children's Zone, currently being replicated in Spokane's Hillyard neighborhood through the similarly named Northeast Children's Zone. He also notes how area schools have been working with the education departments at Gonzaga and at Whitworth universities to raise awareness among teachers-in-training, so that they arrive better prepared for the real-world classroom.
Not a lost cause
Not all schools have equally high hurdles to overcome, but it's wrong to assume that ACEs and their effects are exclusive to economically disadvantaged areas.
"This isn't a socioeconomic issue," says David Crump, director of student intervention and support services at Spokane Public Schools. "If you really look at the Kaiser Permanente study, all of these families that claimed multiple adverse childhood experiences had good insurance. So this [study] was not done on the Medicaid or uninsured. You see that it crosses all...bounds."
Blodgett partly agrees, saying that while there is a socioeconomic component to ACEs, drawing tidy arrows between poverty and childhood trauma risks misrepresenting the issues and their potential solutions.
"We know ACEs go up as poverty goes up in communities. It's not because poverty causes ACEs, but that what poverty does is really steals the resources from you from being able to do much about the ACEs. ACEs happen across the economic range, but if you can move, if you can escape, if you have ways of being able to get the interventions or the support that you need, you're much more likely to be able to navigate your way through this than if you have none of those resources available to you."
Those resources — also known as "assets" or "resiliency" — are absolutely crucial, because they have the potential to offset, at least in part, the impact of ACEs. Such things as having a stable grandparent, a mentor, or even involvement in music can help in the short term. And research is showing these assets are also preventive, providing a bulwark against future stressors. By finding ways to develop assets and resiliency, young children and teens may not only go on to have healthier adult lives, but also have the capacity to break generational cycles of abuse.
"We in Washington are acknowledged as having been on the front end of this conversation," Blodgett says. "What you're seeing in Spokane... is the result of 10 or 12 years of trying to lay some foundation for this conversation." ♦