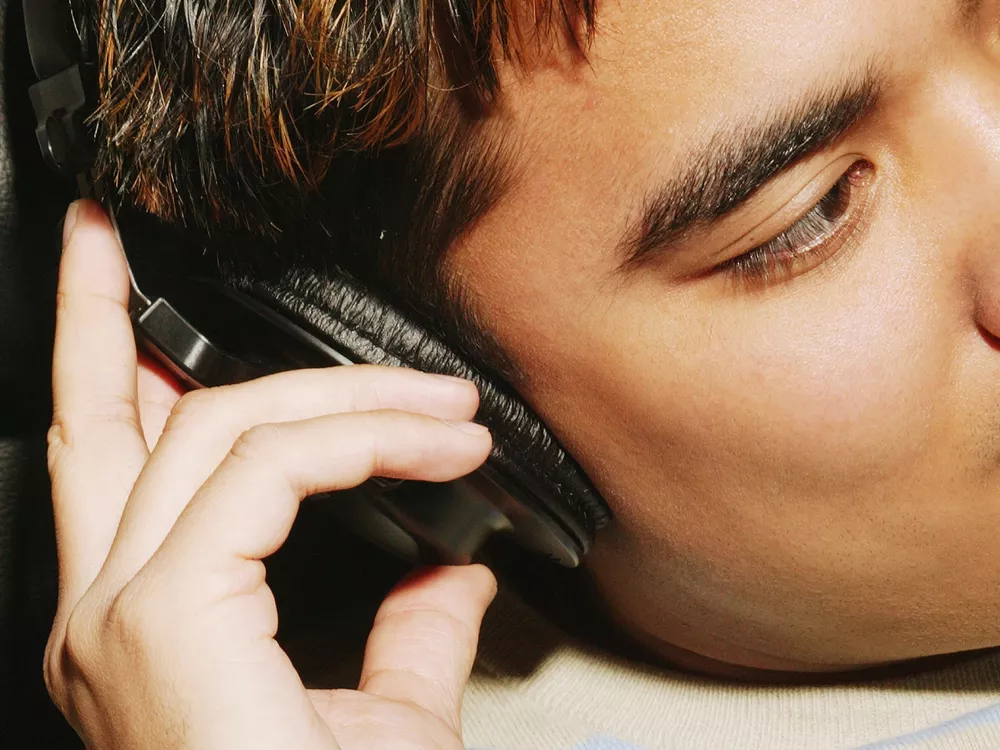 Back in the day, a big chunk of The Inlander's Local Music Issue was comprised of reviews and write-ups of every single band in town. Big undertaking — we're not really sure how they pulled that off. But we thought we'd take a crack at mentioning some of the better releases we saw come out this year locally. Here are a few.

BLUE RIBBON TEA COMPANY
The Devil is Beating His Wife
Bill and Kathy Kostelec bring together a dynamic collection of 14 tracks. This is their fifth album and the first to feature Kathy, a Kentucky native, in the vocal lead with some of her original songs. While her voice is soft, Kathy manages to pull off significant emotion over the top of plucked guitars. The sound is traditional American folk, but doesn't fall into the happy honky-tonk vein most ascribe to the genre. The Kostelecs keep things diverse with a variety of tracks ranging from delicate and chilling to blues and more upbeat numbers. The sincerity the two pour into each track is evident and makes this an unconventional, yet refreshing listen. (Tiffany Harms)
DEAD FIDDLER'S SOCIETY
Livin' It Up
Although the word "dead" is in their band name, the Dead Fiddlers Society delivers 21 energetic bluegrass tracks on their newest album, Livin' It Up. The trio is both musically and technically well-versed, and it shows in the spirit of their tunes: Each instrument sounds as if it's playing itself. Although many may doubt the allure of fiddle music, don't allow yourself to miss out. This album is delightful. (TH)
SAMMY EUBANKS
Riding Alone
Sammy Eubanks makes boogie-woogie feel-good music and for that, Riding Alone is the stuff babies are made to. Part country, part rock and roll and speckled here and there with loose blues numbers, the trio's latest album of original material and cover songs begs for dance halls full of skin-tight Wranglers. The vocals in songs like "Looking at Love" and "It Wasn't Me" hold a sexy, confident swagger, while songs like "Set Me Free" showcase solid axe work and the band's maturity as an ensemble. Riding Alone sounds tight without being over-rehearsed, smooth without trying. And thanks to funk-inspired songs like "Dancing Like a White Guy," there's even a possibility the twiddle-toes fans of James Brown will get in on the boogie-woogie action. (Jordy Byrd)
THE GLOBES
Future Self
Studied, meticulous and intense, the Globes don't sound like four guys who were attending high school in Spokane not long ago. Their Barsuk debut, Future Self, is too confident. Too well-structured. Too dynamic. The vibe is pure Northwest indie rock, calling to mind such stalwarts as Built to Spill, Modest Mouse and Death Cab for Cutie. But the Globes also manage to carve out a sound of their own, featuring scraping guitars, a dark, pensive mood, subdued vocals and beefy percussion. At their best, they let songs unwind dramatically and twist in unexpected ways — like the opener "Haunted by Bears" and the thrilling "Stay Awake," which slowly constructs itself with blasts of sharp guitar and percussion. There are moments in which the songwriting feels slightly generic and the lyrics seem a bit juvenile, but this is a homegrown band with the chops and sensibilities to go places. (Mark White)
JANET JOHNSON
Janet Johnson
The lush, fluid tones of Janet Johnson's singer-songwriter folk music are certainly not the first of their kind. Rather than muddling her songs with attempts to fix a genre of music that has never been considered broken, Johnson embraces the conventions of folk rock. The result is a classic style that feels smooth and nimble under Johnson's fingers and voice. Musicians like Janet Johnson serve as reminders that the sounds of folk rock are longstanding for a reason. (Jordan Satterfield)
DIRK LIND
Division Street
The son of two classical musicians, who spent most of his childhood in India, is probably the last person you'd expect to have a banjo on his album. But Dirk Lind is not one to be confined by genre. Lind's Division Street is mainly in an indie/folk vein. His arrangements are full of complexity yet don't clash, all coming together into a solid album inspired by Spokane's notorious thoroughfare. (TH)
LOSING SKIN
Losing Skin EP
It's good to see a little piss and vinegar out there, and Losing Skin are bringing it by the bucketful with their self-titled EP (which will be re-jiggered for release on vinyl this summer). The local hardcore band recreates the electricity of their live show here —sweaty, in your face, aggressive (everything a good hardcore show should be). The band carves out space with "I Am Ruin," the adrenaline-flooded opener, allowing for the song to breathe a little before — two minutes in —speeding it up to optimum hardcore speed. It foreshadows the rest of the album: one that paces itself, spreads out, gets comfortable. Losing Skin can play — that's obvious. But they also have some excellent songwriting chops that showcase what they do well and prove that they aren't — by any means — a hardcore band to pass over. (Leah Sottile)
KARI MARGUERITE & THE 76
Kari Marguerite & the 76
Kari Marguerite kicked off her musical career after receiving an anonymous note from a neighbor saying how much they enjoyed hearing her music when it drifted through their walls. She decided to take the plunge and start performing and the rest has been history.
Marguerite puts forth 12 well-rounded tracks on this, her first release. She combines classy jazz and American Standard elements with pop vibes to create a sound that demands the attention of her listeners. Her backing band matches her energy with funky bass lines and strong drumbeats but doesn't overpower her. Instead, they provide a dynamic supplement to Marguerite's equally dynamic voice. She's cute without being silly and can still pack a punch when she decides to belt it out at the peak of her songs. It's not surprising she's become a fast local favorite. (TH)
MYTH SHIP
Myth Ship
Myth Ship, a local rock band with a striking live presence, has been playing shows and putting in work over the past year or so, maintaining a solid trajectory as they gain new followers and pack local venues. That resolute diligence continues with their self-titled debut EP. The five songs here (plus a funny hidden track) are intense and magnetic. But it's hard to top the devastation of their instrumental track, "A Man Called Rifle." The song is just a hot ticket with dynamic guitars and rousing drums. It simply refused to take itself off of repeat in my car stereo, much to the chagrin of passengers, who eventually demanded that I move on and skip to the next track. (Jorma Knowles)
OCEAN
BL/CK C3ILING
Local electronic figure Dan Ocean's latest musical project, Black Ceiling, is a smoggy and sluggish amalgam of one of the more unconventional contemporary electronic music fads — and I mean that in the best way. Here, Ocean is finding some middle ground between arena-ready synth blares and broken rhythms of dubstep, and the smoky hums and nauseatingly slow tempos of witch house. What you get is something not only very topical but also full of personality. (JS)
THE PERSEVERING PROMISE
Fake is Not a Pretty Color
Playing on the simplicities that tend to be genre landmarks for post-hardcore music, the band doesn't solely rely on "artistic" safety nets — like synthesizers and overt humor. Whether this is done intentionally or because of a lack of resources, it makes for a no-nonsense sound that plays on the inherent strengths of post-hardcore without hiding behind predictable and obnoxious flairs. (JS)
SAMMY SOULSHIP & FRIENDS
On My Way Back Home
Sammy Soulship and Friends is a beacon of positive vibes and they have got the bongo drums to prove it. Their EP, On My Way Back Home, is packed with punchy tempos, snazzy riffs and light beats that inspire you to do that nodding head-bob thing when you hear it. This band would probably be at home at an outdoor festival (Dave Matthews-style), but their recorded music carries their good vibes just fine, too. (TH)
BUFFALO DEATH BEAM
Salvation for Ordinary People
Salvation for Ordinary People is a skillfully crafted collection of modern acoustic material that maintains a classic, almost nostalgic feel. The Pullman-based seven-piece ensemble (which includes Inlander contributor Tiffany Harms) draws from harmony-heavy acts of the '70s like Fleetwood Mac, the Eagles and Crosby Stills and Nash. But these folkies still kind of ... rock. "Staff of the Shepherd" pits each pluck from the banjo and each twitter from mandolin against crashing guitars and building drums. Meanwhile the male and female layered vocal harmonies are lovely and at times so haunting that it's a relief to hear the music rip open and let loose. (JB)
THE SOUL AND THE MACHINE
WWIII
"We let the sound dictate," Elan Toby told The Inlander in a September 2010 interview. "I suppose that sound is mainly at the hands of the equipment. We might have some sort of sound in mind that we're going toward, but the instruments tell us where go."
The Soul and the Machine appears to stick with the same idea on their newest release, WWIII. Employing the use of a drum machine, guitars and synth, the trio continues to produce tracks that seem to develop on the fly. Droning electronic tones over reverberating vocals —it's a step outside the box from the usual three-chord nonsense we hear around town so much. While this release isn't too much of a deviation from their previous works (with the exception of a few more effects,) that's not necessarily a bad thing. This band appears to know its sound and is sticking with it. As an aside, like ska and a sunny day, the Soul and the Machine's music matches up well with certain environments: environments with lots of fake smoke and lasers. (TH)
WHISKEY DICK MOUNTAIN
BYOB
God bless Whiskey Dick Mountain. The drunken gospel-punk quartet creates chaos at the Sermon on the Mount with their jarring time signatures, blasphemous lyrical repertoire (see "Baby Jesus Eyes") and ridiculous bellowing. Songs like "Bang Bang" somehow manage to combine the essence of Jesse Jackson, the Doors and Keyboard Cat to create a sound that is heavy and uniquely their own. Best of all is their uncanny ability to capture a live punk show on vinyl. Yes, BYOB is vinyl — on purple tie-die swirl vinyl, to be exact. (JB)
A Message from the Editor
There's a good chance that the past year in local music might be one remembered more for its losses than its victories. Like the one-two gut-punch that was the closing of the Seaside in the fall and the Empyrean in early 2011.
But, we assure you, nothing is f---ed here, dude.
When our local music committee first assembled back in March to discuss the region's best bands, we came up with 60 local bands worthy of watching. Six-ty. Some were brand-new — high school kids with amazing talent and excitement for the local scene. And some were seasoned music vets who've continued playing in Spokane for decades.
We may have fewer venues than in the past. Maybe we don't have tons of promoters either. and Maybe many great touring bands skip over us. Well, screw 'em. We've got amazing talent right here. And in the following pages, you'll read about five local acts that we're proud to say were bred on local turf. Trust us, you're gonna wanna keep an eye on these guys.
- Leah Sottile