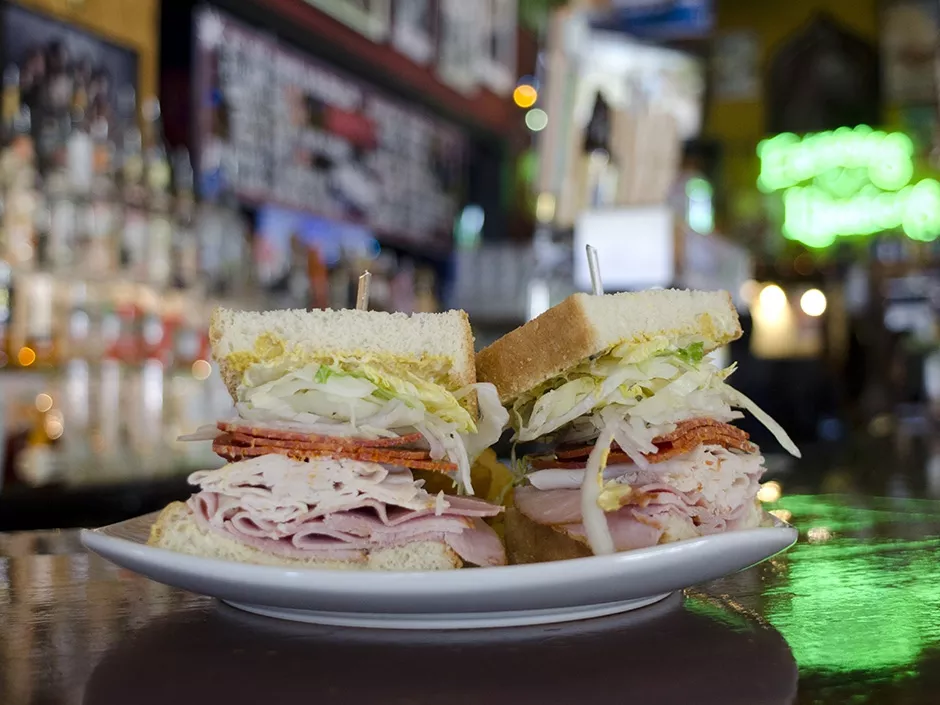 The Blue Spark still has all the requisites of a late-night hangout — the trivia, the live music, the late-night finger food and neon signs. But the downtown bar is now opening its doors at noon for the weekday lunch crowd, with new menu of hearty deli sandwiches served both hot and cold. It's all part of a new emphasis on flavor and quality, says food and beverage manager Avont Grant.
Try a specialty option like The Wreck ($8), which is piled outrageously high with pepperoni, pit ham and turkey, and wash it down with one of the bar's extensive selection of local beers.
"We've always carried good beer, but we wanted to focus on Northwest beer," Grant says.
The front eight taps are reserved for brews made right here in Spokane and — aside from a couple of non-local staples like PBR and Guinness — every beer on the frequently rotating tap list is from the region.