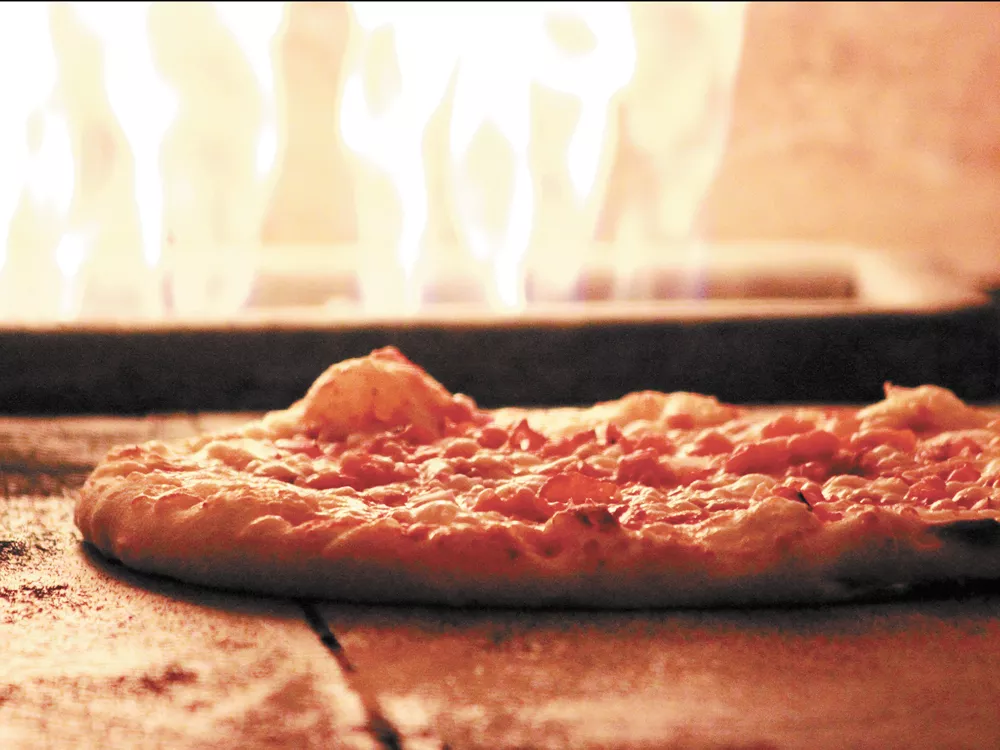 T
wo weeks into her tenure,
Catacomb's new manager Shareen Ross has already announced plans to revamp the Old World restaurant. Catacombs, a downtown pub established in 2002, was converted from a boiler room and has been operating out of its subterranean space since.
Ross is joined by executive chef Tina Luerssen, former manager of Manito Tap House and executive chef at Scout. New menu items include vegan and gluten-free stone-oven pizzas, an earlier happy hour and the addition of absinthe. Catacomb's new management added hand-rolled potato gnocchi ($14) and desserts, like the apple gram calzone drizzled in caramel sauce. The makeover, however, didn't rid the menu of the restaurant's traditional staples, like many of the familiar pizzas, in addition to sandwiches and other delectable fare.
Happy hour starts at 3:30 pm and includes $5 small pizzas, $4 drafts and a daily wine feature ($6/glass). Absinthe ("the green fairy"), once illegal in the U.S., but long popular in central Europe, is a unique feature to Catacombs and the local pub scene.