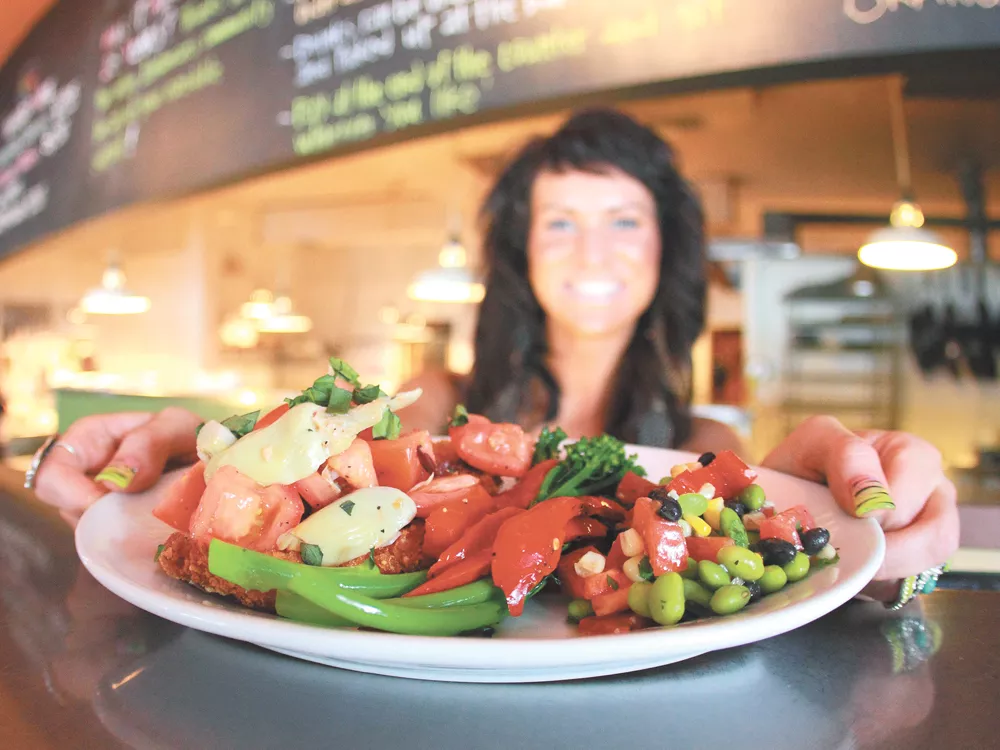 Spokane dining cornerstone Lindaman's turns 28 soon, and Merrilee Lindaman is planning a shindig.
"We're going to try to stretch it out to the next month," she says. "It's just been so busy."
It's tough keeping up on the next big food trend, but Lindaman's has managed to balance new flavors with classic favorites, to the delight of foodie regulars, some of whom, Lindaman insists, "come in every day."
The last year has brought about a few changes, such as the addition of a Sunday night supper club. For $40, patrons are treated with dinner and dessert, along with an evening of entertainment. Award-winning French guitarist Pierre Bensusan made a stop in his U.S. tour to provide his guitar stylings to guests in March.
Low-key lunch favorites include Merrilee's wildly popular romaine salad ($12 per pound), chicken pot pie ($9), nanaimo bars ($3), and the new up-and-comer, a gluten-free peanut butter chocolate chip oatmeal cookie (2 for $3).
LindaMan's | 1235 S. Grand Blvd. | South Hill | 838-3000