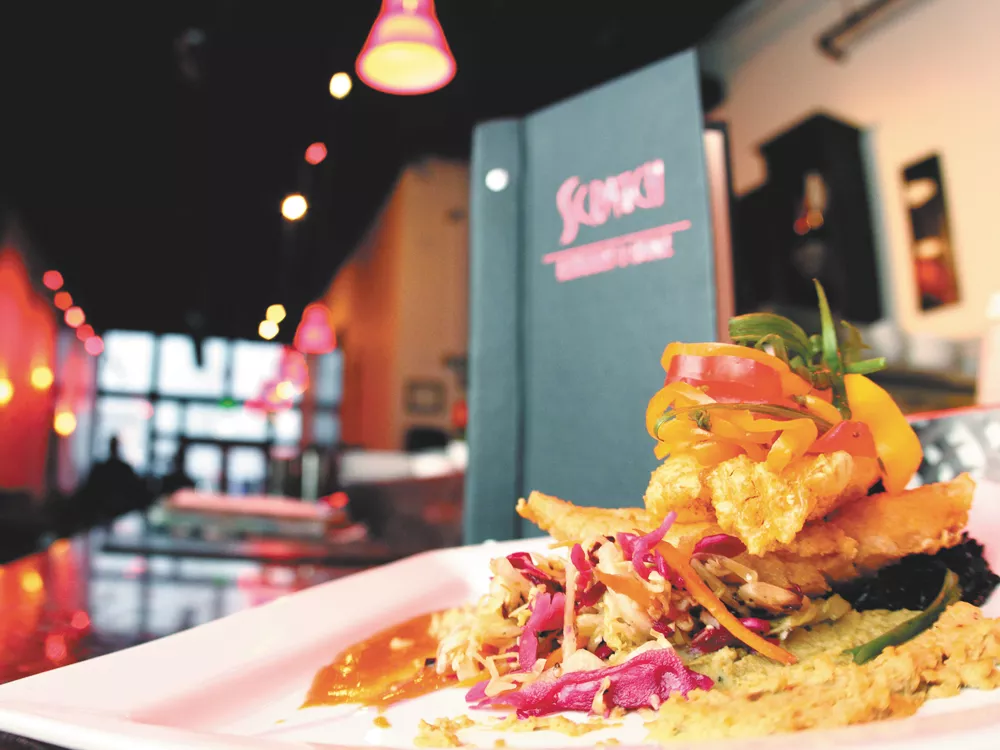 Much has changed in four years, but Connie Naccarato and Jason Rex's flagship restaurant, Scratch, is still going strong. Between its dramatically lit brick walls lies the embodiment of contemporary Northwest cuisine: steak and seafood with a splash of Asian fusion in flavors and presentation, and more Technicolor martinis than you could every hope to guzzle in one night.
"We have almost 30 signature drinks," says manager Steve Kessler. Their signature Scratch lemonade ($9), takes a boozed-up refresher and adds jalapeño and fresh basil for a spicy, savory kick.
Two weeks ago, Scratch also welcomed spring with a new dinner menu, but popular demand kept a few classics unchanged. The Scratch Hotpot ($25), a spicy tomato broth with red peppers, andouille sausage, prawns, scallops, red potatoes and basil, is one to try on one of these chilly spring evenings.
Scratch
1007 West First Ave. | Downtown Spokane | 456-5656
Also: 501 E. Sherman Ave. | CdA | 208-665-0585