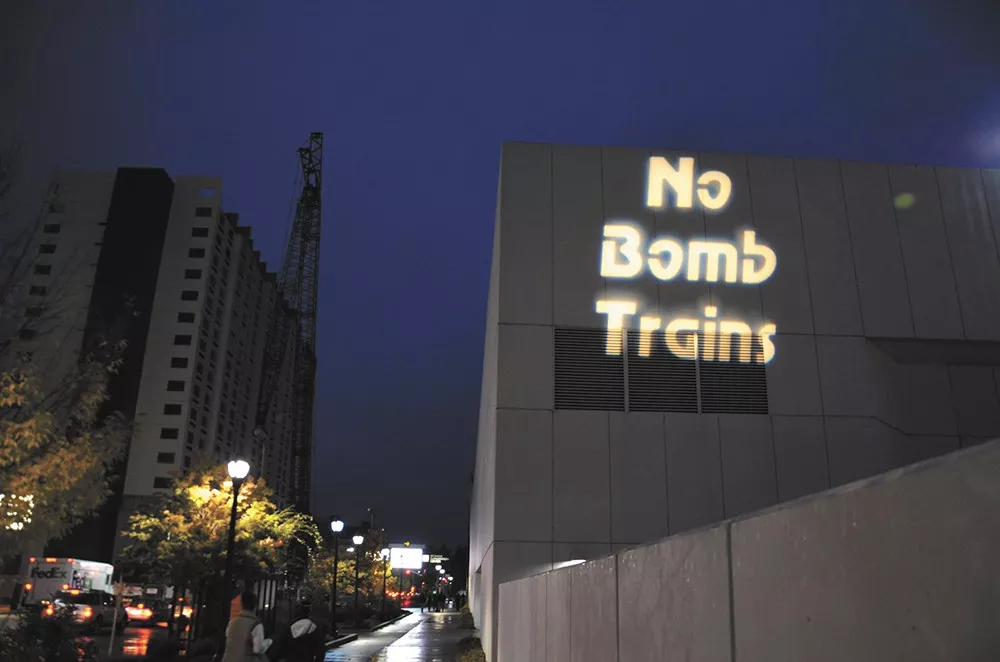 TRIAL MIGHT BE DELAYED
The trial for the man accused of killing COEUR D'ALENE POLICE Sgt. Greg Moore could be pushed back until 2017, due in part to the many pending pretrial motions.
Jonathan Renfro, 27, charged with first-degree murder in the shooting death of Moore on May 5, 2015, could face the death penalty if convicted.
Some of the motions, filed by Renfro's defense team, challenge the state's intent to seek the death penalty. Others seek to suppress evidence and have the trial moved to a new location. A judge has already ruled that Moore's body camera footage can be admitted as evidence.
The trial is currently set to take place before First District Judge Lansing Haynes in September, but attorneys for both sides discussed postponing it until next February. Haynes will hear the motion to vacate and reschedule the trial on June 13.
Moore allegedly stopped Renfro just before 1:30 am. During an interrogation following his arrest, Renfro at first denied shooting Moore, but later admitted to it when police told him they had recovered footage from Moore's body camera, according to testimony from Idaho State Police Detective Michael Van Leuven, the lead investigator. Renfro indicated that he was concerned the sergeant would find the gun in his pocket, a violation of his felony parole.
Last week, members of the Coeur d'Alene and Post Falls police departments gathered for a predawn run in honor of the first anniversary of Moore's death. They began at 1:26 am, the time he was shot, and ended in a Coeur d'Alene neighborhood where he was wounded. The city of Coeur d'Alene is also planning to build a waterfall in McEuen Park in his memory. (MITCH RYALS)
DERAILED
The U.S. Army Corps of Engineers has denied a key permit to a company seeking to build a coal export terminal north of Bellingham that critics say would increase train traffic and AIR POLLUTION in the Inland Northwest.
Earlier this week, the Army Corps determined that the Gateway Pacific Terminal, proposed by Pacific International Holdings, LLC, would likely interfere with the fishing rights of the Lummi Nation. Last year, the tribe requested that the Army Corps withhold the necessary permit, citing how the project could infringe on their fishing rights that are recognized by treaties with the federal government.
Laura Ackerman, organizer and oil policy director for the Land Council, says that had the terminal been approved it would have significantly increased rail traffic, leading to congestion in places like Sandpoint, Spokane Valley and Cheney. She also says that coal dust that blows off of the trains is carcinogenic, and is particularly harmful when mixed with diesel particulate matter.
"I think it's a win for Spokane because as long as fossil fuel facilities are built, we will get the traffic," says Ackerman.
The project would have exported up to 48 million tons of coal annually from the Powder River Basin in Montana and Wyoming, all of which would have been moved by train through Spokane, and environmental groups praised the Army Corps' decision. Ackerman says that currently there is another proposed coal export terminal in Longview under review. (JAKE THOMAS)