You know what makes me really sad sometimes when I think about cats? (Note: not much when it comes to thinking about cats makes me sad — most of the time.)
How many cats in this world don't have homes.
Don't worry, I'm not going to go all E-harmony-cat-lady-spoof-video on you all and start blubbering about how I just want to put all the cats in the world in a little basket wearing little bow ties, however I do get told every so often that people are reminded of me when they see that video... And kittens in baskets wearing bow ties sounds really flippin' cute. Just sayin'.
But yeah, unfortunately there are a lot of little kittens and sweet old cats out there who are unwanted, neglected or homeless, and that end up in animal shelters... sometimes worse. Thankfully, no-kill animal shelters like the Spokane Humane Society are able to care for many of those unwanted cats. The Spokane Humane Society finds loving homes for thousands of homeless cats each year, and is Spokane's oldest companion animal welfare organization, founded waaaay back in 1897. The organization also re-homes thousands of dogs, and even some rats, bunnies, birds and other small pets each year.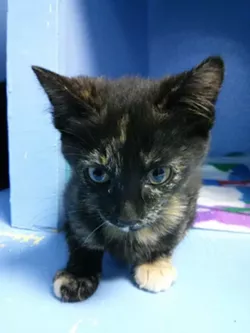 Running a sizable, nonprofit and no-kill (no animals are euthanized for time or space) shelter does not come on the cheap. This weekend, though, Spokane Humane Society is hosting one of its largest fundraisers of the year, the 4th Annual Parade of Paws. Even though the event is tomorrow (Sat, June 8) at 10 am, there is still time to register and make a donation toward a team's goal.

Here's how it works:
Sign up online as an individual walker or a team here.
The only entry fee to the event is a donation of any amount, which goes directly to fund the housing, feeding, veterinary care and other needs of the thousands of homeless pets the Spokane Humane Society cares for each year.
If you raise $100, you get a cool Parade of Paws 2013 T-shirt.
The event is a community dog walk — well-behaved, leashed dogs (and cats!) are gladly welcome at the walk.
There is a 2-mile route through the neighborhood surrounding the shelter, or a 4-mile route that includes a walk up the hill behind SHS to the Mount St. Michael's Parish grounds, which offers a great view of the city.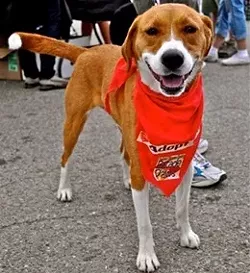 The Spokane Humane Society is located at 6607 N. Havana St., which is right about where East Francis Avenue turns into Bigelow Gulch Road. However, because of road construction on East Francis, it's advised to avoid Francis and take a detour around the construction via Wellesley Avenue (if you're coming from the west).
After the event, stop in to the shelter to visit the sweet cats and dogs waiting for homes, and maybe even adopt one! (Only if you're serious about it, of course.)
Oh, and if you weren't sure what team to join... Team Mutts & Meows is a pretty awesome team, we've heard.
See you and your pups at the walk tomorrow!