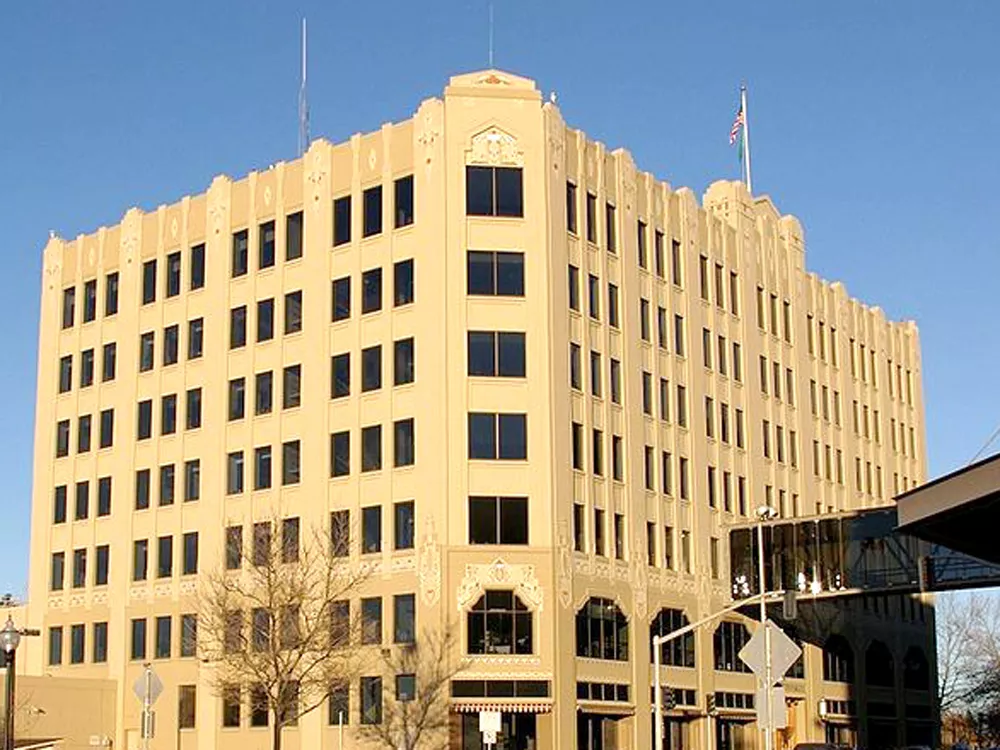 Spokane City Council President
√ BEN STUCKART
Either Dennis Hession or Ben Stuckart will be an improvement in this post, so Spokane is due for an upgrade here. Under the strong mayor system, the City Council should function as a counterpoint to the mayor and become an independent power center that can push its own agenda when necessary. Our Council hasn't worked like that, but it needs to move in that direction to provide effective leadership in these challenging times.
Stuckart gets the nod here for the chance to bring a fresh perspective and a catchy enthusiasm to the Council. He will build coalitions among his existing connections on the Council, but he's also shown he's not bound by convention and will break through the political logjams. Stuckart will be a dedicated fighter for a better Spokane.
Despite his hefty edge in experience, Hession is too identified with the past. He was right about a lot of things as mayor — and we endorsed him four years ago — but time has shown that Hession also had some big blind spots. The fact is, as mayor he never quite connected with the citizens. And after sitting at the mayor's desk, going back to council president may not be a good fit.
Spokane City Council, District 1
√ DONNA MCKEREGHAN
District One is a puzzle, as apathy and economics add up to the consistently lowest election turnouts among the city's three districts. The impact of this situation in this election is that the two best candidates for this job — John Waite and Luke Tolley — lost in the primary.
Still, Donna McKereghan is the obvious choice, as she is poised to join the Council to help find solutions for the citizens.
Based on his work as an anti-government activist — pushing statewide initiatives that curtail public services, decrying anything progressive as a one-world-government plot — Mike Fagan would either add nothing to the process or be a disruptive force on the Council.
Spokane City Council, District 2
√ RICHARD RUSH
He's consistently the most thoughtful, outside-the-box member of the Council, but Richard Rush and all his potential can also be the most frustrating. He's right about New Urbanism and the city's future, but turning it into policy has been a challenge. The cerebral stuff is great, but action is what Spokane needs. Clarity and simplicity on issues could make his second term even better.
Mike Allen has some great ideas, like means-testing proposed city policy, but in the end the kind of wisdom and ideas that Rush brings to the job are too valuable to pass up.
Spokane City Council, District 3
√ STEVE SALVATORI
When Steve Salvatori moved here, he got involved in volunteering and helping small businesses succeed at his business incubator. If only every recent transplant had that passion. Salvatori strikes us as a flexible, open-minded conservative. His business acumen will be an asset on the Council, especially in helping make Spokane as business friendly as possible, without sacrificing important standards.
Joy Jones has shown a lot of promise in her first campaign, and in time she could continue to develop as a leader on the local scene.
City of Spokane Proposition 1

(Community Bill of Rights)
√ NO
Envision Spokane did improve this measure since we last voted on it two years ago — they trimmed it down from nine planks to four. But over those two years, our economic picture has gotten worse, making the idea of climbing out on a limb to prove a point even more dicey for voters.
There are some great things in Prop. 1. We agree that corporations should not be given the same rights as people. But will that debate really be settled here in Spokane? We agree that, for too long, our neighborhoods have been steamrolled by developers. But can't we solve those problems collaboratively and by enforcing the Comprehensive Plan, and not in the courts? We agree that the Spokane River is an irreplaceable asset. But haven't we seen a lot of progress on the river, from industrial changes, to new regulations and even the addition of a Riverkeeper?
As we wrote in 2009, as admirable an impulse as this is, it's "too much Utopia and not enough reality." Implementing a host of new rights will wind up in the courts, to the point where it likely would prevent the kind of progress Envision Spokane wants.
Spokane County Measure 1

(Animal Control)
√ YES
Measure 1 is good for Spokane County, but it may be sunk for simply asking for any funding in a down economy. That would be too bad, as it solves a nagging problem with relatively few dollars. The plan to combine a variety of animal control services under one roof, and save all jurisdictions real money, is a glimpse at what combined government can do. As we adjust to doing more with less, regional government is fast becoming a necessity; our leaders deserve credit for acting on this chance at eliminating duplicated services. (Some communities have combined their police departments to save money that can be spent putting more cops on the streets.)
But the suddenly huge need for a larger animal control facility speaks to a community that is not controlling its animals well — and that means you, citizens of Spokane County. Personal responsibility regarding our pets is in short supply — we need more pets to be spayed, and we need all pets to be licensed. We are swimming in unwanted pets, and it's a shameful mess.
There are lots of dedicated workers and volunteers involved in animal control, and we need a modern, larger facility to do the job. And this window of opportunity will not stay open long; if Measure 1 fails, the various animal control operations will go their own ways, and our chance at better, cheaper government will go with them.
Election Day is Tuesday, Nov. 8.