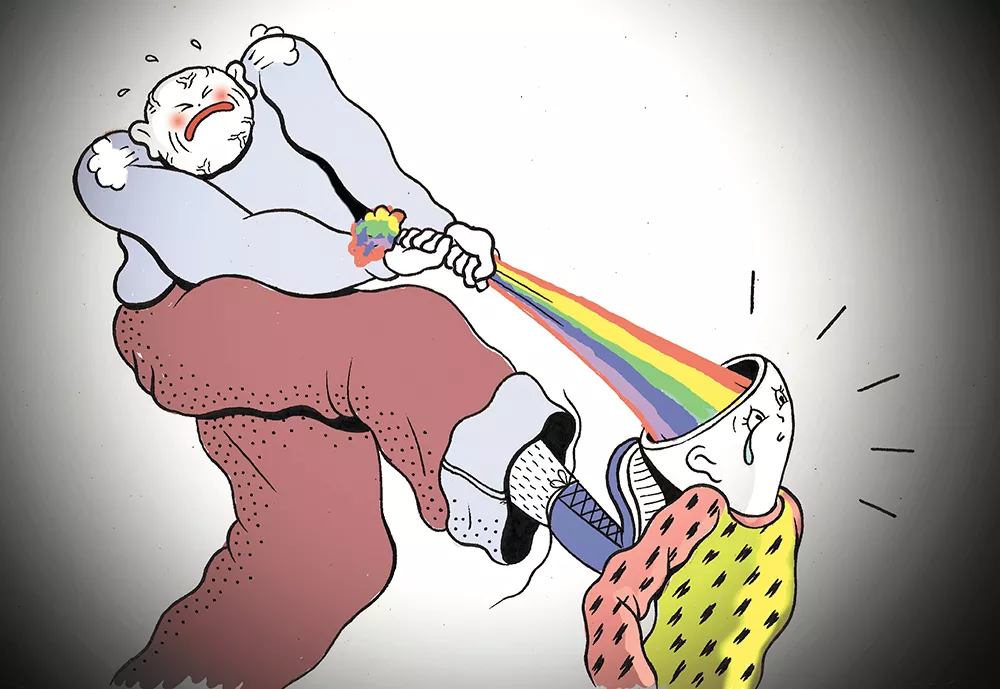 So here we are in 2015 and gay conversion therapy is still a real thing in Washington state. It's the outdated idea that homosexuality is a disease that needs curing, using A Clockwork Orange-style aversion tactics — in some cases, exposing LGBTQ youth to damaging stimulus such as ice baths, electric shock and nausea drugs while viewing same-sex pornography. It's self-hatred as therapy. Gay exorcism.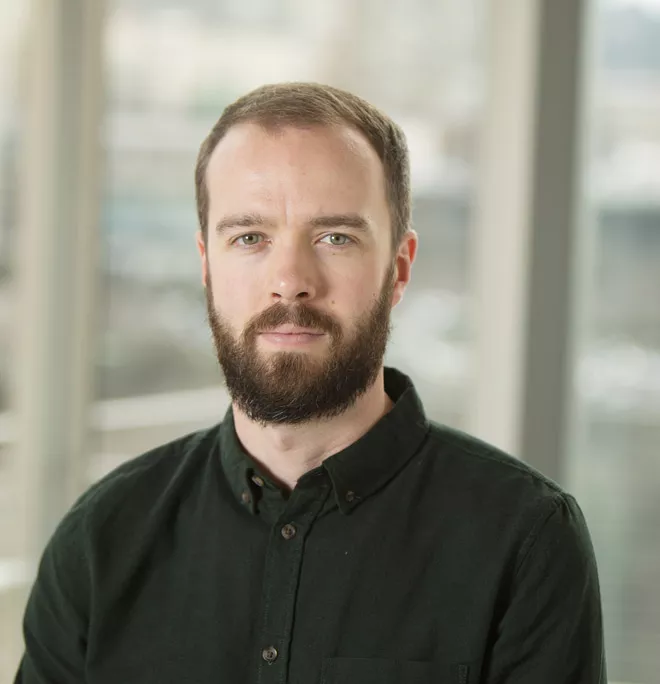 Finding one's sexual identity can be a fight in itself, yet teens are not protected. Youth subjected to these disturbing practices have higher rates of depression and substance abuse. Worse, not everybody who goes through them comes out alive: The issue gained national attention when a transgender 17-year-old in Ohio, Leelah Alcorn, committed suicide in December 2014 after receiving treatment from therapists she said were biased and hostile toward her, repeatedly calling her a boy.
Condemnation by every reputable health group from the World Health Organization to the American Medical Association is nothing new. In 1998, the American Psychological Association stated its position opposing any psychiatric treatment, "since therapist alignment with societal prejudices against homosexuality may reinforce self-hatred already experienced by the patient."
Not everyone listens to the experts. Three states have banned the practice, and Oregon lawmakers just took this essential step. However, similar legislation was introduced in Washington, and Olympia's ideological captors prevailed. The bill had cleared the Senate in March on a 49-0 vote, but a few changes were made in the House version so Republicans, upset at efforts to ban the "talk conversion therapy" method, decided to oppose it.
Because the Senate was so stuck on that provision, the more extreme forms of gay conversion therapy sadly remain legal in Washington.
"I am appalled that the Republican majority killed legislation to protect kids from electric shock, ice baths, and other physical and emotional abuse, simply because they're gay. We need to end conversion therapy once and for all," said the bill's sponsor, Sen. Marko Liias, D-Edmonds, in a statement.
Mark Schoesler, R-Ritzville, the Senate Majority Leader, urged members to vote against Liias' procedural move to bring the bill to the floor for a vote. "I believe this bill is significantly different than when it left this body and is still what we call a work in progress," he said. Those words ring embarrassingly hollow to me, given what amounts to the sanctioning of child abuse — another legislative death by delay, siding with extremist opponents who argue this would trample the rights of parents and patients and infringe on religious freedoms. After Washington emphatically supported marriage equality and anti-LGBTQ bullying efforts in schools, it was easy to believe that closed-minded convictions were on their way out, bound for a time capsule of bad policies where they belong.
Looking forward, the 24th Annual Spokane Pride Festival is next week. What began as a sidewalk march with a few folks has grown into a giant parade, and the event brings together more than 5,000 people each year to express their support for the LGBTQ community in our region. It's a total celebration of love and positivity, and a signal that the work for human rights continues. The resounding message is that we are all worthy, no matter who we love — a message all youth should receive. Any methods of gay conversion therapy are more than just repulsive, reckless and unethical; they should be illegal. When there's a consensus in the medical community, we pay attention — especially when it comes to our kids' health. Why not conversion therapy, and why not now? ♦
Paul Dillon is the Eastern Washington Program Director for YMCA Youth & Government, teaching democracy to youth. He has worked in the state legislature and currently lives in downtown Spokane.