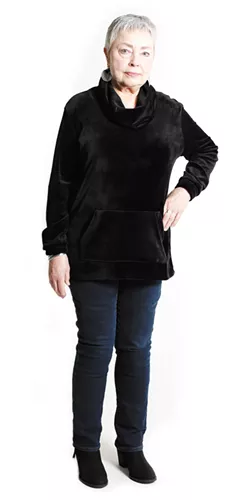 For the past three decades, Lynn Everson has been helping some of the community's most vulnerable, stigmatized and overlooked populations: drug users, drug dealers, prostitutes, pimps and gangsters. As coordinator of the Spokane Regional Health District's needle exchange program, Everson has seen some of the most tragic existences residents of our community are living, from childhood prostitution and all forms of abuse and neglect, to chronic homelessness and deadly drug addictions. Through this dismal reality, Everson has also seen signs of hope: clients overcoming the lasting effects of trauma, and going on to college or successfully holding down jobs.
At the end of March, Everson will retire and pass the torch of the needle exchange program's all-important work to a new leader. As that day approaches, she reflects on her career and the biggest social welfare and health problems facing our community.
INLANDER: How did the needle exchange program begin?
EVERSON: In 1990 we started talking about opening a needle exchange program. They had been proven very effective in reducing the spread of HIV, so finally in 1991 after we won a long court battle, we opened the needle exchange. We were so excited our first day of needle exchange — we had marked hundreds of needles; we had all our supplies out. Three people each came separately and exchanged one needle. It was very anticlimactic. I think yesterday we did a little over 5,000 and Tuesday we did 8,000.
Why is it important that society takes care of these people — the addicted?
The ACE (Adverse Childhood Experiences) study was conducted in the mid-'90s. And what they discovered was that the more adverse childhood experiences a person has, the more likely they will use tobacco, alcohol and injection drugs, have terrible health outcomes and die early. The major adverse childhood experiences are physical, sexual, emotional abuse, abandonment, neglect, a parent with an addiction, a parent in jail or prison, a parent with a mental health condition, violence in the home. When I talk about that at the needle exchange, people are shocked because they have always blamed themselves for being drug addicts, when in fact it's stuff they had no control over. And sadly, as a society we leave children in some pretty horrific places and then we seem oddly surprised when they have problems.
What change needs to happen in Spokane to end the city's homelessness and addiction crises?
If we want to start at the beginning, we start helping families be healthy and know how to parent. It's a societal issue as well, making sure that we have healthy practices and leave for families so that when a child is sick a parent doesn't have to leave that child at home alone or with someone who might not be safe. It's totally complex. It's not one thing or two things or six things, it's a whole life thing. So if we want to invest in children from the very beginning, then we will have to do a lot of things differently. People have to be able to have living-wage jobs, daycare for their children, a clear understanding of parenting and support in getting there.
How can people be more compassionate and sympathetic to the many issues your program's clients face?
I think if people didn't spend time with moral judgments on a problem that has nothing to do with morals. And if it did have to do with morals, the moral problem is with society not making sure all children are safe. And understanding that our [clients] come from very painful places. And just remembering that addiction is a reaction to trauma, and folks would like to be emotionally numb from all their childhood trauma. Plus, they get more trauma every day. Prostituted women have people throw pennies at them and call them names and throw them out of moving cars and rape and rob them.
I think the world would be a better place if everybody just helped in any way they could. People are overwhelmed by the problem. I mean, I am everyday. But I also know that I feel better when I do whatever I can to help. I am one person and I am not solving anything by myself. ♦