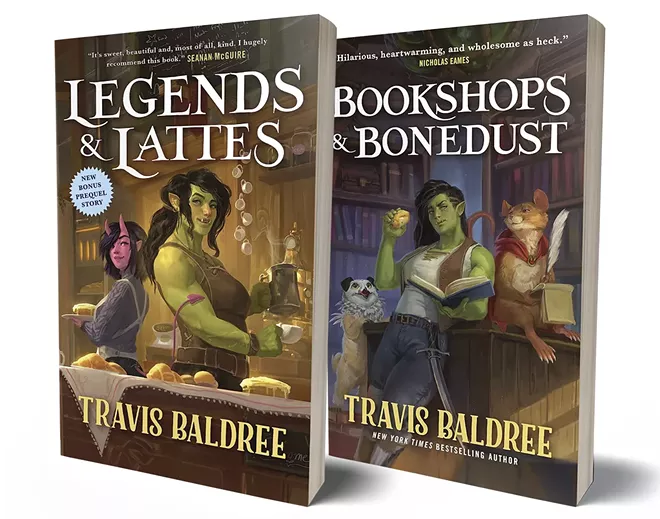 W
ho hasn't dreamed of starting over
with a simpler life,
moving to a new city and, perhaps, opening a little coffee shop?
LEGENDS & LATTES: A NOVEL OF HIGH FANTASY AND LOW STAKES
is a book about an entrepreneur with that exact dream — and who just happens to be an orc.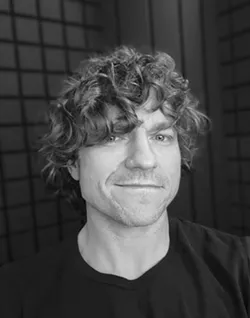 Written by Spokane-based author Travis Baldree and released in February 2022, Legends & Lattes quickly became a runaway sensation on "book-tok" — a corner of TikTok for book lovers — and is now a bestselling novel that's also been nominated for both a Hugo and Nebula award, an esteemed recognition in the fantasy and sci-fi genres. Baldree works a day job as a fulltime audiobook narrator, and previously designed and built video games including Torchlight, Rebel Galaxy and Fate.
Part of the "cozy" subgenre of fantasy literature, Legends & Lattes is a slice-of-life tale that follows a retired warrior orc named Viv who decides to cash in her spoils of battle forever and start a new, peaceful life by opening a coffee shop in a small town. A town where nobody has ever tried, or even heard of, coffee.
It's a charming read with sweet protagonists and an entertaining cast of characters — the perfect book to curl up and enjoy with a cup of coffee by the fire, just in time for the Nov. 7 release of its prequel, Bookshops & Bonedust.
Travis Baldree hosts a reading, Q&A and book signing for Bookshops & Bonedust at Auntie's Bookstore on Monday, Nov. 6 at 7 pm.