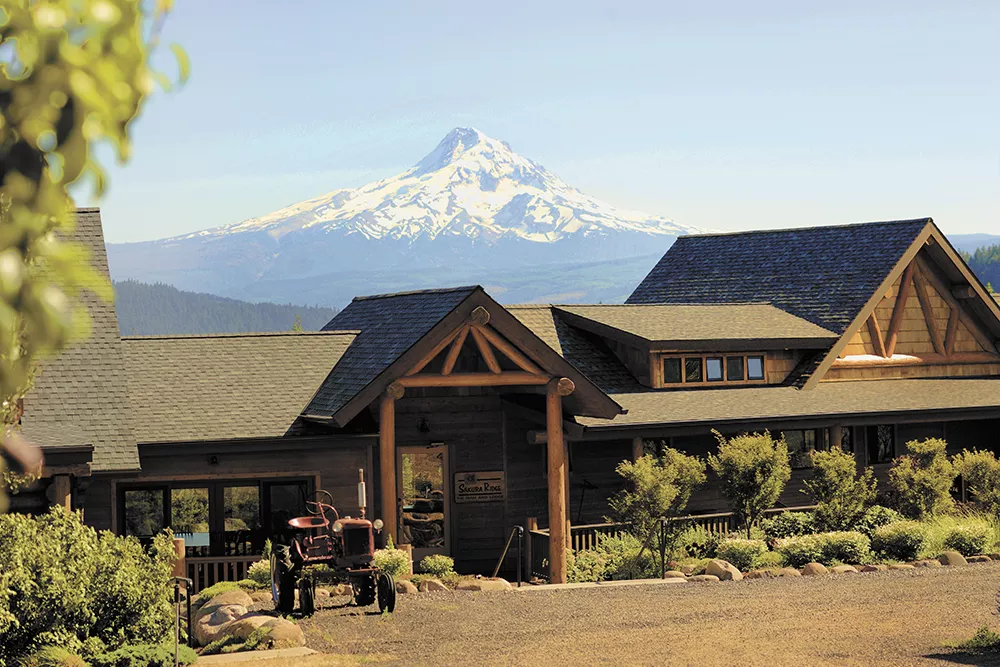 Not all back-to-nature vacations need to involve working up a sweat or ranking your pucker factor on a scale of one to 10. Sometimes getting back to nature is as simple as going down to the farm.
Sakura Ridge Farm & Lodge, 15 minutes outside of Hood River, Oregon, is an 82-acre organic farm designed to house city-weary folks in a spacious lodge and give them the opportunity to participate in daily chores.
What better way to interact with a species in peril than suiting up in a beekeeper outfit and working the hives? The sheep need herding morning and night — so join the herder for a unique experience. Grab a basket and gather eggs for your breakfast, or pick your fill of blackberries, gooseberries, raspberries and currants. And if you're lucky enough to be at Sakura in April, you can help bottle-feed the baby lambs.
After a day of chores or just wandering the gardens (that's allowed, too), head to Hood River for dinner, then tuck yourself into one of Sakura's five guest rooms, all with comfy beds, private bath, mountain or orchard views and the serenity of a farm at rest ($180 to $265).
sakuraridge.com, 541-386-2636