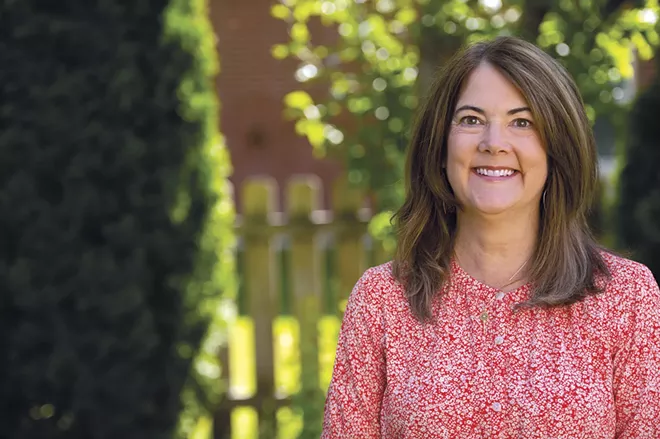 Despite the fact that Washington state is one of the world's premier lentil producers, it seems they're not all that common on our lunch and dinner menus. Inlander food writer Eliza Billingham is on a mission to share that lentils are wonderful. And that even though they may have a reputation as a not particularly attractive ingredient, they can indeed star in a beautiful entree. Chef Cynthia Monroe, who is passionate about using foods grown right here in the Inland Northwest, shares her recipe for a beautiful salad featuring lentils (page 40), plus lots of other locally grown ingredients including greens, carrots and even mushrooms. The chef says even young kids will devour this enticing recipe, that also happens to be vegan. And I think you'll find the chef's own story (page 38) to be particularly inspiring as well.
In our Health section, we take a look at the pros and cons of a popular way to try to just feel better: IV therapies (page 9). Chances are there's an IV service in your neighborhood; here's what you need to know before going in for a drip.
Now that our daylight hours are outnumbered by those that are dark, we sent Inlander writer Seth Sommerfeld to shine a light on the work of local candlemakers (page 32). Candles, used responsibly, aren't just a way to add a little scent to your space, they're also symbolic, says Tara Knight of Knighlights: "Candles bring beauty and light and peace."
Cheers!