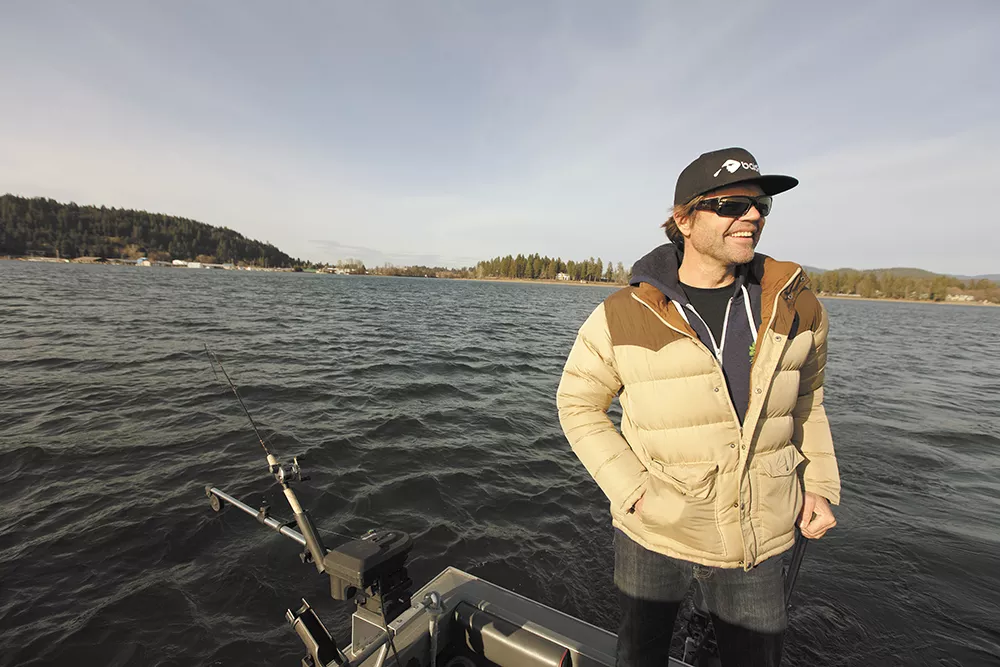 It's no fish tale: Eating fish is healthy in numerous ways.
A vital source of protein, many species of fish also provide essential omega-3 fatty acids that the American Heart Association recommends for reducing risk of heart disease.
If you catch it yourself? The added bonus is fresh air and exercise, and the satisfaction of taking part in local and sustainable eating.
Farm-raised seafood has raised concerns over its effects on the marine environment and the use of chemicals. But that doesn't mean locally caught fish are risk-free, because local waterways in the Inland Northwest contain significant levels of pollution. "Since older and larger fish typically have higher levels of contaminants," says Jim Vannoy, environmental health program manager for Idaho's Division of Public Health, "eating smaller fish of legal size, trimming off fat and not eating the internal organs and skin, which tend to have higher levels of contaminants such as PCBs" is a good practice.
Idaho's and Washington's published guidelines for eating fish are sorted according to water body, fish species and consumer sub-groups (such as children versus adults). Washington, for example, recommends a weekly limit of two to three portions of the kind of trout abundant in Liberty Lake, while Idaho suggests a monthly consumption of no more than 10 Kokanee like those found in Lake Coeur d'Alene.
Coeur d'Alene is just one of several places Spokane restaurateur Brad Fosseen likes to fish. He also enjoys taking part in derbies like one in Harrison for northern pike, sponsored by his brother-in-law's Fins & Feathers Tackle Shop and Guide Service in Coeur d'Alene. "They'll tell you anything you want to know," says Fosseen, noting that for those learning how to fish, not knowing where to go, what bait to use and all of the other myriad details about fishing can lead to a frustrating experience.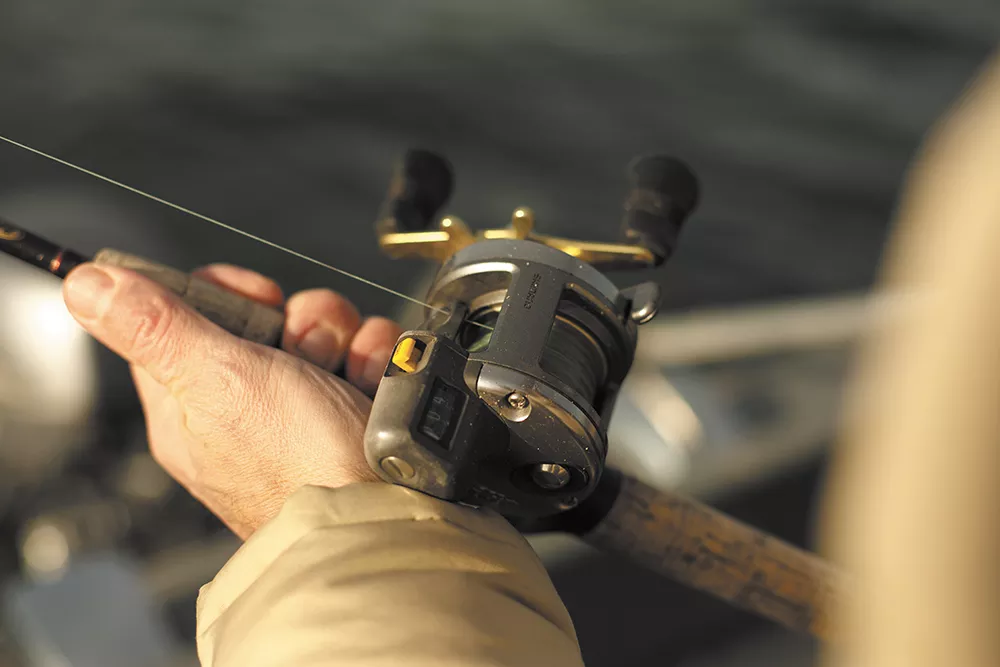 Fosseen has been fishing most of his life and has particularly fond memories of salmon fishing on the West Coast with his grandfather. Summers meant fishing off the banks of the Spokane River in Post Falls for perch or catfish. Fosseen even studied fish — oceanography — in college, but he says, "I liked cooking better than school."
While working at Seattle's 74th Street Ale House, Fosseen teamed up with friend and fellow Lewis and Clark High School alumnus John Grollmus and another friend to launch their own pub. Since creating Moon Time in 1996, Grollmus and Fosseen have added The Elk and four more pubs in North Idaho and Eastern Washington.
Fosseen fishes year-round from his 22-foot North River jet boat and especially enjoys eating Chinook salmon and northern pike. While he says he always enjoys being out on the water, even as an experienced fisherman Fosseen admits, "I don't always catch a lot." ♦
---
Infused Whole Salmon
This dish from angler Brad Fosseen takes the guesswork out of those pesky pin bones. And the flavors infuse as they cook.
10 pound whole salmon, room temp
4 tablespoons cold butter, cut into pats
4 thick slices onion
4 slices orange, peel on
4 sprigs fresh dill
Salt and pepper to taste
1. Gut the fish (excellent for compost!) and leave the skin on.
2. Salt and pepper the cavity of the fish.
3. Place the gutted salmon on a sheet of heavy tinfoil large enough to create a "boat" for the fish to cook in. You'll leave the tinfoil open at the top, but need it to catch the liquid that will cook out of the fish.
4. Lay the butter, onion, orange slices and dill evenly inside the cavity of the fish. These will infuse a delicate, vibrant flavor in it as it's cooking.
5. Fold the tinfoil over the fish but don't seal it closed.
6. Cook fish in the oven for 45 minutes at 400 degrees until you see the protein start to break down (a light or whitish fluid). You can also cook on an outdoor covered grill set to medium-high heat.
7. Let rest at room temperature for 10 minutes before opening up the foil.
8. To remove the bones, slide a spatula along the spine and lift gently to remove the spine intact.
---
Blackened Fish
Use any kind of fish you catch for this Washington State Department of Fish and Wildlife favorite.
1. Preheat cast iron skillet or griddle, preferably on outdoor grill, until very hot.
2. Dip thick (at least half-inch) fish fillets into melted butter and then into Cajun blackening spice mixture (equal parts black, white and cayenne pepper, paprika, garlic powder, onion powder, oregano, thyme).
3. Cook in hot skillet about 2 minutes or until bottom is near black but not burned.
4. Turn fillets, drizzle with more melted butter, continue cooking about 2 minutes. Serve immediately with dipping butter.