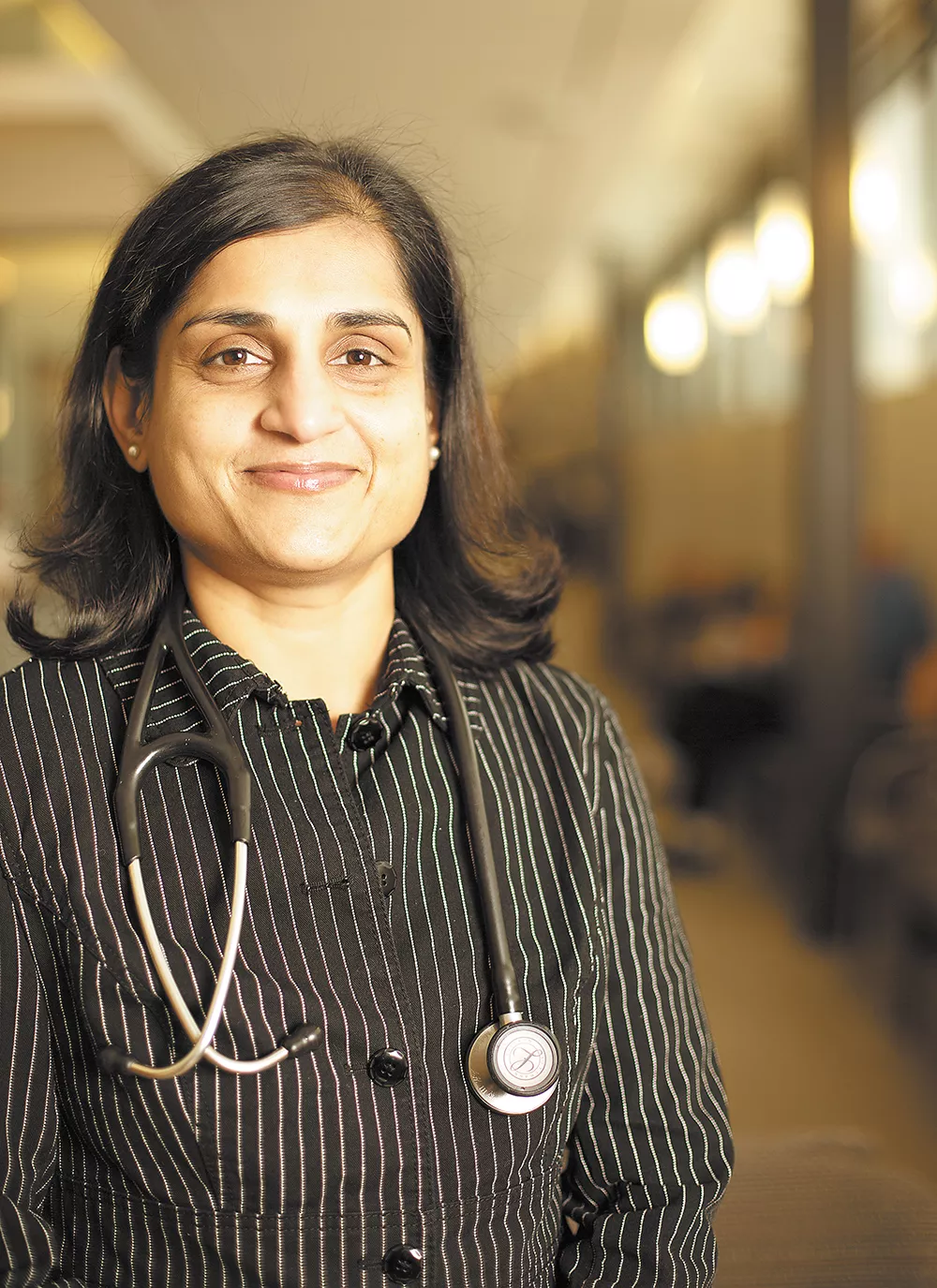 Ever feel plagued by self-doubt? Consider the following: "I still face situations that I fear are beyond my qualifications. I still have days when I feel like a fraud," says Sheryl Sandberg, Facebook chief operating officer and author of Lean In: Women, Work and the Will to Lead.
Now try to imagine her boss Mark Zuckerberg making a comment so rife with insecurity. If one of the most high-profile women in the world occasionally hits a confidence ceiling in her work life, what about the rest of us?
"It's troubling to find that women are still not as confident as men," says Joyce Ehrlinger, Ph.D., assistant professor of psychology at Washington State University. "Women almost never negotiate salary increases and they are less likely to speak up for themselves, even when they are just as competent as their male counterparts."
Women make up 47 percent of the labor force and nearly half of all medical school and law school graduates. Studies conducted by Columbia University and Goldman Sachs have found that companies employing women in large numbers outperform their competitors on every measure of profitability. Yet women remain vastly outnumbered in positions of power — just 18 percent of seats in Congress are held by women and only five states have female governors. Only 24 women head Fortune 500 companies — and just one woman has risen to the top in the Fortune 50.
So why are women so outnumbered? "Confidence dictates what we pursue and how successful we are," Ehrlinger says. "This is true across many areas, including taking advantage of new opportunities at work, starting a new hobby or sport, which friendships and relationships we pursue, and how successful we are at following through on our new year's resolutions. Confidence is critical. Without it, women are less likely to go for promotions and negotiate a higher salary than men. A lack of confidence also leads women to more often underestimate their abilities and to pursue less competitive jobs."
Ehrlinger has researched the confidence/competence gap extensively in her psychology lab at WSU. She's also ventured into the real world, examining behavior in school classrooms and even on the firing range, where she administered a National Rifle Association test to male gun-range participants. The results were startling: Those who believed that their test performances were above average actually scored in the lowest quadrant of test results. Frighteningly, those with the least amount of skill were grossly overconfident in their gun-handling abilities.
"In my studies, I consistently find that men are vastly overconfident while women tend not to be. In many domains, women are actually underconfident," she says. "For example, on tests of math, science, computer science, and even sports knowledge, women perform close to or, often, just as well as their male peers. However, men tend to overestimate how well they perform on these tests while women have far lower confidence."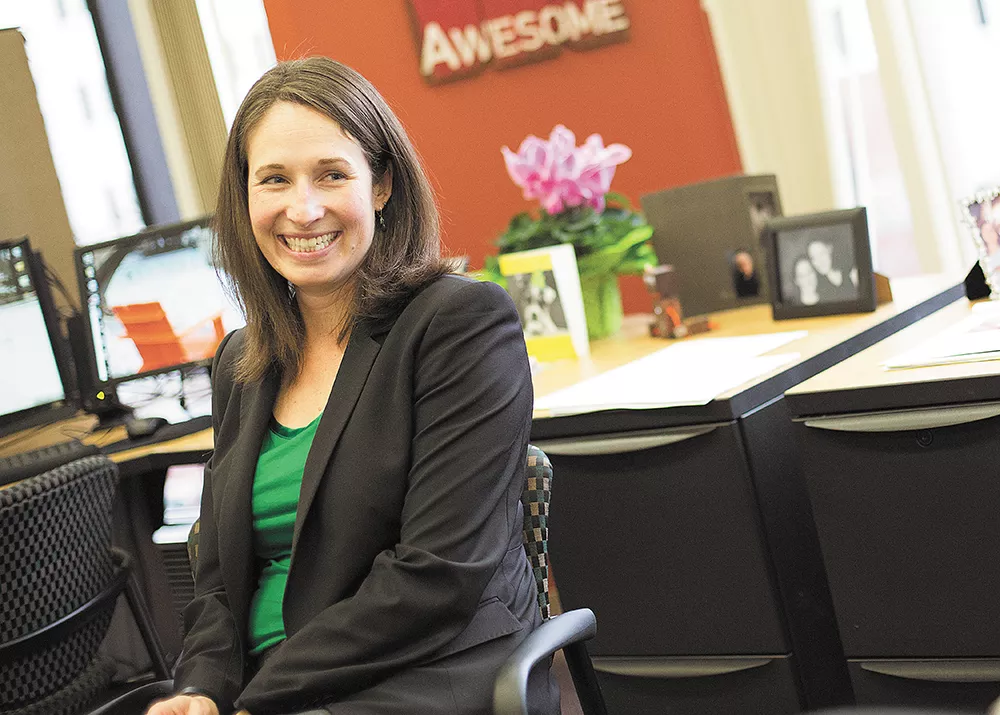 Female fear factor
Ehrlinger and other researchers conclude that a number of factors contribute to a "female fear factor," including biology, upbringing, society and personal choices. From day one, girl babies are cuddled more, challenged less and picked up faster when they cry than boys are. In elementary and high school, teachers call on boys more often, giving girls less opportunity to show off their knowledge and speak out in front of others.
"I think the confidence gap is very much a reality," says Alisha Benson, vice president of education and workforce at Greater Spokane Incorporated. "There is still a strong mindset with women and girls that they can't do well in the STEM fields — science, technology, engineering and math — even though girls frequently outscore, out-test and outperform boys. Through my work, we are looking at how we can build confidence in our girls."
Benson says participating in sports significantly contributed to her own sense of confidence and willingness to step into new situations. "I grew up with the Title IX mentality. I had great teammates and coaches and we learned how to work as a team, challenge each other, build skills, and bounce back from disappointment of losing," she says. "But the bottom line was, I had to do it myself."
That can-do attitude also buoyed Priya Sudarsanam, a family practice physician at Providence Medical Group, when she faced the double bind of culture and gender in her quest to become a doctor. Born and raised in India, Sudarsanam says less than 30 percent of medical students were women when she set out to become a doctor.
"Academics in India are considered of utmost importance, and kids are brought up in that culture, with education being the top priority," Sudarsanam says. "Right from childhood I knew I wanted to get into medicine or engineering. My parents were very supportive and encouraged me to follow my dreams." Still, she adds, "I am very self-motivated and that helped me to keep going."
Stop judging yourself
So what about those of us who aren't quite so self-sufficient? Susie Gibson, a Spokane life coach who works with men and women of all ages, digs deep into the root causes of women's flagging confidence levels.
"All of us operate on belief systems that are deep within ourselves," she says. "We absorb feedback from our parents, our grandparents, our teachers — and generally girls are taught to stay quiet, to be careful, to nurture and take care of people. Boys are taught not to cry, to be strong. I have three sons and I see firsthand the difference between the way men and boys are conditioned growing up — other people's expectations of them, their language, and the way they interact."
Nowhere was this more apparent than when Gibson took on the job of coaching a high school freshman/sophomore girls tennis team. She was struck by the girls' self-doubt and lack of assertiveness, as well as a puzzling propensity to apologize if they missed a shot. Along with serves, volleys and strategy, Gibson taught her team members deep breathing techniques and positive affirmations and helped them to stop judging themselves. As a result, parents called to compliment her on "whatever" it was she was doing that turned their daughters' attitudes around. And the cadre of 14-to-16-year-olds, who initially got into tennis because they thought it would be fun to wear cute outfits, grew into a winning team.
The principles she used to guide the team to success aren't that different from what anyone needing a boost in self-confidence might use. "Set goals, be accountable, go deep to where the fear and reluctance starts," Gibson says. "What drives you? Find out what childhood events trigger your doubts. Practice affirmations, and most of all, focus on what you do right."
And persevere. "Don't give up," Benson says. "Believe in yourself. Find an advocate. Life will throw you some curve balls, but believe you will come out on the other side. And you will." ♦
---
10 Ways to Boost Your Confidence
1. Greet yourself in the mirror with positive words. Appreciate all that your body, mind, and spirit does for you.
2Set an intention for the day. What do you want to happen, to manifest for yourself?
3. Create "I am... " affirmative statements, such as "I am a strong competitor" or "I am bursting with positive energy." Post them where you can see them.
4. Put in the effort. As tennis star Arthur Ashe said, "One important key to success is self-confidence. A key to self-confidence is preparation."
5. It only takes 20 seconds of courage. Push through fear. Feel the fear and do it anyway.
6. Action is key, and wherever you are is the perfect place to start.
7. Start an accomplishment list. Look at yourself through the lens of success. When the task, meeting, sporting event, etc. is complete, take a moment to affirm what you learned, what you did right.
8. Accept compliments without dismissing yourself. Simply say " I appreciate you saying that."
9. Ask for help when you need it and express gratitude. Say "thank you."
10. And always, don't forget to breathe. Big inhale... and then exhale, pushing all the old, stale air out.
— SUSIE GIBSON, Spokane life coach