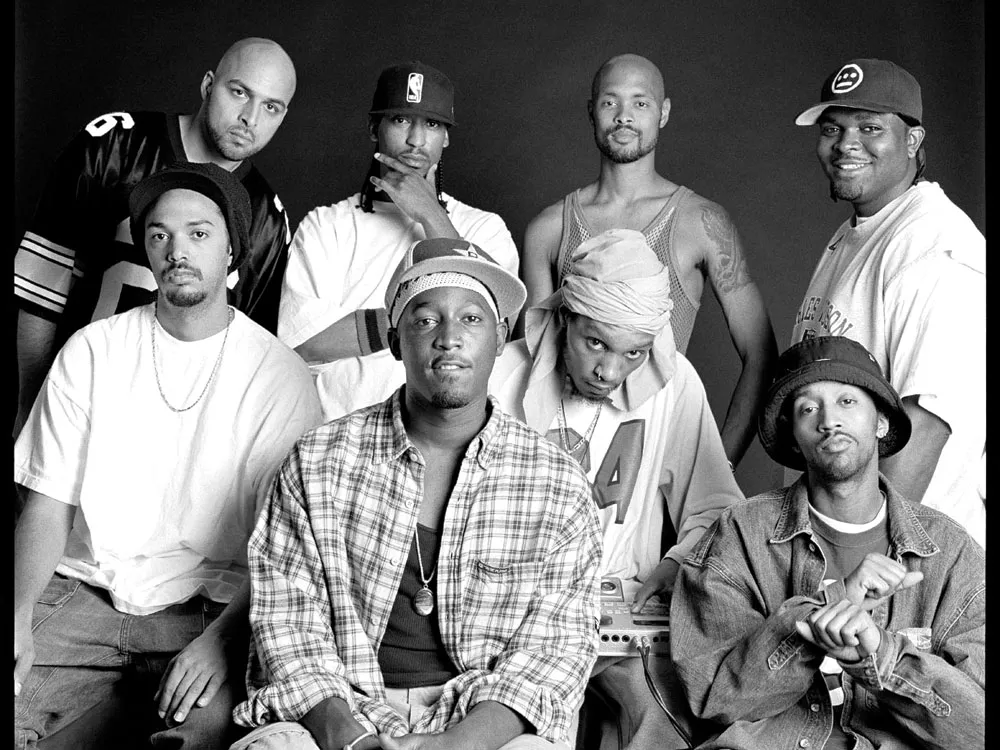 It was a banner year for Souls of Mischief, a forward-thinking conscious hip-hop group from Oakland, Calif. In 1993, they were riding high on their acclaimed debut 93 'til Infinity, an album that has in the ensuing 19 years been oft-cited by critics as marking a seminal moment in rap history. But their sophomore release failed to live up to the major label's expectations, and the group — rapper-producers A-Plus, Opio, Phesto and Tajai — found themselves resting comfortably on their own rag-tag independent label, Hieroglyphics Imperium.
In many ways, the Hieroglyphics crew epitomizes the narrative of the independence-driven "backpack" rap of the mid-late '90s and early 21st century. Alongside Del Tha Funkee Homosapien, Pep Love, Domino and fellow major-label castoff Casual, they set on a road toward underground distinction after many of their members were dropped by major labels. In the long run, they were all more successful — even hitting the mid-range levels of the Billboard charts here and there over the years — finding their own way without a larger company meddling in their stylistic maneuvers.
The public figurehead of Hiero has generally been Del Tha Funkee Homosapien, Ice Cube's diminutive, facial-pierced, alt-rapping cousin. As is often the case, however, the touring members of Hieroglyphics who will be performing in Spokane are actually Opio, A-Plus, Tajai, Phesto, Pep Love and Casual. Over the years, the collective's only two studio albums — 1998's influential 3rd Eye Vision and 2003's Full Circle — have, while being rightly regarded as classics of the genre, faded slightly into the pages of history. Meanwhile, these lesser-known Hiero players have been consistently releasing solo albums and keeping their label going. During the same period, Del has apparently been black-flagging it — doing a stint on indie imprint Definitive Jux.
As they tour in 2012, Hieroglyphics shows are no doubt partially attended by thirtysomething versions of the hip-hop fans who comprised the bulk of their audience back in the day. But while Hiero's moment in the sun may have passed by, there are always new listeners discovering classics; judging by the youthful comments on Facebook event pages and the like, the Hieroglyphics sound lives on.
Hieroglyphics with Jaeda, Haze, Imperfect Cody • Fri, Feb. 3 at 7 pm • $15-$20 • 21 • Red Room Lounge • 521 W. Sprague Ave. • 838-7613