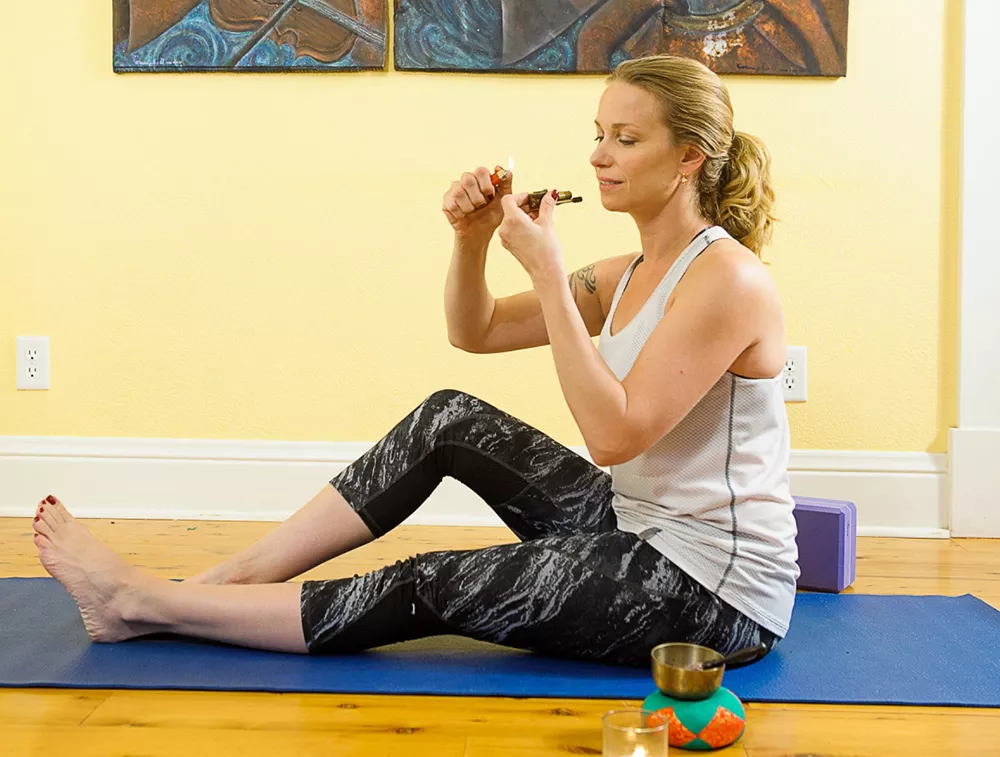 As long as the practice has been around, people have turned to yoga to help them relax, focus their mind and, in some instances, manage pain.
As legalization becomes more widespread, the same can be said about marijuana.
Seeking to highlight this similarity, event coordinator Kendal Norris and yoga teacher Larissa Ortiz organized "Yoga with a View," a 420-friendly yoga retreat that took place in Longmont, Colorado, in November.
"By creating events like this and aligning cannabis with the foodie and Yogi culture, we help foster and unite a mature community who can make educated decisions for their own health and life," Norris said in an interview with Leafly.com.
Ara Lyman, owner of the Yoga Shala in Spokane, understands the idea behind this class, but isn't sure if mixing marijuana and yoga would be more beneficial than just practicing yoga alone.
"Marijuana is psychoactive, so it's supposed to open up some different receptive doorways in your mind, so you can get some new insight on yourself," she says. "With yoga, the idea is that it does that for you through practice, and it's longer lasting and permanent, rather than smoking something, which does it for you temporarily."
She also mentions cannabinoid receptors in our brains that react to yoga and exercise in the same way they react to marijuana.
Lyman doesn't want to pass judgment on the practice of puffing while you pose, though, as she says she knows several people who use marijuana to manage chronic pain who don't use their bodies as much as they should, and would potentially benefit from a class that combines the two.
"If there was something that was like, 'Here, just come and do yoga and we'll smoke weed together,'" she says. "I still think that's better than doing no yoga at all."
It should be noted that smoking or vaping can interfere with proper breathing technique, so experts advise practice at home before attending a class. Start low, and work your way up to a dose that gives you the high you're looking for without interfering with your ability to hit each pose. ♦