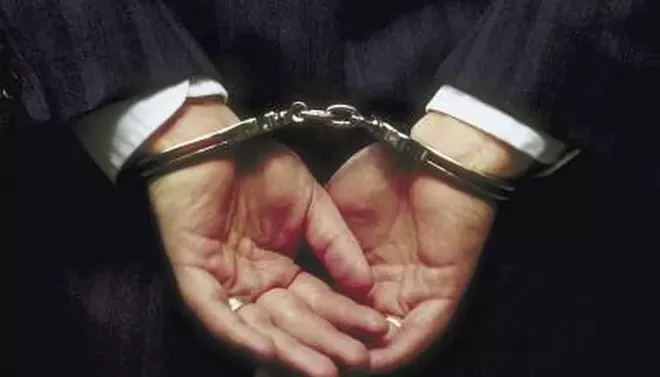 BULLDOZER BOONDOGGLE BOTCHES BLUFF
It was a SCREW-UP that stretched nearly a mile. On April 10 and 11, a bulldozer carved an unauthorized swath of road through park conservation land and private property — toppling 30 trees near the Bluff on the South Hill — before Spokane Parks Director Leroy Eadie could stop it.
The road had been intended to serve as a way for Avista Utilities to replace power poles, while doubling as an access point for a three-hole golf course proposed by the First Tee of the Inland Northwest.
"This unauthorized act may exceed, in terms of human-caused destruction, anything to befall City park land in modern times," wrote Jim Wilson, president of the Friends of the Bluff, in a letter to the city.
Attorney Bob Dunn, representing contractor Adam Swedberg, provided the Spokesman-Review with a series of notes outlining Swedberg's discussions with the city arborist and Avista, indicating that Swedberg believed he had approval for the project to proceed.
The city did approve a permit for tree removal, but that was only for a future six-acre youth golf course nearby, not for the road.
Parks Department spokeswoman Fianna Dickson says the city still isn't sure exactly what led to the debacle. But for now, Dickson says, there isn't time to worry about who's liable for the damage. The city is partnering with Avista and First Tee to immediately begin environmental remediation of the property. (DANIEL WALTERS)
NO MORE AUTO-JAIL
In Spokane County, there are about 300 ARREST WARRANTS for unpaid court fines. Each one of them is a violation of state law, because you can't jail people just for being poor. An attorney raised the issue with prosecutors and Spokane County Clerk Tim Fitzgerald, and they quickly started working to solve it.
Claire Carden, an attorney with the local public interest law firm Center for Justice, uncovered the hundreds of illegal warrants when her clients tried to start payment plans for their legal financial obligations, or LFOs. They were denied by the Spokane County Clerk's Office due to the outstanding warrants, Carden says. So she sent a letter to Deputy Prosecutor Rob Binger.
Binger and Fitzgerald are now working to quash the bad warrants, and issue summons to those individuals instead. Fitzgerald says the majority of those warrants were issued before he implemented a new policy in January 2015.
Those who might have unpaid fines should contact the clerk's office (or the Center for Justice) to update their address and ensure they receive the summons. If a person doesn't receive (or ignores) a summons, the courts can then issue a warrant for failure to appear.
But with court fines, state law and the Washington State Court of Appeals say people can only be jailed for "willful" nonpayment. Therefore, a warrant seeking the arrest of someone for unpaid fines will result in their incarceration before a court can determine if they purposely missed payments.
"I can tell you that LFOs are a problem everywhere," says Carden. "It's an issue being addressed at all levels of the court, affecting hundreds, if not thousands, of people every day." (MITCH RYALS)