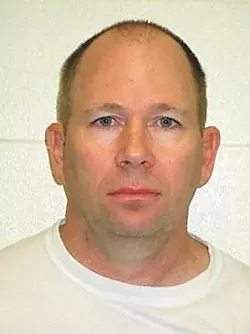 In a matter of six months in 2014, three Colville police officers either resigned or were fired. Two of the officers were accused of sexual misconduct at the time. The third, Rex Newport, pleaded guilty to felony sex crimes, including unlawful imprisonment with sexual motivation, custodial sexual misconduct and perjury. That's 30 percent of the department — three of 10 sworn officers in a city of less than 5,000 people — accused of victimizing women and girls.
Several women came forward in 2013 with accusations of sexual misconduct and rape against Newport. After first lying to investigators, he took a plea deal and served time in prison. He must register as a sex offender and can no longer work as a cop in Washington state.
But attorneys who helped with the criminal investigation weren't done. They suspected Newport wasn't a "rogue cop" — as lawyers defending the city of Colville would later call him.
"Our concern was how it happened that the city of Colville trained, armed, badged and put a man in uniform, and then turned him and everyone else in the department loose to do bar checks and gave them access to highly confidential police databases, but never checked if those resources were being abused," says Jeffry Finer, one of the lawyers who sued the city in federal court. "We found that the chief and his sergeant did not take active steps, and in fact it appears they took steps to cover up that misconduct."
Finer and attorney Richard Wall filed a civil lawsuit at the beginning of 2015 and recently agreed to a $230,000 settlement for their clients — two women who accused Newport of sexual misconduct and rape. In preparing for trial, attorneys for the two women found that officers were routinely unsupervised and allegations of sexual misconduct against officers were not thoroughly investigated, which they suggest perpetuated a culture of such misconduct.
In court documents, attorneys for the two women point to three cases, including Newport's, to support their argument, though they only needed to ask Newport himself.
"If I'd have been supervised, I would have kept my dick in my pants," Newport told attorneys.
Newport would plead guilty to assaulting two women. One would later recall how, after a night of drinking in March 2013, she wasn't able to resist Newport as he cuffed her, removed her pants and climbed on top of her.
Afterward, she'd recall, "he put his uniform on and ... walked out the front door, and I rolled over and cried myself to sleep."
It wasn't the first time that Newport had preyed on a drunk woman during his graveyard shift.
In the spring of 2012, Newport targeted another woman, who also sued the city, as she walked home drunk from a local bar. He offered to give her a ride home, but instead Newport pulled off on a secluded dirt road and had sex with her. He says it was consensual, according to court documents. She says she didn't feel she had the option to resist because Newport was a cop. Similar encounters happened at least twice more, the woman later told attorneys.
In court documents, attorneys for the two women focus on two other recent examples they say indicate that the Colville Police Department mishandled allegations of sexual misconduct by its officers.
When former Colville Officer Wayne Walls was caught sexting with a young woman and giving her unauthorized rides in his patrol car in 2011, he was punished with one week of unpaid leave. But he was accused of much more than that.
In a handwritten complaint, the woman also claimed that Walls took her to a dark area and attempted to put his arm around her, came to her house and assembled a child's bed, then put the child to bed and kissed her.
According to a statement from the woman's landlord, Walls also threatened that if any details of the relationship were made public, the woman would be in "big trouble," whereas Walls would only receive a "slap on the wrist." In court documents, Walls claimed he was acting like a "father figure" to the woman.
Officially, Walls was sanctioned for violation of the department's ride-along policy and "conduct unbecoming an officer." However, Sgt. Keith Kendall did not investigate any of the other allegations, according to a report written for the two women by an expert. Walls left the department in 2014, shortly after Newport was fired.
In another example, a woman accused another Colville officer, Scott Arms, of offering her 17-year-old daughter alcohol.
Asked in a deposition whether there was any investigation into those accusations, Colville Police Chief Robert Meshishnek says, "Nope."
"'It didn't happen' was what the officers ... told me," Meshishnek says. "And I didn't even ask him because I didn't have my ducks in a row yet, because I wasn't able to talk to the person that he supposedly made the comment to."
Instead, Arms, the accused officer, spoke with the mother and the then-17-year-old daughter in an alley behind the police station. They returned, and everything was fine.
"I don't think any modern employer hearing accusations of misconduct would allow the complainant and the officer to work it out in the alley behind the department," Finer says. "If one of your officers is alleged to have engaged in sexual misconduct, you don't let it resolve that way."
Arms resigned from the Colville Police Department in 2014 amid a criminal investigation into accusations that he molested a 12-year-old girl. Prosecutors declined to file charges against Arms after two trials last year ended in hung juries.
In a report from an expert hired by attorneys for the two women, Winthrop Taylor, a former police chief in Prosser, Washington, and 20-year Los Angeles Police Department veteran, concludes that "there was an on-going pattern of sexual misconduct by officers of the Colville Police Department. Chief Meshishnek's deliberate indifference to the misconduct that first emerged in 2011 was directly responsible for the on-going and escalating pattern of misconduct of his men."
Indeed, in Sgt. Kendall's deposition, he says his own supervision style was "trust but don't verify."
In response, Dean Mitchell, an expert hired by the city of Colville, concludes that "the realities of small rural police agencies make it impractical for one-to-one supervision. The acts of Mr. Newport ... are the criminal actions of a rogue police officer who took advantage of his position as well as the agency." Mitchell is a former Moses Lake chief of police.
As for the city of Colville's policies? In court documents dated July 19, 2016, attorneys for the city write: "The City has adopted policies prohibiting sexual harassment in the workplace. The City does not have a specific policy prohibiting sexual misconduct by a police officer involving a member of the public."
"I'm a great believer in how government operates," Finer says. "I believe the city of Colville has to reckon with the fact that city officials were in office when all this unraveled."
Colville Mayor Louis Janke declined through a secretary to comment for this article, and several city council members did not return messages. Multiple messages left for Chief Meshishnek also were not returned.
Although Rex Newport is now a convicted felon and registered sex offender, and can no longer work as a police officer in Washington state, the same is not necessarily true for Wayne Walls and Scott Arms. There is no nationwide system to track problematic officers.
In 2011, around the time that accusations against Walls were made known to Meshishnek, the International Association of Chiefs of Police released a guide for handling sexual misconduct in law enforcement. The guide's authors emphasize the importance of explicit policies, thorough investigations and leadership that sends a clear zero-tolerance message.
At least one recent example of sexual misconduct from the Spokane Police Department involved Officer Chris Conrath, who engaged in a sexual encounter with a woman after responding to her domestic violence call. In January, Conrath was suspended for 30 days without pay following an internal investigation. In addition, Spokane County Sheriff's Deputy Cole Speer was fired in May for having an ongoing sexual relationship with a Central Valley High School student. At the time, Speer was a school resource officer in the Central Valley School District.
Another section of the IACP report talks about how to interact with victims and significant barriers to reporting such abuse by officers.
One of the women assaulted by Newport recalls that she felt that pressure.
"He's a police officer in a uniform. I was very drunk. I felt threatened," she would tell attorneys. "I was a waitress in that town for 10 years, and I saw judges and attorneys and police officers all come in together. I thought they were all together on this. I didn't know who I could trust." ♦