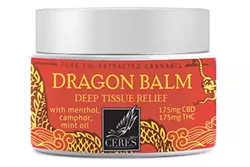 Search online for information on CBD (cannabidiol), one of the main active components in marijuana and hemp plants, and you're likely to come across claims that it can help with everything from curing cancer to helping you sleep a little better.
Because studies have been relatively restricted until recently, more research still needs to be done to definitively show the benefits. But Harvard Medical School notes that multiple studies have shown CBD can help reduce seizures in some patients (the FDA has approved a CBD-based medication for these patients), it can serve as an anti-inflammatory to help with pain, and it may possibly help with anxiety and insomnia.
By far, the most common reason Lucky Leaf Budtender and Purchasing Manager Yung Crown sees people coming in to buy CBD for the first time is the promise of anti-inflammatory help.
"We've got a lot of people that come in just because they're sore," Crown says. "Sometimes it's arthritis, things like achy muscles, degenerative disc disease."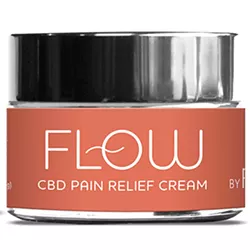 The shop offers multiple patches, creams and balms in a range of ratios of CBD to THC, the active ingredient in cannabis that gives users a high. There will always be some amount of THC in a CBD product, Crown says, but when applying subdermally as with a patch or cream, there shouldn't be any psychoactive effects.
Other CBD products like tinctures meant to be taken under the tongue may have such a small amount of THC that there likely won't be a noticeable effect from that compound, but others with a higher ratio will offer a high, he says.
"Usually when taken sublingually, CBD works better with THC in a stronger amount," Crown says. "But if you want to stay away from the psychoactive effect, you'd want to stay away from the higher THC."
As with other marijuana products, it's always a good idea to start slow, and wait 45 minutes to an hour before taking more, he says.
"You can always take more, you can never take less, so start slow," Crown says.
For folks coming in with pain concerns, he typically points them to a patch or cream, such as the Fairwinds Flow Cream or Dragon Balm. Most CBD creams at Lucky Leaf run from about $25 to $36, with some smaller prices for sample sizes.
Lucky Leaf also offers 25 percent discounts on all its CBD products one day a week for CBD Sunday.
As for other advice for CBD beginners, Crown says he recommends using it with a purpose, not just because you heard about it.
"With THC, there's a psychoactive effect, so you can actually feel when that light switch is on," Crown says. "But with CBD it's hard to gauge if it works if there's no effect you're trying to gauge it with."
Many stores in the region offer CBD deals throughout the week, too. Cinder offers 15 percent off all its CBD products for Self Care Sundays, The Vault offers TLC Thursday with 25 percent off all tinctures, capsules and topicals, and Primo Cannabis has 15 percent off its CBD products for Alternative Thursdays. ♦