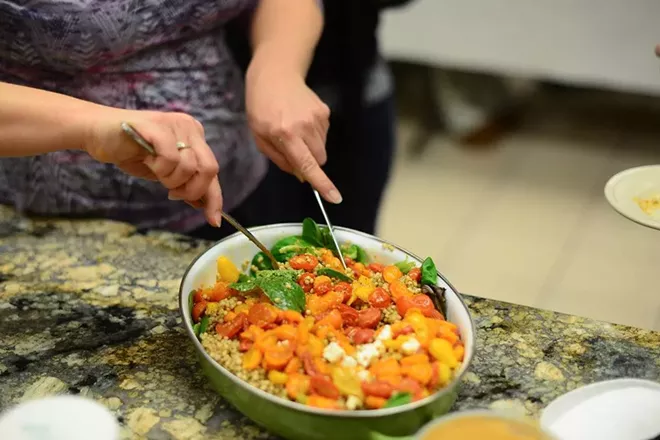 Don't let the name fool you. Although nonprofit organizations don't exist to make a bunch of money, they still need some business savvy to stay afloat. That means a steady and reliable revenue stream, planning for potential growth in the future and, ideally, a product or service that people want.
Teri McKenzie believes she has the latter. It's the former two that she's trying to figure out. McKenzie founded Inland Northwest Food Network about four years ago to teach people "to take control of their own health and the health of the planet through food and farming," McKenzie explains. She puts on regular events such as cooking classes, workshops on gardening and composting, an annual seed swap and public lectures from food systems experts.
Now, McKenzie says, the little nonprofit is at a crossroads. As the popularity of her programs continues to grow, she's looking to expand. That means hiring paid staff members. But without enough money coming in, she's also now seriously considering closing up shop for good. In her August newsletter, she writes that the network is looking to raise about $12,000, in part to cover her salary.
"It's a good problem to have in the sense that there's quite a lot of interest in the work," McKenzie says. "But we haven't figured out how to monetize the work we're doing and have not been as aggressive in asking for public support."
McKenzie is asking for donations and pledges and has recently resurrected a membership program that offers participants special benefits (more information at inwfoodnetwork.org). She's also is looking to establish partnerships with other organizations doing similar work.
"We feel like we're right on the cusp of having a huge impact in the region," she says. "If we get enough support from the public in terms of donation and pledges, that will enable us to grow the network to where it needs to go."