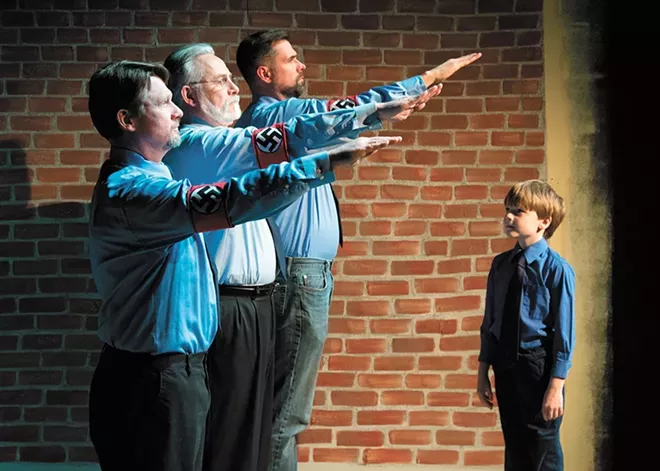 Spokane Democratic Socialists of America
(DSA) is hosting a benefit reception prior to this Thursday's performance of
God's Country
at Stage Left Theater, on June 7 at 7:30 pm.
All proceeds from the fundraiser go towards the Spokane DSA, the Peace & Justice Action League of Spokane, Unitarian Universalist Church of Spokane and the Undocumented Immigrant Legal Defense Fund, a partnership of the Hispanic Business/Professionals Association.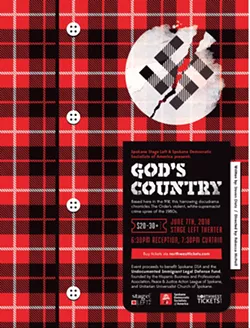 Written by Steven Dietz and directed by Rebecca McNeill, the play is based on the real-life events of a white supremacist terrorist group that was active in the Inland Northwest during the 1980s.
Tickets for the show are offered at two donation levels: The "comradery level" at $21 is the theater's standard ticket price, while the "solidarity level" is $31 and includes an additional $10 donation. Tickets are available at
northwesttickets.com.
The DSA is the largest socialist organization in the U.S. At the event, Spokane DSA chapter's newly elected leadership will be introduced and discuss the group's community work to all those interested.
Regular performances of
God's Country
at Stage Left run through Sunday, June 10.
Spokane DSA Benefit Night • Thu, June 7 at 6:30 pm • $21-$31 • Stage Left Theater • 108 W. Third • spokanestageleft.org • 838-9727