ON INLANDER.COM

NEWS:
Congressional Republicans are struggling to keep their members in line as House Democrats
prepare to vote
on a resolution officially condemning President Donald Trump's plan to use a national emergency declaration to fund a wall along the Southern border.
NEWS:
The decline of landline telephones — and the subsequent irrelevance of the phone book — is making it
harder for journalists to do their jobs
.
SPORTS:
The Gonzaga Bulldogs are
number one again
and Josh Perkins is the team's all-time assist leader.
IN OTHER NEWS...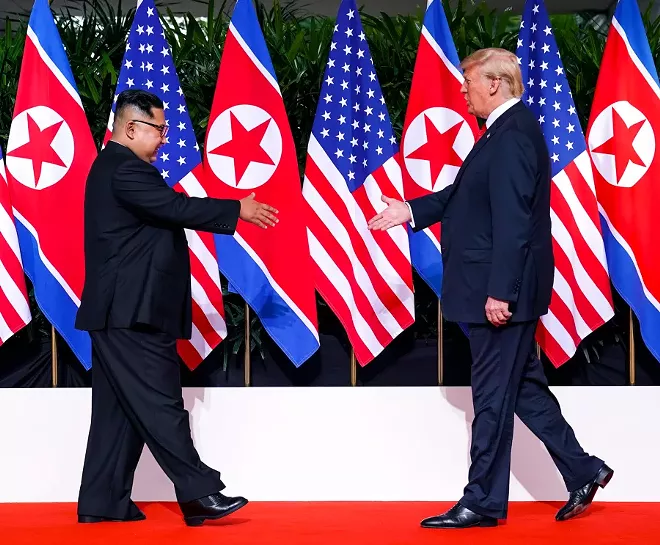 Ineffective bromance
President Trump is in Vietnam to meet with North Korean dictator Kim Jong-Un to discuss denuclearization. While Trump has talked up his seemingly cozy relationship with Kim Jong-Un as evidence that he can secure a effective deal, the two sides are still far apart on what North Korea's denuclearization actually would look like.
(New York Times)


Cohen to spill some beans

Michael Cohen, President Trump's former longtime lawyer and fixer, will reportedly layout a litany of allegations against his previous boss in his testimony before the House Oversight and Reform Committee on Wednesday, including details of efforts to push through a Trump Tower project in Moscow during the 2016 presidential campaign.
(
New York Times
)
Blocked trolls

The U.S. military disrupted internet access for the Internet Research Agency, a notorious Russian company that's closely associated with an oligarch with ties to President Vladimir Putin, during the 2018 midterm elections on the grounds that the entity was trying to interfere in the democratic process, officials say.
(Washington Post)
Killed in Hayden

Michael "Topher" Clark, who was involved in a Canadian marijuana smuggling operation during the early 2000s that inspired the film
Kid Cannabis
, has been identified as the victim of a fatal shooting last Sunday outside of the Tipsy Pine, a bar in Hayden, Idaho, where he was a regular. He was reportedly shot multiple times after getting into a fight with another patron.
(Spokesman-Review)
Alt-weekly slow death
Seattle Weekly
, a long-standing alt-weekly and staple outlet in the Seattle media industry, will run its final print edition this week. While Sound Publishing (the regional media company that owns the paper) says that it will maintain the legacy outlet's website, it has also laid off the remaining staff writers, meaning that the paper is effectively dead.
(Crosscut)