ON INLANDER.COM

NEWS:
Spokane hospitals and clinics are taking nonurgent visits "virtual" to protect medical resources and keep the system from being overwhelmed, health care providers
announced yesterday
.
HEALTH:
Here are a
few tips for staying sane
during the COVID-19 outbreak for parents, kids and sports fans.
IN OTHER NEWS...
Grim prediction
In response to a scientific report predicting that over 2 million people in the U.S. will die from COVID-19 without any further government and societal action to stem the outbreak, the White House rolled out new social distancing recommendations, including avoiding gatherings larger than 10 people. (
New York Times
)
Stimulus
The White House and Senate Republicans are considering merging the House passed coronavirus bill with $850 billion in stimulus spending requested by President Donald Trump. (
Politico
)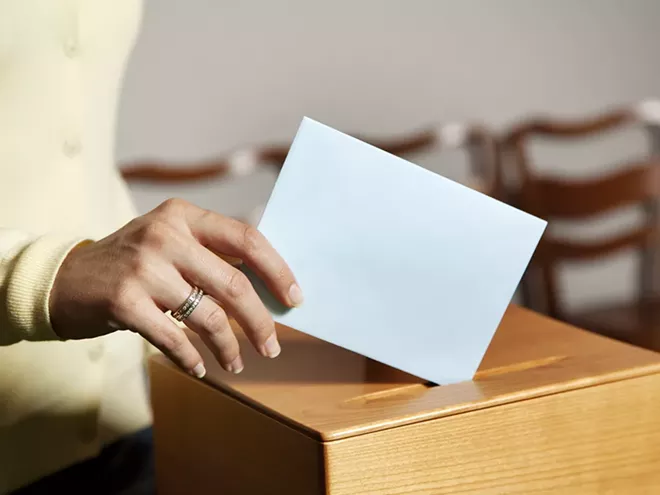 Elections
Voters in Arizona, Florida and Illinois are all casting ballots in the Democratic primary today. Ohio was supposed to hold its primary today as well, but the governor, Mike DeWine, postponed it due to the COVID-19 outbreak in his state. (
New York Times
)
Jail lockdown

The Spokane County Jail and Geiger Corrections Center will no longer allow friends and relatives to visit inmates in an attempt to stop the spread of COVID-19. (
Spokesman-Review
)
Changing its tune

The Innovia Foundation pledged on Monday to no longer direct funds to white nationalist groups after the Spokane-based organization routed money from an anonymous donor to VDARE, a website that publishes white nationalist authors. (
Spokesman-Review
)
Hotel and casino closures

Four of the five Davenport Hotels closed in response to COVID-19, leaving hundreds without jobs. Meanwhile, the Kalispel Tribe announced on Monday that they will close Northern Quest Resort and Casino. (
Spokesman-Review
)