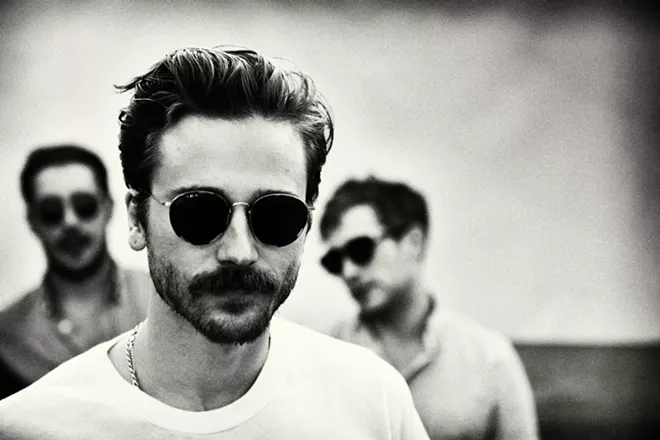 Gleason Fest,
an indie music festival that raises funds and awareness for Steve Gleason's ALS non-profit
Gleason Initiative Foundation
, is back for yet another summer — with some big changes.
Not only is this year's August 6 event moving to the Lilac Bowl at Riverfront Park, the former
block party
festival is bringing in some top rockin' talent. The one-day all-ages show features Alaska-turned-Portland act Portugal. the Man as headliners as well as Pickwick (a Seattle favorite) and Delbert the Band (a local act
reuniting
for a couple shows this summer). More acts are soon to be announced.
Gleason, a Spokane native who played football for Gonzaga Prep, Washington State University and the New Orleans Saints, was diagnosed with Amyotrophic Lateral Sclerosis (ALS, better known as Lou Gehrig's Disease) in 2011. His story was documented in the soon-to-hit-theaters documentary
Gleason,
which debuted at this year's Sundance Film Festival. He plans to be in attendance for this fourth year of the festival.
Tickets are $25 and go on sale Friday, June 24.
Just to get you in the mood: Two years ago, we asked Gleason to make a summer playlist for us. And it still holds up.
Take a listen.