ON INLANDER.COM:

FOOD:
Go behind the scenes of our Cheap Eats Issue

NEWS:
A Kootenai prosecutor suggests police should give up on minority neighborhoods
NEWS:
Spokane Valley caps pot retailers at three, lifts moratorium on growers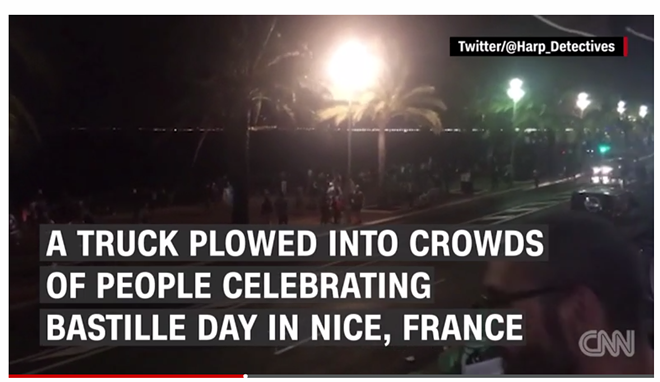 THERE:

Terror attack in France
More than 80 are dead and another 200 were left injured after a truck, driven by a terrorist,
drove into a crowd of people
celebrating Bastille Day in Nice, France.
It's official
Presumptive Republican nominee Donal Trump has selected Indiana Gov. Mike Pence
to be his running mate.

Cathy McMorris Rodgers won't be at the GOP Convention
Rep. McMorris Rodgers, the fourth-highest-ranking member of the House Republicans who represents Spokane and parts of Eastern Washington,
will stay in Washington rather than attend
the Republican National Convention.
Plan to remove gray wolf from endangered list moves forward
Legislation,
supported by McMorris Rodgers, that would
remove federal protections
for the gray wolf has been added to a House appropriations bill.
Coeur d'Alene prepares new budget
The
upcoming budget
for the city of Coeur d'Alene includes employee raises and tax hikes.