ON INLANDER.COM


•
NEWS: The mayor and Spokane City Council
have called a
truce
two months after the fiery Frank Straub/public records fallout.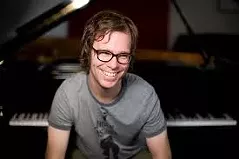 •
MUSIC: Ben Folds
is in Spokane this weekend.
If you're lucky
, he'll teach you a little piano before the show.
•
LOST AND FOUND: BB guns
, single gloves, paperbacks and undocumented weed. These are just some of the items occupying the Spokane Airport's lost and found. Staff writer Laura Johnson went scratching through other wastelands of unwanted and forgotten things. Click here to
see what she found
.
IN OTHER NEWS:

• A missing Coeur d'Alene man was found dead
near Hayden Creek, Post Falls Police confirmed yesterday. William "Bo" Kirk went missing last Saturday following a shift at Northwest Specialty Hospital in Post Falls, where he was a radiology technologist. Authorities found Kirk's burning truck at 9:43 p.m. Saturday. His body was found about 8 miles from the blaze.
Click here
and
here
for video of what appears to be two individuals in Kirk's truck withdrawing money from his bank account. (
Spokesman-Review
, KXLY)
•
One juror in the Ammon Bundy trial was dismissed
yesterday after being accused of bias. Bundy is facing charges for his part in the takeover of a federal wildlife refuge in Oregon. (
Seattle Times
)
• WSU nose tackle Robert Barber
did not practice yesterday, which could indicate that his suspension for his involvement in a fight at an off-campus party will stand. (
Spokesman-Review
)
•
If you missed Fox News' Megyn Kelly
putting former House speaker Newt Gingrich in his place, it's worth a click (below). Kelly's relentless challenging of Gingrich has some media critics speculating about a new era for the conservative network. (
New York Times
)