As
Black Panther
smashes
box office records
— and will likely continue to do so — an otherwise ho-hum February wraps up with new films starring Jason Bateman and Rachel McAdams as witless suburbanites, Natalie Portman as a gun-toting biologist and Harry Potter as a DEA snitch. Here are the week's new releases.
ANNIHILATION
Alex Garland made a striking debut with 2014's
Ex Machina
, and he's back with another heady sci-fi trip. Natalie Portman fronts a team of badass biologists that infiltrates an environmental disaster area to determine what happened to the soldiers who have gone missing there. Rated R.
BEAST OF BURDEN
Daniel Radcliffe stars as a man who agrees to infiltrate a drug cartel for the Drug Enforcement Agency. In return, his sick wife's hospital bills will be paid for. But things go awry when the bad guys uncover his plan. Rated R.
EVERY DAY
A fantastical twist on the teenage romance, with a 16-year-old girl falling in love with a being that manifests itself in a different body every 24 hours. From the YA bestseller by David Levithan. Rated PG-13.
GAME NIGHT
(3 stars)
An evening of board games and merlot amongst friends is interrupted by violent thugs and kidnappers. The only problem: Everyone thinks it's all a gag. Critic Eric D. Snider reports that the comedy goes to dark places, but it's never nihilistic or mean-spirited, and the actors all play to their strengths. Rated R.
Also Playing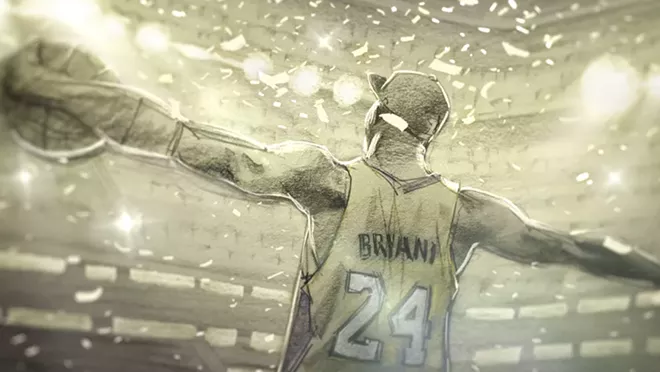 The Oscar-nominated live-action and animated shorts only played for a week at the AMC, but they're returning to the Magic Lantern this weekend. Here is our breakdown of
both shorts packages
, which screen separately.