Last night, polls closed in Idaho's primary, leaving us with a clear picture of the candidates each party will put forward in November.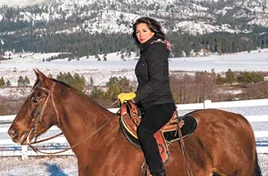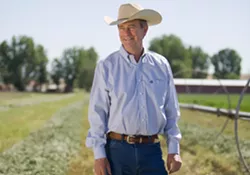 The open governor's race saw
heated advertising among three leading Republican candidates
and gathered national attention due to a
potentially historic candidacy on the Democratic side
.
With results in, former Lt. Gov.
Brad Little
gets the Republican nomination and former state Rep.
Paulette Jordan
has the Democratic nod.
Little comes from a long-time Idaho ranching family in southern Idaho, and served in the Idaho Senate for about eight years before getting appointed lieutenant governor in 2009, where he's served alongside current Republican Gov. C.L. "Butch" Otter.
Jordan, who if elected would be Idaho's first female governor and the nation's first Native American governor, grew up in rural North Idaho and served on the Coeur d'Alene Tribal Council before serving as a representative for Idaho's District 5 House Seat A from 2014 until this spring, when she stepped down to focus on her campaign.
U.S. HOUSE DISTRICT 1
Meanwhile, in the open race for the U.S. House seat Republican Rep. Raúl Labrador opted to leave to mount his gubernatorial campaign,
former state Senate majority caucus leader Russ Fulcher
was the resounding winner on the Republican side, and
real estate agent Cristina McNeil
overwhelmingly took the Democratic vote.
OTHER RACES
For other races, check out the
New York Times' interactive report
with graphics that show county by county breakdowns in the major races, and a graph of the winners in the state Senate and House races.