President Donald Trump has called climate change a hoax invented by the Chinese. He's suggested that vaccines cause autism. He wants to cut the budgets of the Environmental Protection Agency and the National Institutes of Health. His attorney general wants to end the Commission on Forensic Science, which scrutinizes shaky courtroom pseudo-science like bite-mark analysis.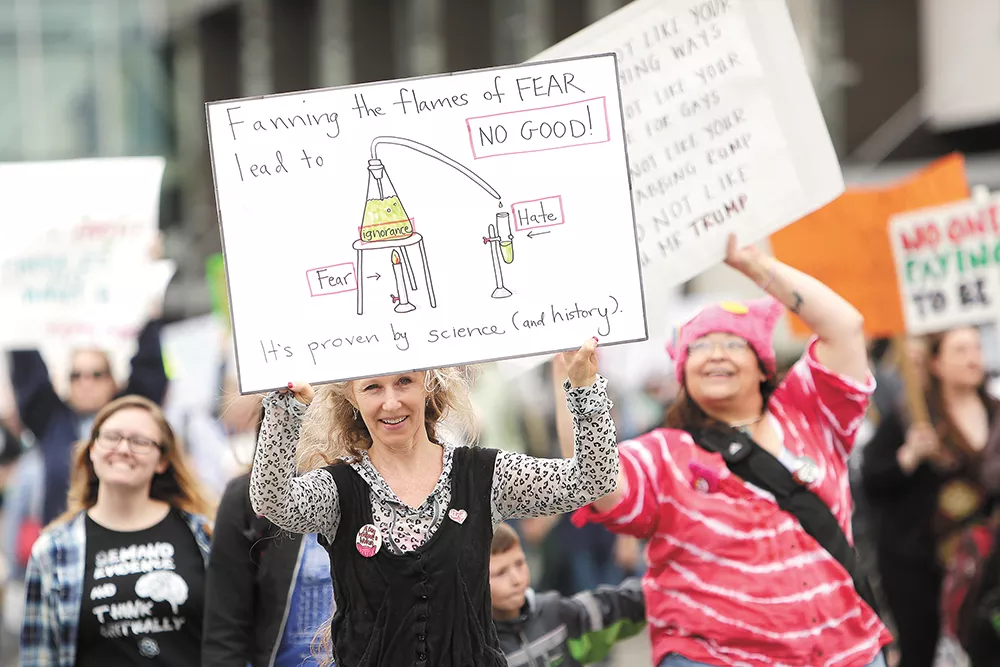 So this year, in Spokane (as these photos show) and more than 600 other cities across the globe, hundreds of thousands of people took part in the "March for Science," an Earth Day event on Saturday that blended political activism with the celebration of the scientific method. They carried signs with slogans like "Science is not a liberal conspiracy" and "Fund the EPA, there is no Planet B."
In a statement Saturday, Trump proclaimed "we should remember that rigorous science depends not on ideology, but on a spirit of honest inquiry and robust debate."