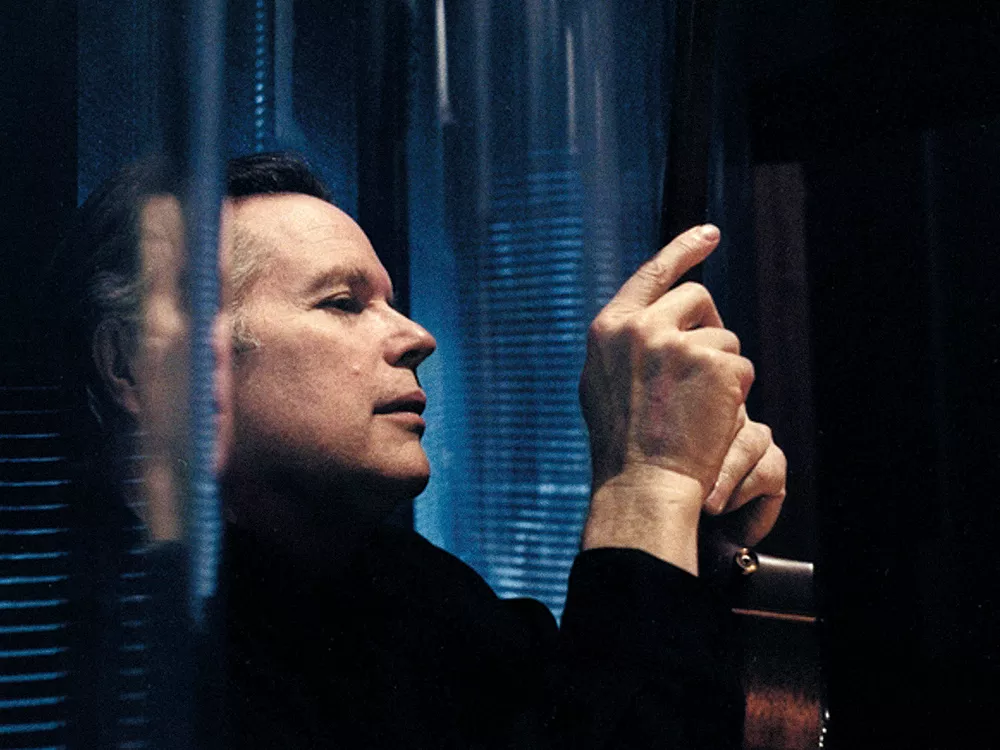 It's hard to make sense of a musician like Leo Kottke, a man who once described his own music as sounding "like geese farts on a muggy day." His mostly instrumental approach to music has allowed him to touch on a dizzying array of genres, from blues to classical to folk to experimental jazz improvisation. But in music stores his recordings are just as often found in the "New Age" section as any other, a classification that is as unfair as it is inaccurate.
"Categories, genres, kinds, styles — it's all baloney," says Kottke over the phone. "Crud for sale. I've tried to imagine how I'd review, say, Bill Evans. I couldn't do it. After 'wow' what the hell can you say?"
In Kottke's case one could easily say "virtuoso." His devastatingly articulate technique interweaves finger-picked melodies, harmonies and syncopated rhythms so seamlessly that it often sounds as if one is listening to a disciplined phalanx of guitarists working together in perfect unison. But it's just one guy, and one guitar.
"It's a lucky break, and a very particular doom, to be curious about a musical instrument," says Kottke. "There are people who've devoted their lives to the piccolo. I envy their portability… I put my head down when I found the guitar and it's stayed there."
Kottke's single-minded obsession with the guitar has led to an extraordinarily prolific, decades-long career. His first proper studio recording, 1969's 6- and 12-String Guitar, recorded for his mentor John Fahey's Takoma Records imprint, remains among the finest expressions of solo acoustic guitar music ever made. It was released when he was only 24 years old.
"I don't really know that guy anymore," Kottke says of his younger self. "It's impossible to describe what it's like to meet up with him every time I play one of his tunes.
"But here he is, a complete alien made up of parts I'm still using. It's far easier to align only with the music; I can understand that kid in there — and I like him — but after that I really need to get away from the guy. Somebody said it's good to look at the past but not to stare at it."
That idea — of not staring at your past — has been a defining characteristic of Kottke's musical life. Always moving forward, his dedication to his craft saw him put out at least one record every year through most of the 1970s and '80s, and through constant touring he became a beloved staple of concert halls and music festivals all over the world.
But all that writing, recording and touring eventually took a toll. Kottke's famously powerful, percussive style and the frequency with which it was employed led to serious tendon damage in his hands, a painful condition that threatened to derail his career. Instead of accepting defeat, Kottke undertook a monumental task: retraining himself to play the guitar in a way that would take some pressure off the joints and tendons that had suffered damage. After a couple of years away, learning to play in this new style, he hit the ground running and hasn't really stopped.
While he hasn't recorded a new solo album in almost 10 years, Kottke has continued to tour regularly and has collaborated on two records with Phish bassist Mike Gordon.
"Mike Gordon and I, and with Jon Fishman (Phish's drummer) for the first time, may be recording again," says Kottke. "I'm also dreaming up some stuff for possible use in [Terrence] Malick's new movie. All of these ideas could blow up… or turn into something. I'm a very bad planner and am usually the cause of things running away. It's stupid. I retain stupid like a scar."
Whether or not Kottke ever makes another album, it has always been live performance that has best defined him. His formative years were spent hitchhiking around the country, guitar in hand, singing for his supper. On stage he still channels that rare, bard-like spirit of the itinerant musician, engaging the audience with humorous, poignant, or often just plain bizarre monologues before launching effortlessly into his intricately complex tunes.
"I'm better at performance," says Kottke. "There's something good and spooky about stages. I like knowing that tonight won't happen again."
Leo Kottke • Sun, March 17, at 7 pm • Bing Crosby Theater • 901 W. Sprague Ave. • $30-$45 • All-ages • ticketswest.com • (800) 325-SEAT