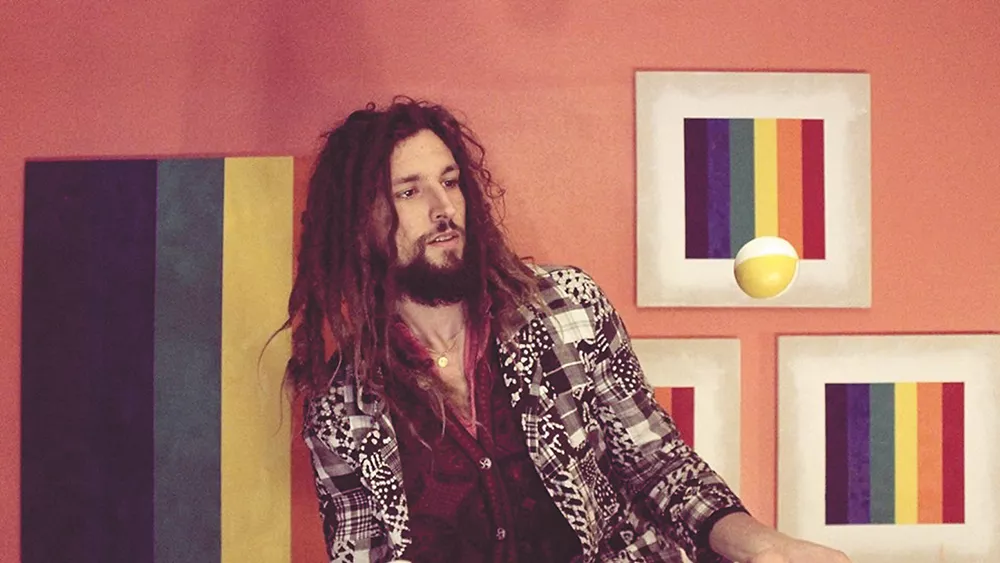 Dario Ré has been regularly traveling between Montreal and Spokane for some time now. The singer-songwriter lives here, where he was born and raised, but he went to college north of the border and finds himself there quite often. In fact, he's in Canada the week before his newest album is set to drop.
"I have two boys with my ex who spends summers with me in Spokane," Ré says in a Facebook message to the Inlander, "so I'm here in Montreal bringing them back to their mom."
Ré's eponymous band's new full-length album, titled Aspen Artichoke, reflects that back-and-forth lifestyle. The album is appropriately loaded with (both literal and figurative) images of long country roads and longer rural highways, train tracks crisscrossing the landscape, winding rivers and sunsets.
It's also shot through with themes of displacement, of finally getting somewhere, only to have to leave soon thereafter ("I'm leaving town / The morning will come / I'll never be found," Ré sings on the song "Foundation"). And it features a handful of tunes written in French, Montreal's official language. The album is a portrait of life in both of Ré's home cities, as well as the nebulous in-between.
"This ultimately [led] to the realization of Aspen Artichoke, which packs itself with wounds and tears of having split lives, while also speaking to the beauty and liberation of following one's own resonance," Ré writes.
Aspen Artichoke, which will be available for purchase at Ré's Bartlett concert next Thursday, was engineered by Jimmy Hill at his Spokane studio Amplified Wax. It was recorded over the course of a month, starting in May and wrapping up on Ré's 29th birthday in late June, and it's an earthy, heartfelt album.
"My songwriting process is quite unpremeditated yet highly intentional, if that doesn't sound too oxymoronic," Ré says. "So the sound of Aspen Artichoke upholds a certain eclecticism that I admire in my favorite artists — Andrew Bird, Fleet Foxes, the Barr Brothers, Arcade Fire."
The process of putting the record together turned out to be just as diverse as the influences behind it. Ré says the song "Dayfall" was done in a single take, with he and his bandmates "huddled around a jazz mic." And the mournful ballad "After Book of Longing" was partially recorded on the upright piano in Ré's house.
Listening to Aspen Artichoke, it's obvious that the sparse arrangements have been painstakingly, carefully considered. From the opening track "Artery of America," with its delicately finger-picked acoustic guitar and snatches of lush vocal harmonies and violin, to the sprawling closer "Children of the Sun," you get the sense that one of Ré's musical tenets is that less is often so much more.
"I can't say it was as much of an attempt to capture my back and forth between Spokane and Montreal as it was a reflection of those circumstances," Ré says. "This balancing between two worlds (to date one of the most challenging and emotional periods of my life) manifested [itself] in a wealth of creativity in all facets of my creative practice." ♦
Dario Ré Album Release with Chris Molitor • Thu, Aug. 24 at 8 pm • $5 • All-ages • The Bartlett • 228 W. Sprague • thebartlettspokane.com • 747-2174