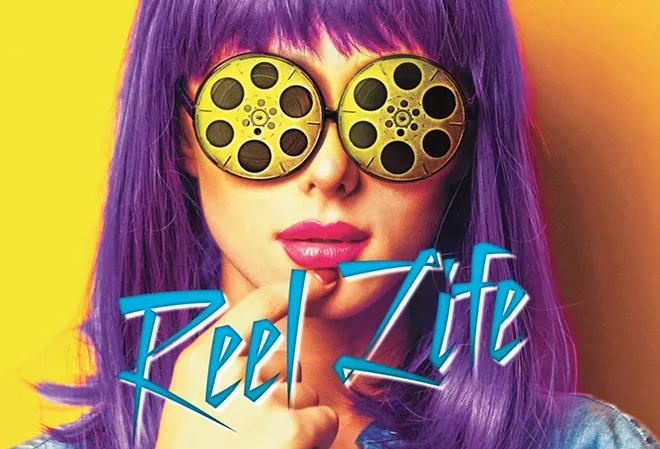 Considering that film lovers and filmmakers spend much of their time in darkened silence absorbing their cherished cinematic fixes in two-hour increments, it's no shock that they love the opportunity to share recommendations and war stories when they have the chance.
Hence the popularity of film festivals across the country and around the world, serving as gathering spots for movie fans to meet up, geek out and, yes, watch flicks together.
The Spokane International Film Festival is now in its 18th year of providing such an outlet for the Inland Northwest, and this year it blends the old (a Vision Quest screening) with the new (a new festival director, an Emerging Filmmaker Program) and the tried-and-true: Meet The Filmmakers events, parties and lots of movies — more than 50 from 27 countries.
In this year's Inlander coverage, you'll meet some of the people who make SpIFF happen, hear from Vision Quest star Matthew Modine, read about the three Oscar-nominated films screening this year, and learn all you need to know about how to do SpIFF right.
Now please silence your cell phone and keep reading.
---
Get some tickets
• For the full schedule of films and special events and to buy tickets in advance, visit SpokaneFilmFestival.org
• Tickets for individual sessions, whether a feature or package of shorts, are $10, available online or at the venues' box offices 30 minutes prior to each film. Matinees starting at noon or earlier are $8. Student tickets are available for $5 on the day of show with a valid ID.
• An all-festival pass is $120.
• All ticket buyers are welcome at the opening and closing parties at Terrain's space at the Washington Cracker Co. building on Jan. 29 and Feb. 5, as well as the Meet The Filmmakers Panel on Jan. 31 at the Magic Lantern Theater.
---
Here are some of the special events happening off screen during SpIFF:
Opening Party
Open to anyone who bought a ticket to a movie; you can throw down with local and visiting filmmakers and fellow film fanatics over food and drink. Fri, Jan. 29 at 9 pm, Terrain at Washington Cracker Co. building, 304 W. Pacific
Posterize
Local artists created one-of-a-kind movie posters for a slew of the films appearing at SpIFF; they will be displayed together at the opening and closing parties, and individually at screenings of SpIFF films.
Meet the Filmmakers
Free for any ticket holders, this panel discussion features visiting filmmakers discussing all aspects of movies, from their own to flicks they've seen at the festival. Sat, Jan. 30 at 2 pm, Magic Lantern Theater, 25 W. Main
Closing Party and SpIFF 2016 Awards
Open to all who bought a ticket to a SpIFF film; find out who won this year's Jury Awards as you hobnob with a who's who of festival fans and filmmakers. Fri, Feb. 5 at 9 pm, Terrain at Washington Cracker Co. building, 304 W. Pacific
City Lights with the Spokane Symphony
View one of Charlie Chaplin's most memorable films as the Spokane Symphony provides a live score for the action on screen. Sat, Feb. 6 at 7:30 pm, $15-$30, Martin Woldson Theater at The Fox, 1001 W. Sprague ♦