It's April 7, 2014: Kelly Graves, the most successful head women's basketball coach in Gonzaga history, announces that he's leaving for Oregon. Longtime assistant coach Lisa Fortier is left wondering if she still has a job. What's more, she knows that coaching changes are often followed by a stack of student-athlete transfers.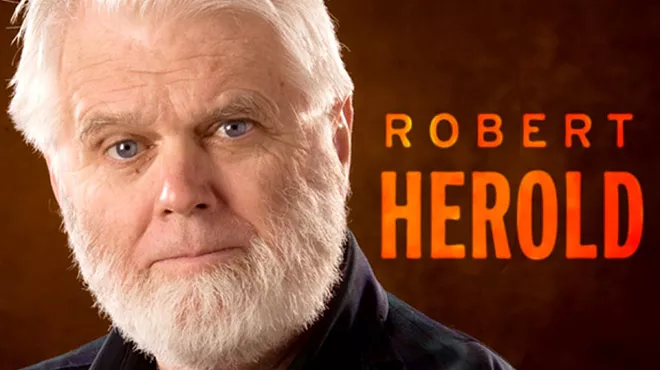 Then comes a wonderful surprise: The players don't leave; instead, they rally behind her. They make clear that they want her as head coach.
"What those girls did," Fortier tells me, "was more important than anything I had ever experienced in basketball; more important than all the wins, more important than going to the Sweet Sixteen. I will never, ever forget what they did."
On April 14, one week after Graves' resignation, Fortier is named head coach.
Thrilled? Of course, but in her words, it was a "very stressful time." The rest of the coaching staff has followed Graves down to Eugene. What's more, she has no experienced Division I point guard. Then she gets word that her top recruit has decided to play at — guess where? — Oregon. And if all this isn't enough, she's seven months pregnant. Months later, when asked how she felt, Fortier smiled and said, "I felt like I was living in a zoo."
Where to begin? She reflects: "You know, I guess I did what I always try to do. Just put one foot in front of the other." Fortier's first Gonzaga team would win 26 regular-season games and the West Coast Conference title, but BYU upset them in the WCC tournament semifinal, so there was no automatic bid to the NCAA tournament. Would they even get in? They were the last team called.
A tough draw, down in Corvallis, as the first-round game pitted them against the Patriot League champions, George Washington University. Never trailing, the Zags upset GW by 13 points.
Then comes Oregon State, the Pac-12 regular-season champion. The Beavers were overwhelming favorites, yet the Zags did it again, defeating the Beavers on their home court by 12 points.
The Sweet Sixteen game was played back at McCarthey Athletic Center: After leading heavily favored Tennessee by 17 points with six-and-a-half minutes left — this was a game of runs, and the Vols made the last one — Gonzaga lost a heartbreaker in overtime by four points.
Injuries would plague Fortier's second year. I recall the team trainer pointing to the bench and saying: "Our best team may be sitting down there."
"Down there" sat Elle Tinkle, first team all-WCC and the Zags' very own whirling dervish. Tinkle gets to loose balls before they are loose and specializes in rebounding her own misses. Kiara Kudron was also among the walking wounded; the best natural rebounder on the team, you could say that Kudron is to the vertical game what Tinkle is to the horizontal. Also injured and out for the year was Emma Wolfram, a graceful 6-foot-5 sophomore who rebounds and scores (17 points against Oregon State) with equal effectiveness.
The Zags' season would end with a second-round WNIT loss to Utah. "The girls just kind of ran out of gas against Utah," recalls Fortier. "It was a long year."
Now year three has arrived, with another tough schedule; the Zags visit Stanford on Nov. 18, and no Gonzaga team has ever beaten the Cardinal. Fortier believes that her 2016-17 squad matches up better than past teams. Then it's on to Michigan, Florida State and an improved WCC.
Things are looking up. Wolfram is on the mend, and practicing with the team; they hope to have her back full time by conference play. Tinkle, because of her injuries last year, was granted another year of eligibility and is already playing like her old ball-hawking self. Kudron promises to be more of an offensive threat to go along with her terrific rebounding. Sophomore point guard and Spokane native Laura Stockton looks ready to have a big year, as does Jill Barta, the first Gonzaga freshman to make the all-WCC first team. Two other sophomores, Zhané Templeton and Zykera Rice, played a ton of minutes last year due to the injuries; both should continue to contribute.
Gonzaga remains Spokane's big women's basketball story. Last season the team ranked 13th in attendance nationwide; judged by the percentage of the arena they filled, the Zags ranked third.
Through all the ups and downs over these first three seasons, Fortier hasn't changed much. Watch her in practice — very organized, her instructions, corrections and encouragements are precise, although perhaps now even more direct and pointed. Her demeanor never seems to change. Fortier coaches the way she lives — one foot in front of the other. ♦