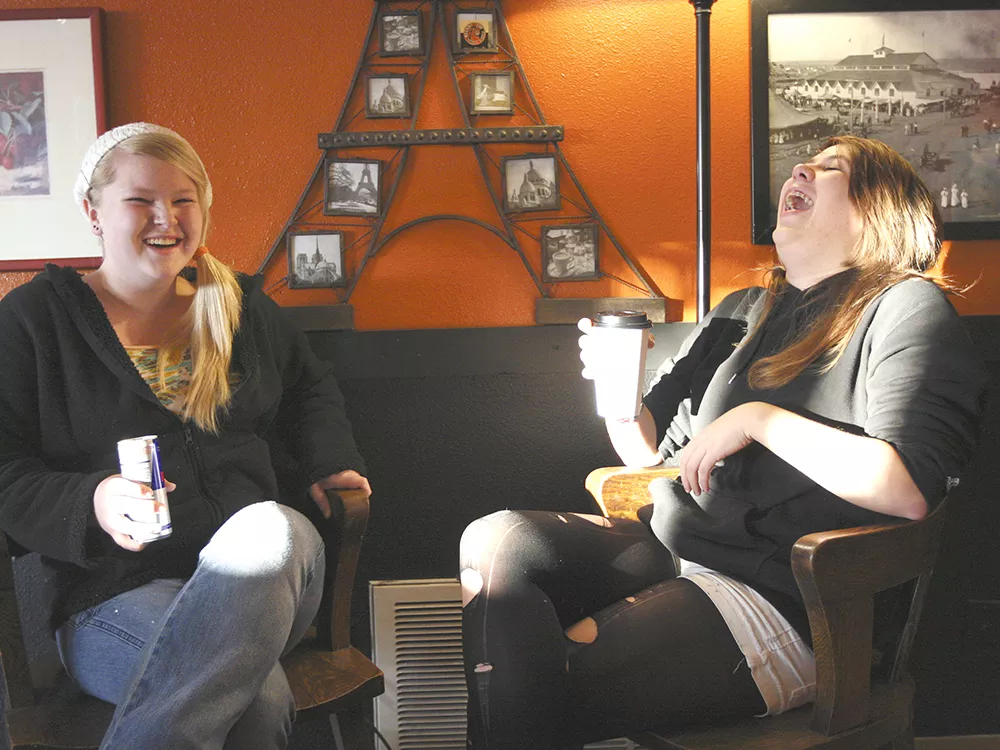 The next time you're driving south of Francis Avenue down North Wall Street you may want to keep your foot hovering over your brake pedal. First you'll see a green overhang in the distance, then a sign that includes the words: "cinnamon roll." Apply brakes.
Once inside, you'll find yourself in a cozy space that feels like a vintage living room and greeted by a collection of baked goods — muffins, tarts, croissants, cookies, coffee cakes, Danishes and, of course, cinnamon rolls.
Lisa Taylor has been baking away since she opened Morning Sun Bakery & Bean in early December.
"It's something I've been wanting to do for a long time," she says.
Taylor and her family live only six blocks away, so when the building opened up in the small commercial, but mostly residential, area she said she just had to get the spot.
"Everyone's really happy to have a neighborhood bakery," Taylor says.
The croissants and cinnamon rolls are the best-sellers, usually emptying out before the day is over. You get three choices of cinnamon rolls: cream cheese, caramel pecan and glaze . The chocolate croissants ($3.25) are cake-like and get more than just the drizzle treatment; they're chocolate-infused.
And of course there's the bean portion of Morning Sun. They have espresso, drip coffee and pour-over, all brewed from Roast House coffee, Spokane's organic fair trade roasting company. Taylor also makes her own chai for the chai lattes ($3.25, $3.50).
You can nibble on a cinnamon roll while you sip a 12-ounce drip coffee for a $4.25 special, and once 4:30 pm hits, all the breakfast pastries are half price until close.
"We have a lot more products we want to offer than what we have right now," she says. "All in due time."
She has big plans in the next few months to put in a cold case and to offer lunch items and savory breakfast items.
Also coming soon, you will be able to spot the shop by the seven-foot chicken stationed outside. It was the first thing Taylor bought for the bakery, and it will be put out once the albino bird gets a paint job.
Morning Sun Bakery & Bean • 5602 N. Wall St. • Open Thu-Tue 8:30 am–5:30 pm • 241-3871