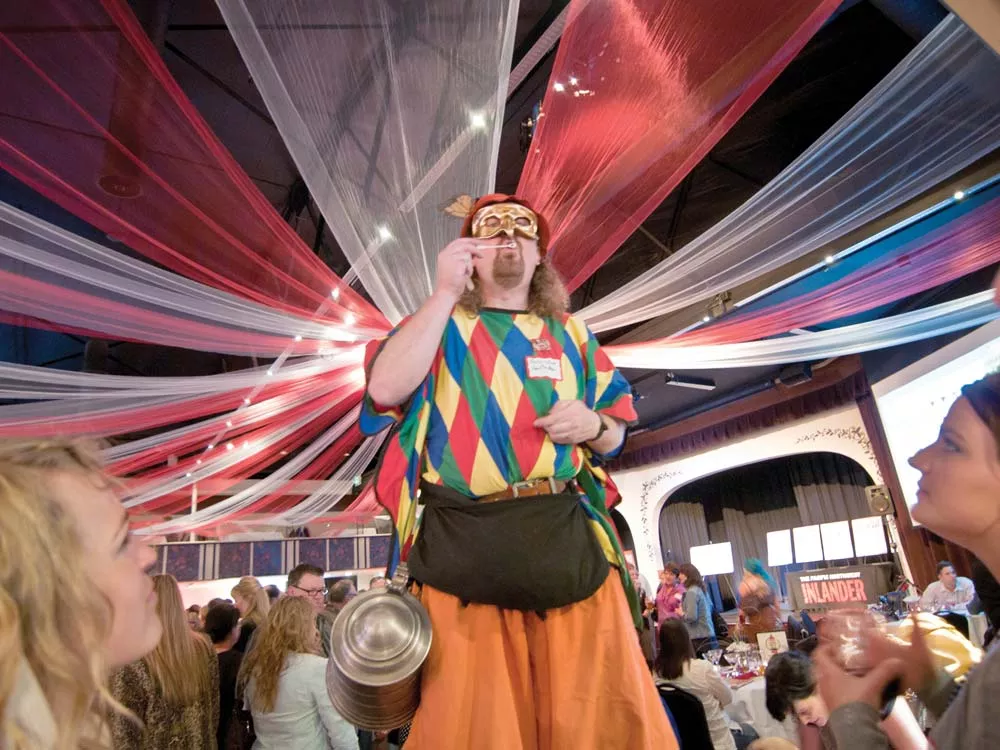 Two kegs of beer, 288 bottles of wine, 216 pounds of fried circus food. This is how The Inlander likes to party.
Last Thursday, we published our 18th annual Best of the Inland Northwest readers poll, which, at 120 pages, is one of our biggest papers of the year. To celebrate, we threw a party at the Lincoln Center on March 23 and invited all of our honorees.
More than 400 people packed one of the center's ballrooms, where a DJ, a dancing bear and a stiltwalker (above) entertained the masses and where our Inlander founders, Ted and Jer McGregor, inducted five new businesses into the "Best Of" Hall of Fame.
Four hours and 600 million calories later (this is the Lincoln Center's actual estimate), we finally closed the book on Best Of.
Until next year!