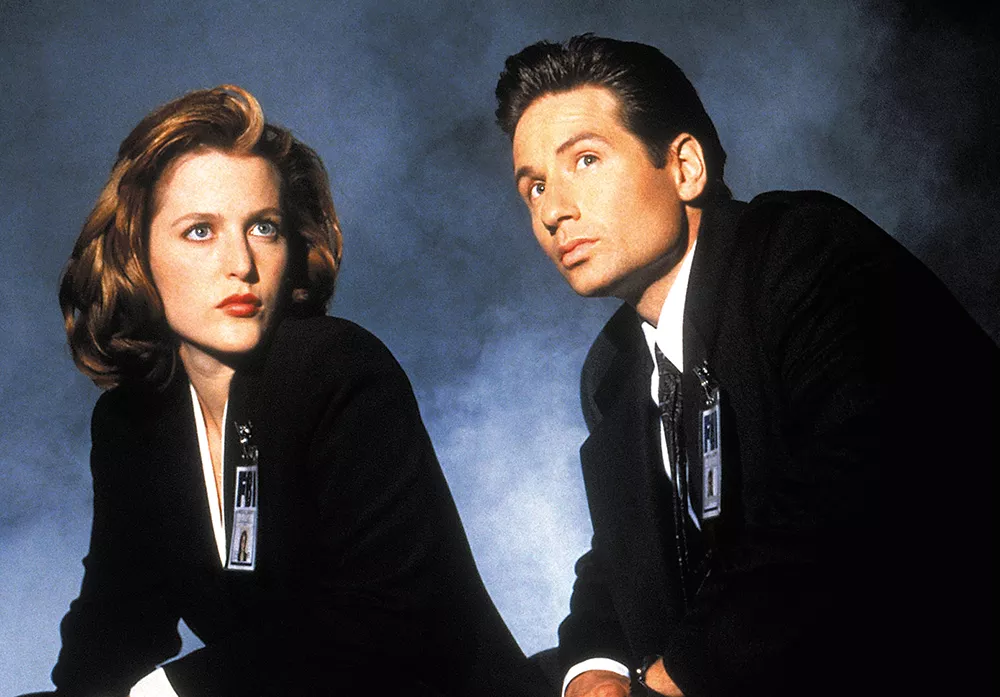 Taste in television is subjective, of course, and the way different people react to taking a bong hit or munching a weed-laced brownie is likewise highly individualized.
Even so, one thing most recreational cannabis users can agree on is how couch- and TV-binge-friendly their intoxicant of choice is. The modern television landscape is littered with good pot-y humor (Broad City, The Good Place) and stoner-ific sci-fi (The Orville, the new Star Trek: Discovery series). But new shows typically take a week's pause between episodes, so here are some older options that allow for a good multi-hour session on your favorite recliner or sofa: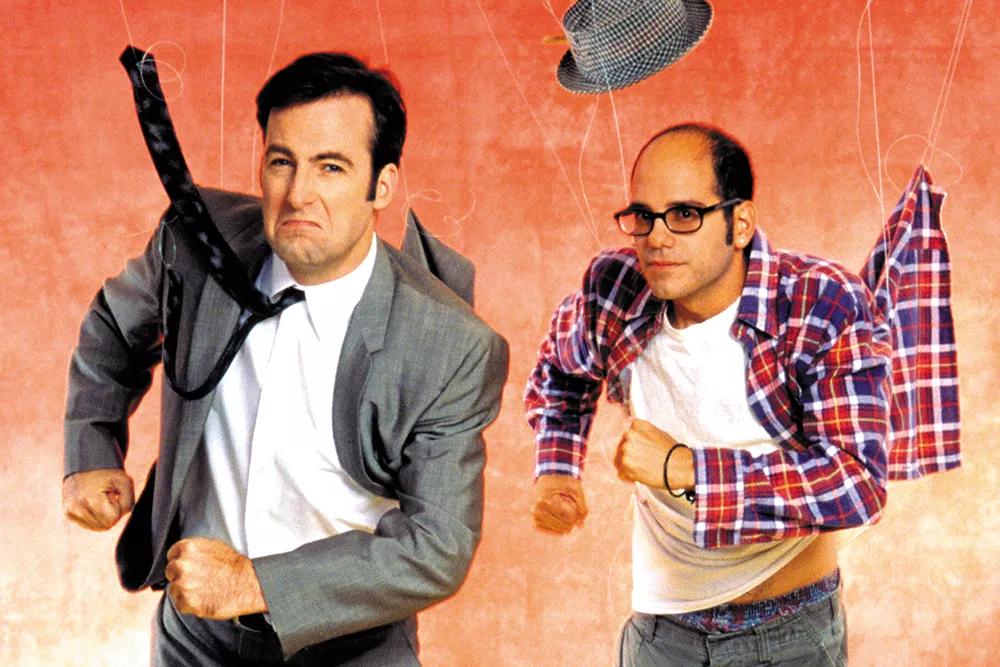 THE SKETCHY
Mr. Show with Bob & David
This show, led by Bob Odenkirk and David Cross between 1995 and 1998, holds up remarkably well, particularly for people with a taste for absurdist comedy. Episodes were typically tied together around loose themes, with utterly unrelated sketches segueing into each other in increasingly odd but hilarious ways — they definitely owe a debt to Monty Python's Flying Circus. Along the way, the cast that at various points included Sarah Silverman, Jack Black, Brian Posehn, Paul F. Tompkins and more now-famous faces mocked everything from Satanism to the KKK to afterschool specials and sex toys. A new reboot of the show, W/ Bob & David, hit Netflix in 2015.
---
THE SPACEY
The X-Files
Talk about binge-ability; The X-Files ran for nine seasons, offering plenty of opportunities to smoke out and relive the UFO-chasing, government conspiracy theories and (best of all) the one-off "monster of the week" episodes that were glorious throwbacks to '50s-era drive-in creature features. There are drama, humor, sci-fi and horror tropes all wrapped up in The X-Files, and it's fun to relive the adventures.
---
THE MULTILAYERED
Arrested Development
This sitcom originally aired on Fox starting in 2003 and immediately became a critical darling and, briefly, a ratings hit as it won six Emmys and a Golden Globe. The intricate, asinine story of the Bluth family's business scandals and personal entanglements is packed with Easter egg jokes that reward repeated viewings. Jammed with winning performances and ongoing gags about the Blue Man Group, banana stands and the family "cornballer," Arrested Development remains great. If you haven't seen it, you're making a huge mistake.
---
THE TRIPPY
The OA
If you're the type of cannabis user who likes to delve into the strange and surreal, fire up Netflix series The OA. The eight episodes throw any ideas of traditional narrative storytelling out the window early on, but the tale of the reappearance of a once-blind woman at her parents' house after being missing seven years — having regained her sight in the process — is increasingly riveting as it gets increasingly stranger, incorporating elements of fantasy and sci-fi with its more traditional thriller aspects. It's visually stunning at times, and thought-provoking throughout.
---
THE GOOFY
Happy Endings
If you missed this sitcom during its brief life, you're not alone. But it's not too late to rectify that with your Hulu account. In many ways, Happy Endings is Friends set in Chicago with a lot more edge to the humor, and a lot more diversity among the "friends" involved, thanks to a biracial couple and a slovenly gay man being among the six main characters. Episodes are peppered with enough jokes to warrant repeat viewings, and besides the likable main cast, the regular guests include comedy pros like Paul Scheer, Megan Mullally, Michael McKean and Rob Corddry. ♦