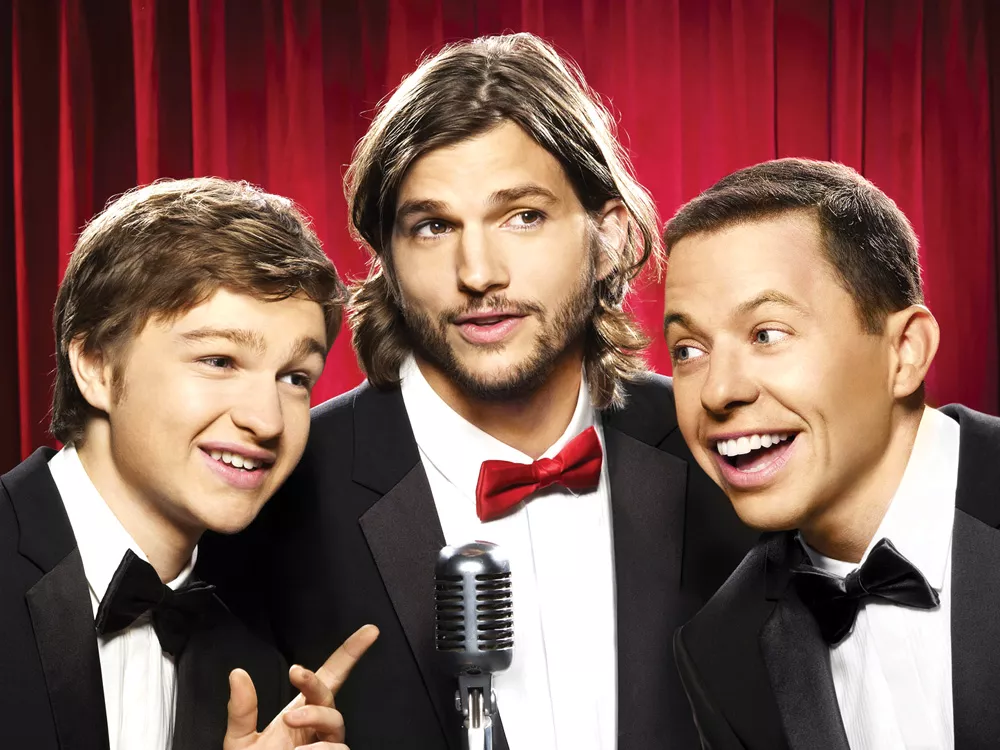 There are a lot of shows premiering. Most of them will suck. Many will fail. Here are some of the big fall storylines that may keep you watching, though, even if what you're watching is a (figurative) train wreck.
1. Can Terra Nova make back its apatosaurus-sized budget?
You want hype? How 'bout phrases "producer Steven Spielberg," "the villain from Avatar" and "frickin' dinosaurs"? That hype enough for you?
In Terra Nova, pioneers flee an overpopulated Earth, stepping through a wormhole into prehistoric times. And every episode costs $4 million — or the equivalent of more than an entire season of Louie.
But the great cost demands solid ratings, and Terra Nova counts on its thrilling action scenes, suspense and phenomenal special effects to draw the blockbuster crowd. Except "Hey look, a dinosaur" can only sustain a show for so long — eventually even the priciest show couldn't afford Terra Nova's bland characters and heard-it before dialogue. (DW)
2. Has the Friday night death slot lost its deadliness?
With advertiser-beloved youth wasting Friday nights by having social lives, low-rated Friday night has long had a scary reputation: where good shows go to die.
One exception: Fringe. the low-rated multiverse-hopping sci-fi show. And this fall Fringe is joined by a bevy of nerd shows (Chuck, Supernatural, Nikita, Grimm) that may benefit from extremely low expectations. For its part, Grimm is a detective show riff on fairytales (a jogger with a red hoodie is murdered.) But the show's humorous lack of humor and Mother-Goose-level cheese indicates NBC's Friday schedule is less of a strategy and more of a brush-off. (DW)
3. Will any crazy-premise dramas survive?
This year brings more radical premises, with Terra Nova, The River (Cloverfield meets The Ruins), Once Upon a Time (modern woman trapped in a fairytale town) and Awake.
In Awake — with one of the most intriguing premises in recent memory — a man wakes up from a car accident and finds that his wife died in the accident. He goes to sleep and wakes up immediately in a world where his wife lived and son died. Which is real? One? Both? Neither? Would you want to know? Or did we just blow your mind? (DW)
4. Are comedies rising as drama sinks?
The last decade ushered in what many called a new golden age of TV, with critically acclaimed shows like the Sopranos, The Shield, The Wire, Mad Men, Lost, and Battlestar Galactica.
But that praise was for drama. Now, as some of the best dramas have ended, the state of comedy is stronger than in recent memory. Beyond consistently solid shows— from Modern Family to Happy Endings — television comedy has gotten downright ambitious. Community devotes entire episodes to homages of films like Dinner with Andre.
Adult Swim moves beyond stoner comedy to resurrect the spoof with shows like Children's Hospital.
Two new comedies, 2 Broke Girls and The New Girl, are receiving impressive ratings. With Kat Dennings, 2 Broke Girls has a solid lead, but the stale jokes hearken back to the Home Improvement era. The New Girl has some decent one-liners, but relies too much on viewers finding Zooey Deschanel's "adorkable" behavior endearing. Both are close to joining the "solid" category. We wait impatiently. (DW)
5. Can Ashton really replace Charlie?
So Charlie Sheen has a very public meltdown, nearly dies, but survives (in real life). His onscreen persona, Charlie Harper — of CBS' insanely popular Two and a Half Men — was not so lucky. In the season premiere, he dies off-screen, body exploding "like a balloon full of meat" in a freak Paris train accident and poof, all of a sudden, Ashton Kutcher appears, playing a heart-broken, carnally naive gazillionaire named Walden Schmidt, who shacks up with father/son Alan and Jake Harper.
Shy, romantic and a believer in monogamy, Schmidt would seem to be the inverse of his predecessor. Except, where Charlie would go looking for a drunken threesome, Schmidt does too, in the very first episode, inadvertently stumbling into one. And so, despite the preseason buzz telling us to expect something completely different, it only took 15 show minutes for Kutcher to become Sheen, albeit with tighter skin and better abs.
That's probably good for the show: Sheen's saggy jowls were starting to hamper his onscreen pimp image. The ageless Kutcher brings the potential for new sexcapades with self-replenishing waves of pretty bimbos who can't act for crap. Schmidt's character is as unbelievable as Kutcher's delivery of deadpan is flaccid, but it's not clear that really matters. This season's premiere netted 28 million people, nearly doubling last season's.
In the end, it seems, the drama ends not with a meat-splosion, but with a shrug, and business as usual. It all has viewers— and probably CBS executives, too — asking, "Wait, so what's different?" (BT)