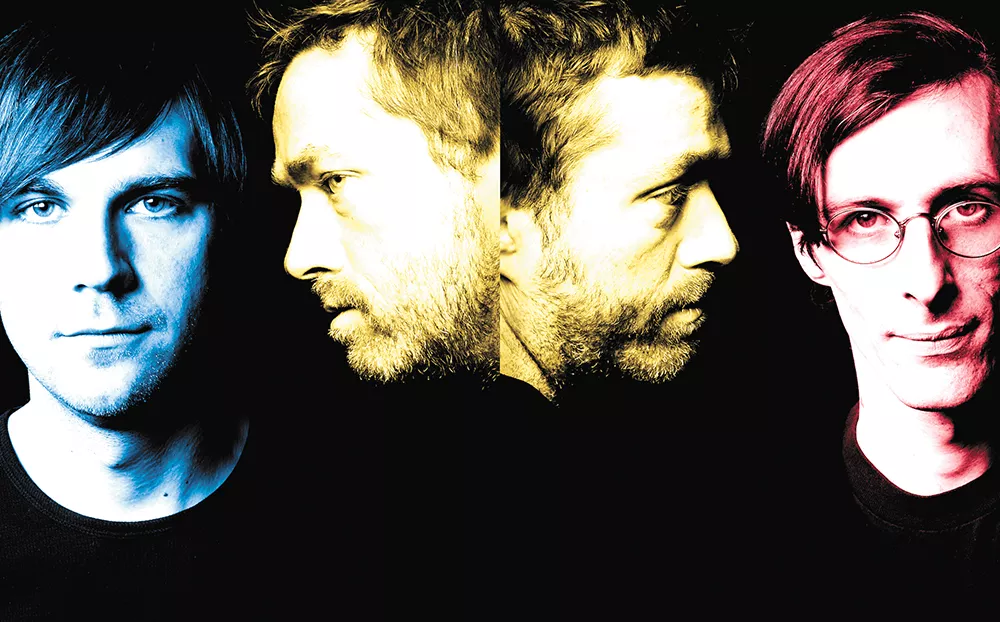 Since the very early 1990s, Allen Epley has been working hard at being a working musician: writing and recording songs, releasing singles and albums, developing sets, playing shows, driving between shows, selling T-shirts and so on.
For a decade or so, Epley did all this as part of the Kansas City band Shiner, whose blend of churning guitars, restless arrangements and memorable melodies was strong enough to get the band caught up in a post-Nirvana wave of post-punk and emo. And since about 2003, he's done it with the Life and Times, his heavily grounded, starry-eyed (and underrated) "think-rock" trio.
But on the new self-titled Life and Times album, Epley and his band mates — bassist Eric Abert and drummer Chris Metcalf — decided to scale back the work and just let the ideas flow. The result is the catchiest, most uncomplicated set of Life and Times tunes yet.
"If I had any critique of my past work, it's that I've worked too hard to reinvent the songs. I've worked too hard to reinvent the A chord. 'Oh, but have you heard it played on this fret?'" Epley says with a chuckle. "The best songs and what I listen to are very straightforward, simple things. So I'm not sure I've always represented in my own music what I really love."
Of course, changing the way a songwriter writes is no easy task. But the Life and Times found a path to simpler songs by writing together in the practice space for the first time. Previously, Epley brought song ideas to the group, and the group then fleshed those ideas out. The Life and Times is more of a true snapshot of the band's natural jam tendencies.
"This is what goes on in our heads in the practice room. This is us in a room writing with the 'record' button pressed," Epley says. "This record is us not trying too hard. We wanted to make a record that just flows, and that doesn't take work to listen to."
Sonically, the new album features fewer rhythmic shifts, key changes and unconventional chords than the Life and Times' previous work. In their place are sprawling, laid-back pop-rock jams that shimmer and soar, with Abert and Metcalf dropping the anchor as Epley unspools hazy, horizon-wide melodies via both voice and guitar. When the band does flex its considerable muscle — on the song "Group Think," for example — they sound like the Foo Fighters, but warped and woozy from a rocket trip around the sun.
The Life and Times' motivation for simplifying is not just a matter of taste, but also maturity. Each of the three members happily hold down day jobs — Epley plays with the Blue Man Group in Chicago — because they prefer a balance between real life and rock 'n' roll life. And all three men have been playing in bands long enough to know when they've got something good, and what not to take for granted.
"We're under no obligation to even be a band. That's the beauty of this," Epley says. "And anything we do, we do because we want to do it. As you get older, you tend to embrace the things that seem fleeting."
Like the A chord, for example — one of the first chords any guitarist learns. In the past, Epley wouldn't have settled for a simple A chord. He would've tinkered with it.
Now, he sees its inherent beauty.
"If you let the voicings of certain chords ring out... you'll hear more and more and more of the sound and the nuance in there," he says. "And you start to realize just how much doesn't need to be done." ♦
The Life and Times with Wind Hotel • Fri, July 21 at 9 pm • 21+ • $8 in advance, $10 day of show • The Observatory • 15 S. Howard Street • Facebook.com/observatoryspokane • 598-8933