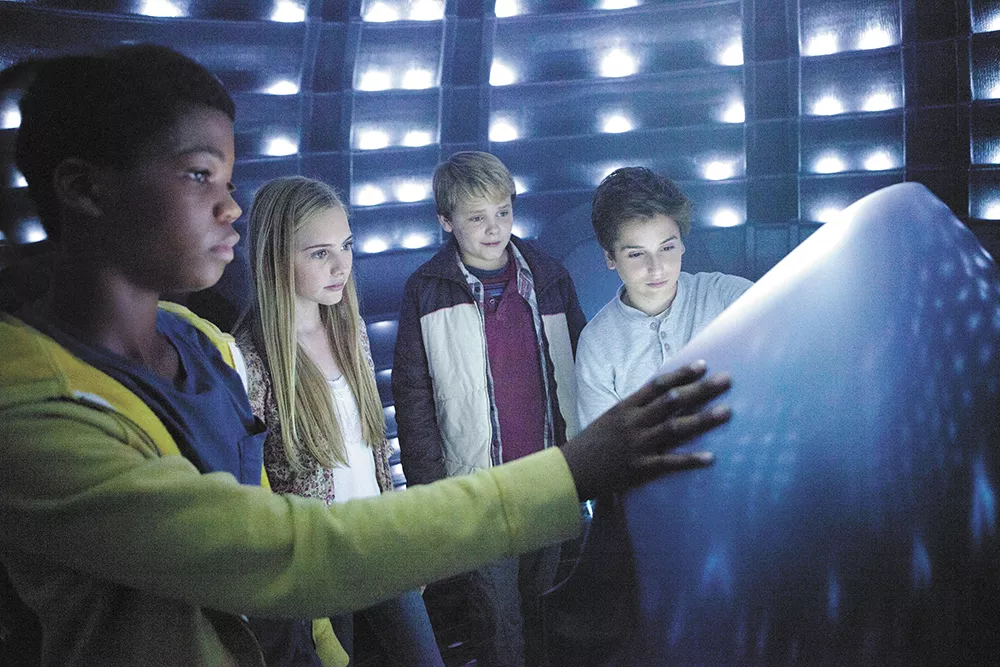 So many complaints, so much comparison to other films...and that's just from people seeing preview trailers. Yes, in this first feature from director Dave Green and writer Henry Gayden, there are nods to E.T. the Extra-Terrestrial (lost alien), to Chronicle (found-footage teen adventure) and, alas, to the 1981 Clash of the Titans, or at least to its dumb-ass little robotic owl.
The filmmakers made a movie they probably wanted to see when they were kids. Earth to Echo is an offbeat, funny, slightly edgy science fiction offering that features unknown young actors playing 13-year-old kids, making a video record of their adventures over the long last night they'll spend together as pals.
Our three heroes — Alex, Tuck and Munch — try to figure out why their cellphones have gone haywire, why images of "maps" have appeared on their screens. A bike ride out to the desert sees them discover a mysterious metal cylinder, and the owl-like thing within it; reveals that they must help it (they name it Echo) find its lost spaceship.
The cool gimmick is that Tuck is recording it all, installing video cameras everywhere, from the handlebars on his bike to the frames of his glasses. That allows viewers to be one with the characters, and the filmmakers have lucked out by finding three newcomers who are so natural and relaxed as actors, every word they say feels real rather than scripted.
The humor of the film, and its clever, low-budget wonder, keep the inevitable ending from being too bittersweet. In fact, its end notes ring perfectly. It's certainly a film I wish I saw when I was a kid. ♦