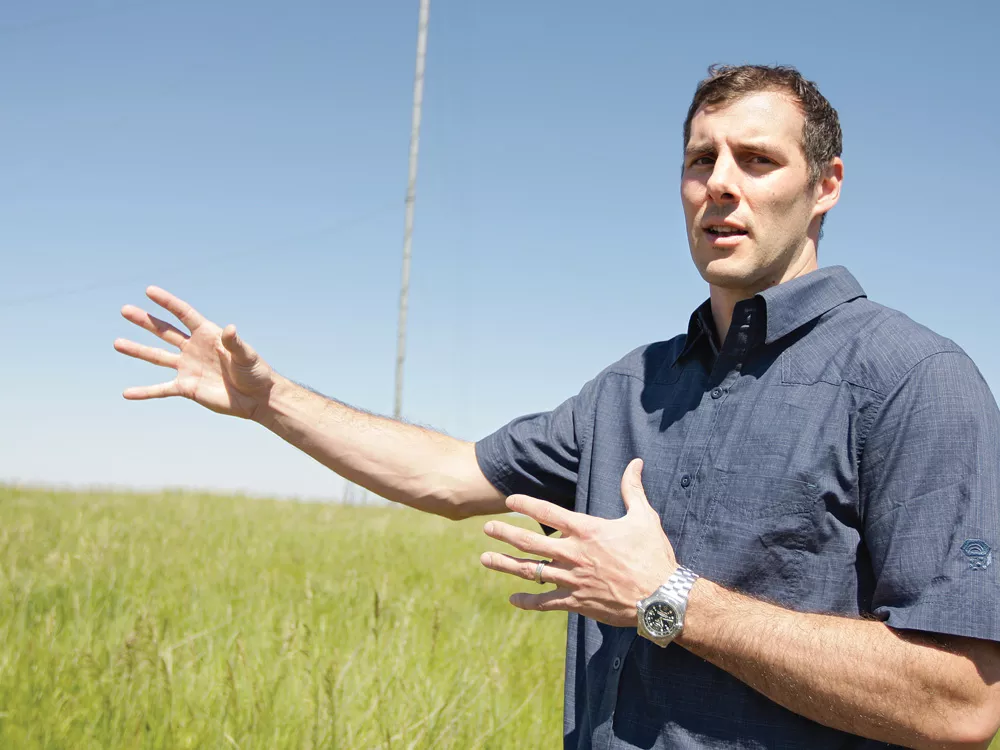 Roger Whitten, a Palouse resident, is still fighting wind power in his back yard, despite construction plans and an agreement with the region's largest utility company.
Last week, a local judge added Palouse Wind, a company pursuing a wind farm project near Oakesdale, Wash., as a defendant in Whitten's case against Whitman County. The judge also ordered Whitten's appeals — one against the county's environmental impact analysis of the project and another against the conditional use permit it issued for construction of the project — to be combined into one. Whitten has argued since the project's inception that the health hazards of industrial wind turbines will destroy his property value, which was detailed in an earlier Inlander story ("Mighty Wind," July 14, 2011).
The addition of Palouse Wind, part of the Boston-based First Wind, to the case will allow lawyers from the company, along with county representatives, to argue against Whitten's claims in court in a hearing scheduled Sept. 12.
Whitten says he doesn't care that Palouse Wind can now argue against his case in court or that his appeals have been combined. His challenge is the same.
"I have a beef with the county," he says. But Whitman County planner Alan Thomson says the addition of Palouse Wind could be detrimental to Whitten's case.
"Mr. Whitten will be facing a formidable challenge," Thomson says. "He has no legal training and he will be up against two seasoned attorneys."
If Whitten wins, Thomson says, the county plans to appeal the case to the state Supreme Court. If he loses, Whitten says, he'll appeal again. Either way, the construction permit for the wind farm will remain valid. And with Palouse Wind taking construction bids and Avista agreeing to buy the energy to power 30,000 homes, even Whitten admits the project seems unstoppable. "My property rights have been trampled upon and I'm just doing the right thing," Whitten says. "It's really not a matter of stopping the project. It's a matter of standing up for one's rights."