TV | Sleepy Hollow is this season's most ridiculous show, but it's also the first new show to be picked up for a season two. Ichabod Crane, a hunky, brave Harvard prof in this interpretation, wakes up in present times, where he continues to battle the Headless Horseman and all of his demonic friends. The fact that the show is enjoyable just goes to prove that great cast chemistry and fun dialogue always beats loony plotting and a dopey premise. Watch it Mondays at 9 pm on Fox.
---
WEB | A few months ago, a sizeable chunk of the writers behind pop-culture website The AV Club left to start their own venture. That gave us The Dissolve (thedissolve.com), one of the best cinema websites out there. The reviews are longer and more in-depth. The writers get a chance to spend time asking big questions, like did Gravity show the magic of CGI or expose its limitations, and is Space Jam actually tolerable?
---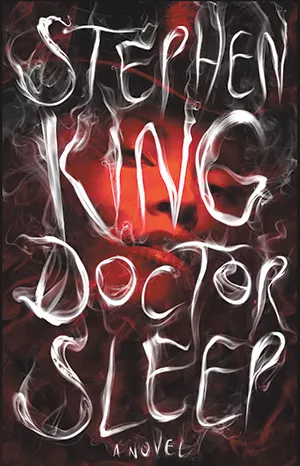 BOOK | Remember The Shining? That weird Stephen King book made into that weird Stanley Kubrick movie that was beloved by everyone but Stephen King? Well, it took decades, but King has finally come out with a sequel of sorts. Doctor Sleep follows Danny Torrance, the "REDRUM!" kid on the tricycle. In this book, he's middle-aged and presumably has to deal with typical middle-age issues like male pattern baldness and psychic vampires.