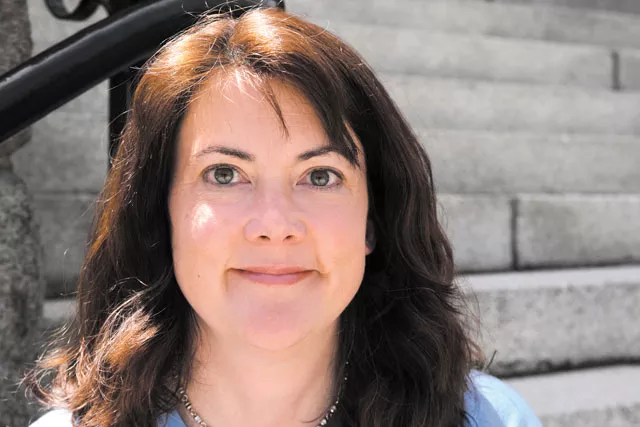 With three kids, I always say I never have time to sit down. That's not exactly true, but it is the only reason I am not completely out of shape. No matter how hard I try, I can't seem to stick with an exercise regimen. That's why I took heart from a study I read about recently. Researchers told half of a group of 84 hotel room attendants that the exercise they got on their jobs satisfied the Surgeon General's recommendations for an "active lifestyle." The other half was not given this information. Four weeks later, the two groups were tested, and the informed group believed they were getting significantly more exercise than they had before the study, even though their jobs had not changed. What's fascinating is that this group had lost weight and body-fat, improved their waist-to-hip ratio and even showed a decrease in blood pressure.
That doesn't mean exercise should be discounted, but it does mean that how and what you think about yourself matters — a lot. That's why I hope you'll find the stories in this issue's cover story on Fresh Starts helpful as you take on the New Year. We look at how people who have faced serious health challenges have dealt with them — physically and mentally. And if you are thinking about making changes to improve your health, you'll enjoy reading about Spokane psychologist Laura Asbell's interesting perspective on how to improve your own chances for success.
There are also some other inspiring people featured in this issue. Patty Seebeck brings us the story of a local chef who is managing serious kidney disease with a strict diet — and he even shares one of his low-sodium, animal-protein-free recipes. We also have the story of a man who has survived multiple recurrences of melanoma, ultimately benefiting from an amazing new treatment that saved his life.
And in News, we have a story that may change some preconceptions about our region. Nick Deshais reports on a woman diagnosed with multiple sclerosis who endured four years of declining health, in spite of daily injections with powerful medications, only to find she had been misdiagnosed. One local doctor now says the region's reputation for having an alarming rate of MS may be just a myth. Let's hope he's right.
To your health!